Which finger should you wear your eternity ring from Hatton Garden on?
18/02/2019
Which finger should you wear your eternity ring on?
Diamond Eternity Rings in Hatton Garden
When it comes to eternity rings in Hatton Garden, Rennie & Co offers a beautiful collection of high quality diamond set bands. Our Hatton Garden jewellers design and craft each ring in-house, with a wide range of styles and designs available to suit all tastes. We are a family run jewellers, with a passion for crafting beautiful jewellery pieces without compromise.
An eternity ring is often gifted to a lady to celebrate one of life's most precious occasions – the birth of a child, a wedding anniversary, or a special birthday. Our Hatton Garden jewellers are often asked which finger the eternity ring should be worn on. Whilst there is no right or wrong answer when it comes to this, its position may be influenced by the style of ring that you choose.
Many ladies love the idea of wearing their eternity ring from London on their left ring finger alongside their wedding band and diamond engagement ring. If this is important to you, you may wish to try on a few eternity rings that offer a lower profile. This will minimise the gap between your eternity band and engagement ring, should your engagement ring not be 'wed-fit'. A great example of this is our stunning Amalia collection, which showcases the milgrain setting at its finest!
Wearing your Eternity Ring on the Right Hand
Many ladies have now turned to wearing their eternity ring from Hatton Garden on their right hand. This can avoid overcrowding your left hand and gives you the freedom to choose an eternity band than doesn't necessarily need to follow suit of your other jewellery pieces. Rennie & Co's Claudina ring looks stunning on the right hand and is an incredibly popular choice with its shared claw setting! If you're unsure as to your size, our Hatton Garden jewellers will professionally measure your finger in-store.
Contact Us Today!
Speak to our expert Hatton Garden jewellers today on 020 7405 4585 or email diamonds@rennieco.com. Unable to make it in to our showroom? All of the stunning eternity rings available in our Hatton Garden store can also be viewed and purchased through our ecommerce website!
Find out more about our beautiful eternity rings.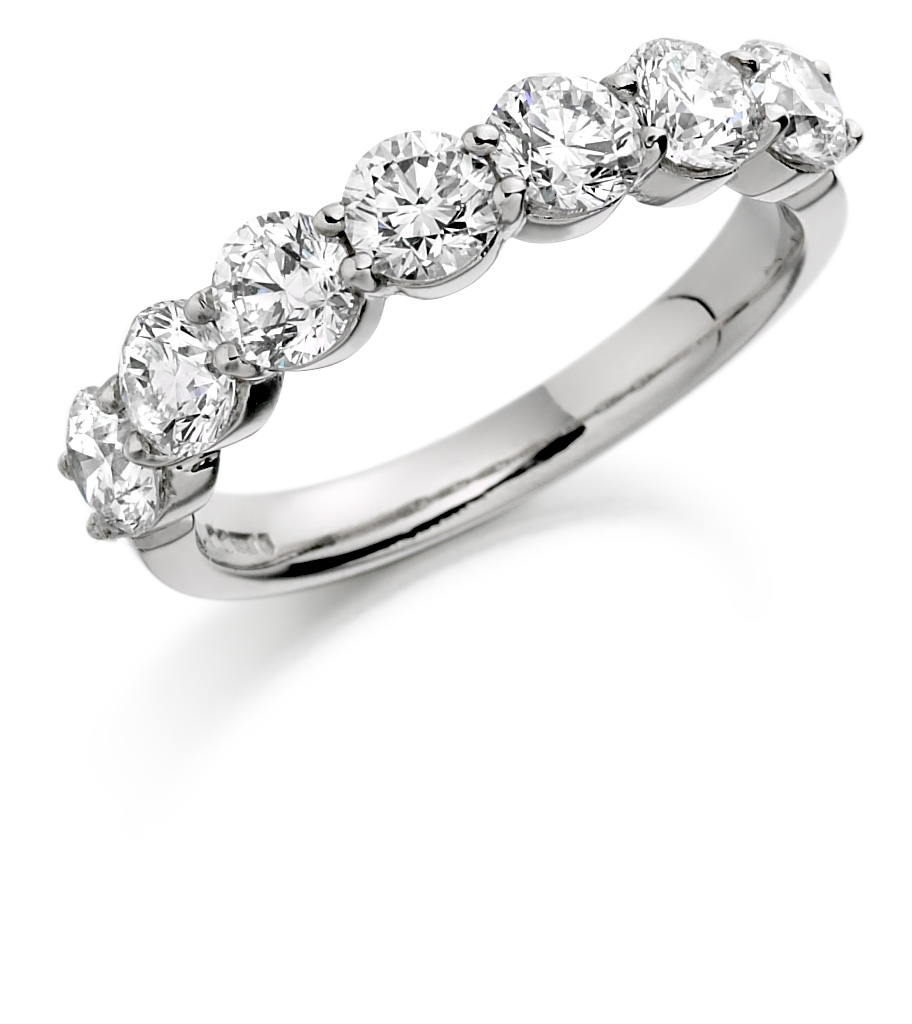 « Back