Wedding Rings


Quality Wedding Rings in Hatton Garden
Choosing wedding rings in Hatton Garden is an experience of a lifetime that many couples relish in the lead up to their big day. Rennie & Co's Hatton Garden Jewellers meticulously handcraft a beautiful collection of eighteen carat gold and platinum wedding rings in London. We offer a wide variety of styles that include classical wedding rings, contemporary designs and diamond set wedding bands. As with all Rennie & Co jewellery, each piece is handcrafted with love to the highest possible standards - a philosophy that we have adhered to for three generations.
Exclusive In-House Designs
Our unique collection of wedding rings born out of Hatton Garden set us apart from other generic jewellery stores in London's historic jewellery quarter. In-house designs from father and son André and Dan Rennie, complement a more eclectic collection produced in collaboration with our longstanding partners, A. Gerstner, founded in 1862. Our skilled Hatton Garden Jewellers also offer a bespoke jewellery service - enjoy the journey that is conception to reality, with the help of your very own jewellery consultant.
Factual, Honest Advice – Without the Pressure of Overzealous Salespeople
At Rennie & Co, we pride ourselves on providing our customers with factual information. We appreciate just how special your wedding rings will become as they accompany you through married life. To this end we believe that it is essential that you feel completely confident with your choice of bands. Our friendly Hatton Garden Jewellers are here to help and will answer any questions that you may have. Learn about the different precious metals, the hallmarking of your wedding rings as required by U.K law, and of course discover your perfect finger size. A trip to view wedding rings in Hatton Garden would be incomplete without a visit to Rennie & Co!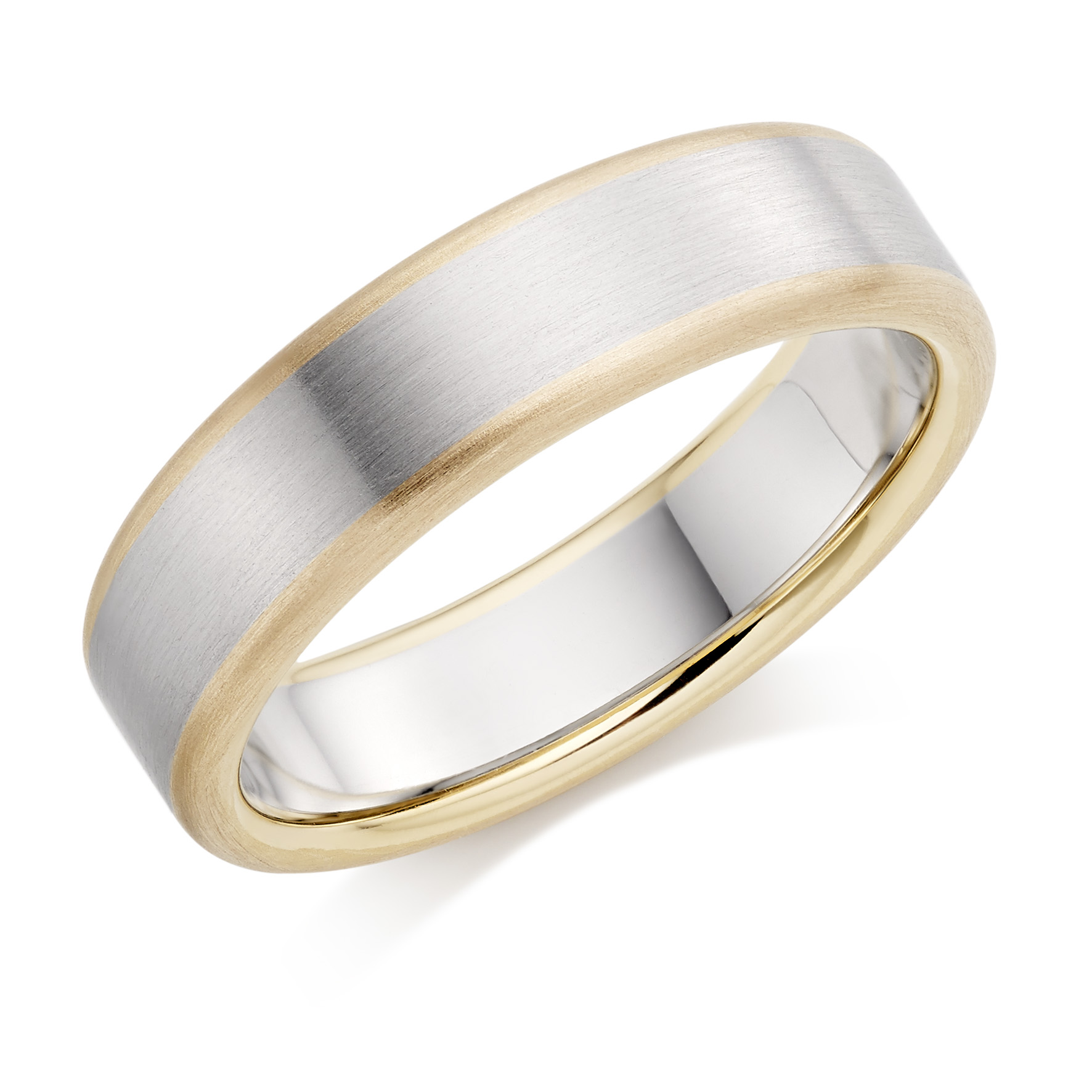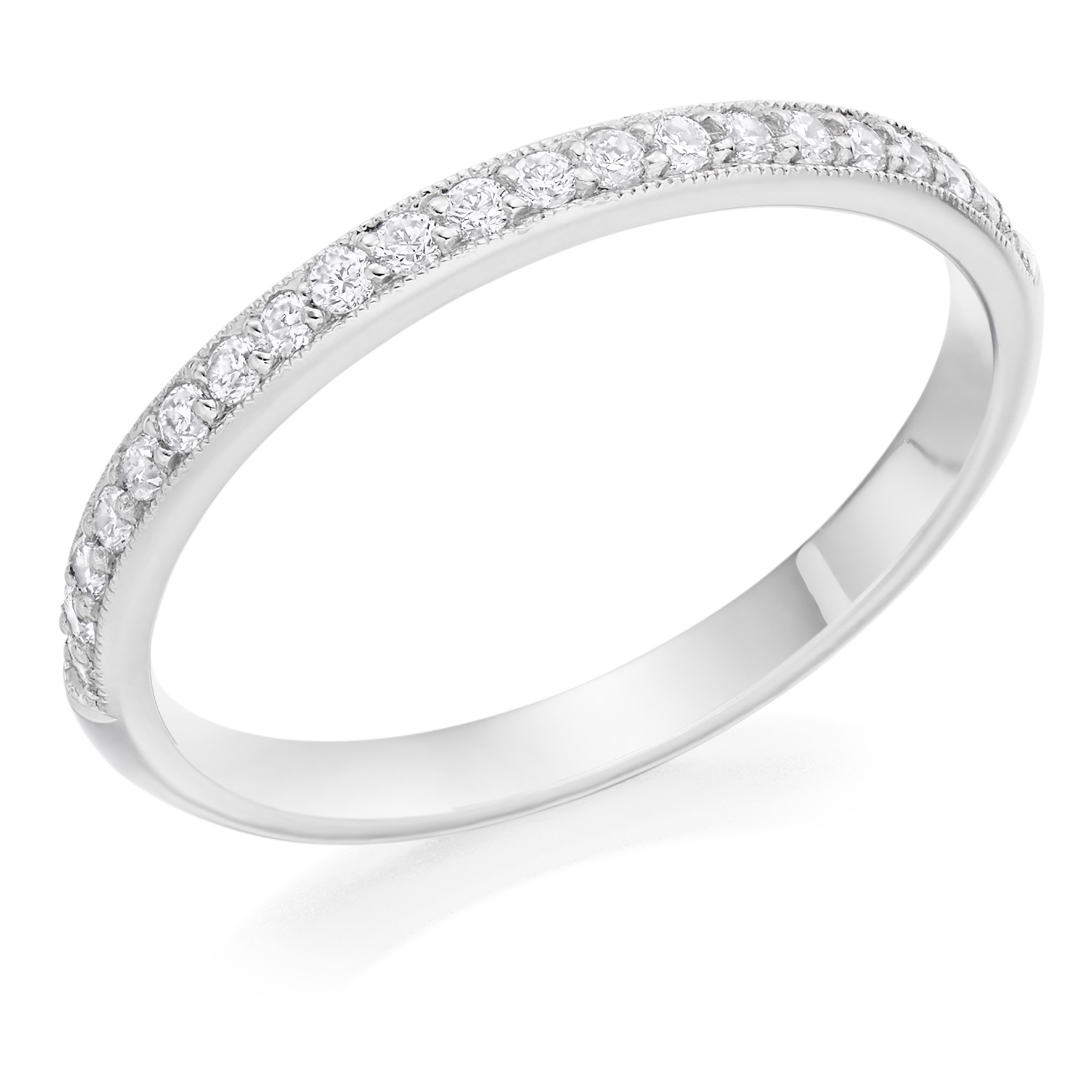 How long do you need to make our wedding rings?
We understand just how important your choice of wedding rings is. As such, all of our wedding rings are made to order in Hatton Garden as opposed to being adjusted from stock. This process generally takes our workshop 3-4 weeks to complete, though many couples prefer to order their wedding bands a couple of months prior to their big day. Certain bespoke pieces may take longer.
Imminent wedding? Don't panic! Our Hatton Garden jewellers are often able to accommodate shorter time frames, so speak to a member of our team today!
What should we be looking for when choosing our gold or platinum wedding rings?
Your wedding ring will become one of your most valued possessions and something that you'll cherish for the rest of your life. It's no wonder then, why the thought of wedding ring shopping can at first glance seem rather overwhelming! Given that this is a piece of jewellery that will be worn for a lifetime, the quality of the ring and how it has been crafted will be by far the most important factor in your search. As with all Rennie & Co jewellery, our wedding rings are individually handcrafted with love, to the highest quality; the polar opposite to the mass production techniques so often encountered elsewhere.
In addition, we encourage clients to choose a jeweller where they feel both comfortable and valued. In the years ahead, you'll likely return to your jeweller of choice for polishing, resizing and insurance valuation services, so great customer service is a must! As a family of jewellers since 1958, we have earned an exceptional reputation, a leading factor in our recognition as Independent Jewellery Business of the Year at the CorporateLiveWire Awards 2021 and Jeweller of the Year at the London Wedding Awards 2020. Where better to choose your wedding bands than from "the best jeweller in London".
What is the difference between platinum and white gold wedding rings?
At Rennie & Co, we are able to craft our wedding rings in a range of precious metals. If you're leaning towards a ring that is silver in colour, you'll have a choice between platinum and white gold. Despite its name, white gold is not actually completely white in appearance – in its natural state, it displays a slight yellowness. As such, the ring will need to be rhodium plated on completion. This plating will be subject to wear necessitating regular re-polishing and re-plating to be carried out, affecting the longevity of the piece.
Platinum on the other hand is a naturally occurring white precious metal that is much rarer and more coveted than gold. As a platinum wedding band will not suffer from discolouration, no plating is required, making it a low-maintenance option when compared to eighteen carat white gold.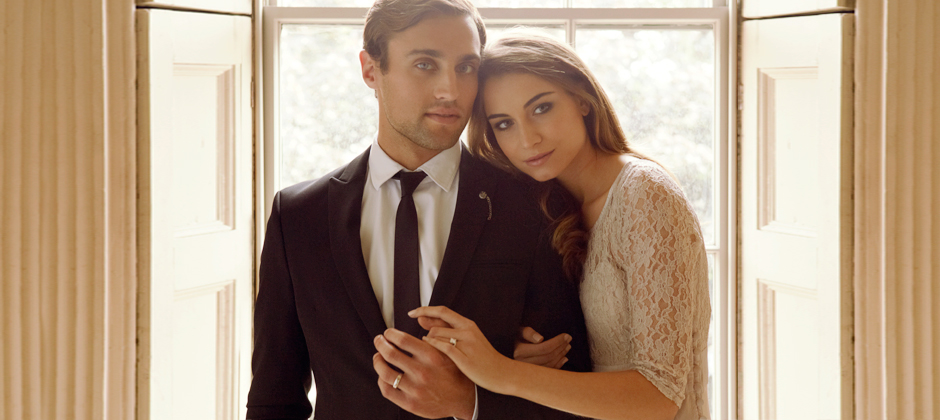 What is a hallmark and why must it be applied to inside of my wedding ring?
If you look closely at the inside of your gold or platinum wedding ring, you'll see its hallmark. A hallmark means that an article of jewellery has been tested by an Assay Office and guarantees that it conforms to a specified legal standard of purity. Unless specifically exempted, all gold, silver and platinum for sale must be hallmarked by UK law. Dating back 700 years, hallmarking is thought to be one of the earlier forms of consumer protection.
What makes Rennie & Co different from other Hatton Garden jewellers?
"Things of quality have no fear of time"
Since 1958 Rennie & Co has been renowned for its unrivalled quality, exceptional service and established heritage. We do not and never will claim to be the lowest cost jewellers - a tactic only made possible by those willing to cut corners. For a once in a lifetime purchase as important as your wedding rings, we stand firm in our philosophy of creating the finest quality jewellery that will endure the test of time. Whilst human skill and craftsmanship is scarcer and thus more costly than machine manufacture, the end results are incomparable.
Can we have our wedding rings engraved?
Absolutely! A hand engraving service is available for couples looking to add a special message to their wedding rings. Why not engrave your partner's name, your wedding date or a small love heart to the inside of your bands?! Unlike machine engraving that is often used due to its low-cost , our hand engraving allows for a deeper and more personalised engraving. Speak to a member of our team to enquire about our engraving packages.