The dos and don'ts of protecting three stone platinum diamond rings
24/03/2015
The dos and don'ts of protecting three stone diamond rings
Imagine this - a customer walks into a luxury car garage and two hours later drives away in a top of the range Ferrari. The car is undoubtedly of an exceptional quality, the red polished finish is a thing of beautiful and the engine roars away with incredible power. Although you would not expect a mechanical fault, as high as your expectations would be, the car is still prone to external damage. All that it takes is a scrape against a car park bollard to send you spiralling into tears and your beautiful new model left in a sorry state.
Protecting Your Diamond Jewellery
Similar to the above analogy, Rennie & Co prides itself on the quality and durability of its jewellery, however strongly encourages its customers to take great care of their pieces after purchase. Like any piece of jewellery, three stone platinum diamond rings are subject to wear.
DO
• Remove your ring when operating around hard or abrasive surfaces
• Regularly examine your ring to ensure diamond settings are secure
• Clean your diamond jewellery with soapy water and a toothbrush on a regular basis
• Pop into our shop to receive a lifelong complimentary ultrasonic deep cleansing service - this will bring back the stones' former sparkle
• Insure your three stone platinum diamond rings against loss and damage
• Update your Insurance Valuation Certificates periodically - a lifelong complimentary service provided by Rennie & Co
DON'T
• Wear your three stone platinum diamond rings in the gym – one of the most common causes of damage today
• Wear your ring on the beach as the sand will scratch the metal
• Leave your jewellery lying around as it becomes prone to loss or theft
• Put off coming into the store if you feel there is a problem with the settings on your ring
Above all else, recognise that all jewellery, not just three stone platinum diamond rings, is subject to wear. As hard as we all try, it is likely that you will pick up small marks and scratches over the course of time.
If you would like to pop into store for any advice that you may require, please refer to our opening hours.
Alternatively, why not check out our guide on cushion cut diamond enagagement rings?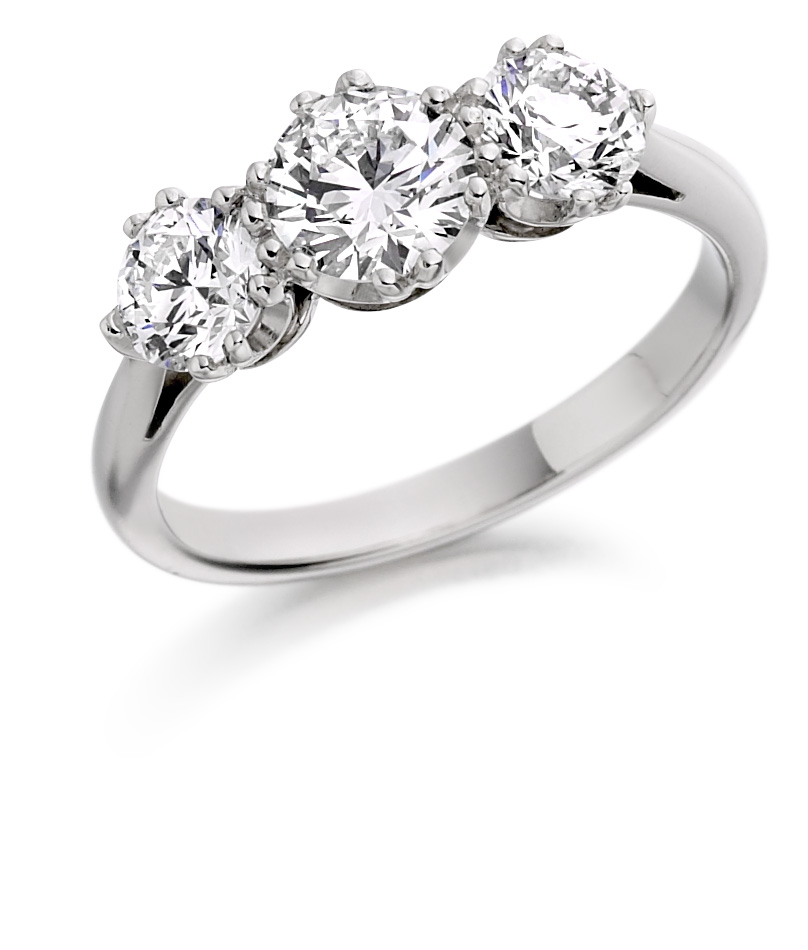 « Back