Engagement ring shopping in Hatton Garden complete… time to propose!
19/08/2017
Engagement ring shopping complete… time to propose!
After a day of viewing engagement rings in Hatton Garden, you'll be the proud owner of a beautiful diamond ring! Hatton Garden jewellers will leave you with fond memories of your time in London's jewellery quarter, but the real thrill will undoubtedly be in creating the perfect moment to pop the question!
How Will You Propose?
Customers visiting Hatton Garden jeweller Rennie & Co with the view of finding the perfect engagement rings in London, often share their proposal ideas and we are consistently impressed! But what are the most popular times of the year to propose, and what about the all-important location!?
Summer has always been a popular time of the year to propose due to the warmer weather, or perhaps a city break or holiday might prove romantic! Many of our customers choose to propose on the first few days of their holiday allowing them some personal time to celebrate as well as sharing the happy news with family and friends!
What's Under The Tree This Christmas?
Hatton Garden jewellers are always busy in preparation for Christmas and New Year's Eve. There is something magical about this time of the year, prompting many proposals! For those looking for a bespoke engagement ring from Hatton Garden, late October/early November is a good time to visit, or for those who plan to choose from the beautiful existing selection of rings, December is popular. Remember that many of the jewellers selling engagement rings in London will allow you to store the ring with them until a later date, so it might be worthwhile exploring this route if your proposal is still some time away.
Making It Personal
Deciding on the location to propose can be somewhat more difficult. This will very often be determined by your personality – for some the thought of a crowd nearby is unlikely to phase them, for others a quiet and more intimate spot is much preferred! As exciting as it is, proposing to your partner can also be a nerve-racking experience so choosing a location where you'll feel comfortable is a good idea. What about the place in which you both first met or shared an early holiday together? Is there a location with a beautiful view that your partner has always admired? The best proposal locations tend to be those with sentiment attached!
Friendly Hatton Garden Jewellers
Rennie & Co handcrafts a beautiful selection of engagement rings in London. As an established Hatton Garden jeweller known for exquisite quality and excellent customer service, our friendly sales consultants can be contacted on 020 7405 4585 or emailed at diamonds@rennieco.com. Alternatively check out our opening hours.
Why not view our guide on finding the perfect engagement ring?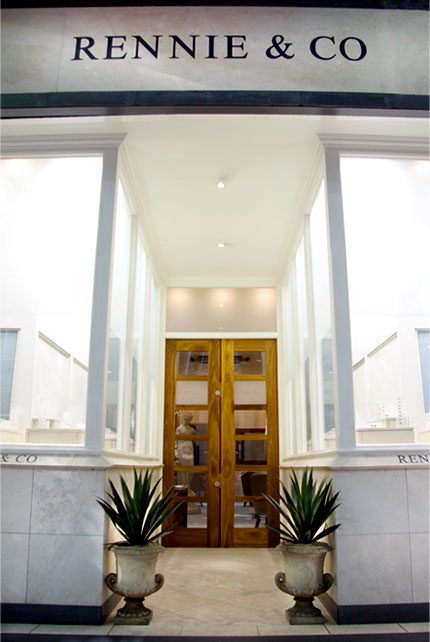 « Back