Finding The Perfect Engagement Ring
26/09/2017
Finding The Perfect Engagement Ring
For those looking to pop the question, finding the perfect engagement ring is likely to be top of your list and a trip to Hatton Garden should be on the cards. Engagement ring shopping in London's historic jewellery quarter is an experience to be enjoyed, however for some who have never purchased jewellery before, this can seem somewhat daunting – after all you are spending a lot of money on something that you may not know a great deal about.
Rennie & Co is an established Hatton Garden jeweller with a fine reputation for handcrafting stunning engagement rings in London. In this article, André Rennie offers his advice on how the perfect engagement ring for your partner:
Guide to Choosing an Engagement Ring
Feeling in control of your search – Do allow yourself time when looking for the perfect engagement ring in Hatton Garden, it's a long street crammed full of jewellery shops. Giving yourself plenty of time before your proposal will allow you to develop an understanding of what to look for in an engagement ring and how diamonds are assessed in quality. Though most customers tend to choose from our existing collections, some might like to have a bespoke design commissioned. If this is the case it is imperative to spend time with the jeweller to ensure that your ideas are interpreted successfully. Ideally this is not a process that either party will wish to rush.

People enter our showroom with a wide range of budgets, however one thing remains constant irrespective of which end of the scale they are – the selection of an engagement ring is a considerable purchase. Before leaving home have a budget in mind otherwise you will face an uphill struggle trying to cover the tens of thousands of rings to be found in Hatton Garden's vast array of jewellers. Whilst some customers choose to stretch their budget, this should be an entirely personal choice and not one dictated by an overzealous salesperson.

Picking a style of ring that your partner will love is no straight forward task! Though your partner may have hinted on the shape of diamond that she likes, for the most part this will be a decision left to you. Try to draw inspiration from existing jewellery and clothing that your partner wears, are these simple and classical or distinctive and modern? It must be said that tastes vary quite considerably but a pivotal factor in most people's decision will be in finding a timeless piece and not one that will date. Remember that this is a ring to be worn for a lifetime and as we all know fashions do come and go!


Lastly, make sure to choose a reputable jeweller where you feel comfortable and well looked after. Whilst you'll be keen to choose the very best piece of jewellery on the day, do remember that for most people this will be the start of a long term relationship with your jeweller. Over the years ahead you will want to rely on him or her to maintain your beautiful engagement ring as well as update your valuation certificates. In short you want them to be there if needed.
About Rennie & Co
The Rennie family has been linked to the jewellery trade since the 1950's, Rennie & Co have a heritage of handcrafting fine GIA certificated diamond engagement rings in London and are open seven days a week. They offer a wonderful selection of engagement rings in Hatton Garden. To plan your visit, please click here.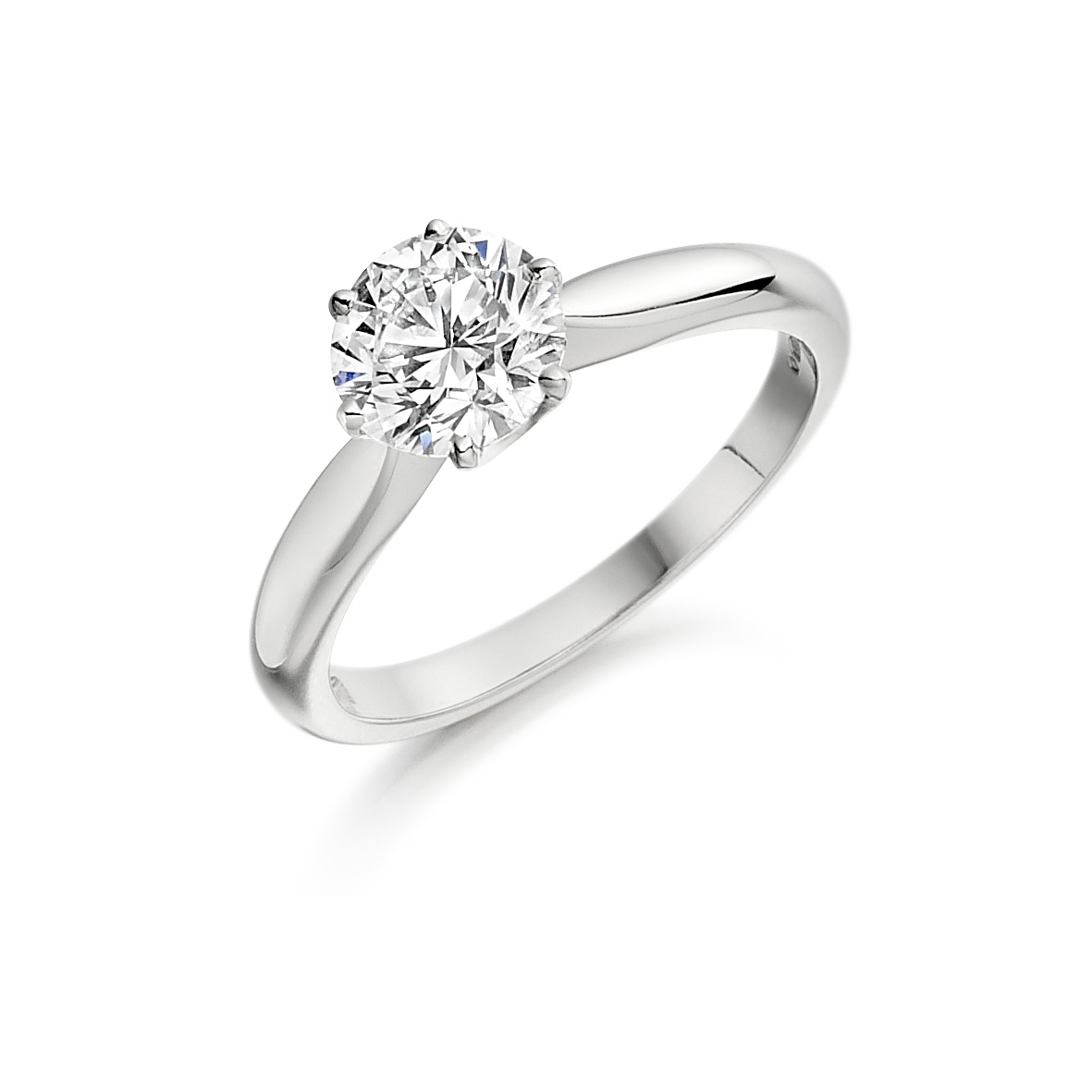 « Back