Rennie & Co: Contemporary eternity rings in London's Hatton Garden
07/11/2018
Rennie & Co: Contemporary eternity rings in London
Rennie & Co's Hatton Garden jewellers handcraft a stunning collection of diamond eternity rings in London. We are renowned for our contemporary designs and outstanding quality. Whether you are a new or returning customer, our friendly jewellery consultants will help you to find the perfect piece in the comfort of our tranquil showroom.
Contemporary Eternity Rings Handcrafted in London
A popular style of contemporary eternity ring in our London showroom is our bar set collection. Incorporating beautiful baguette and princess cut diamonds, these are secured by bars running across the band. This offers a wonderfully elegant appearance, with our Gavriella available in both a single and double row variation.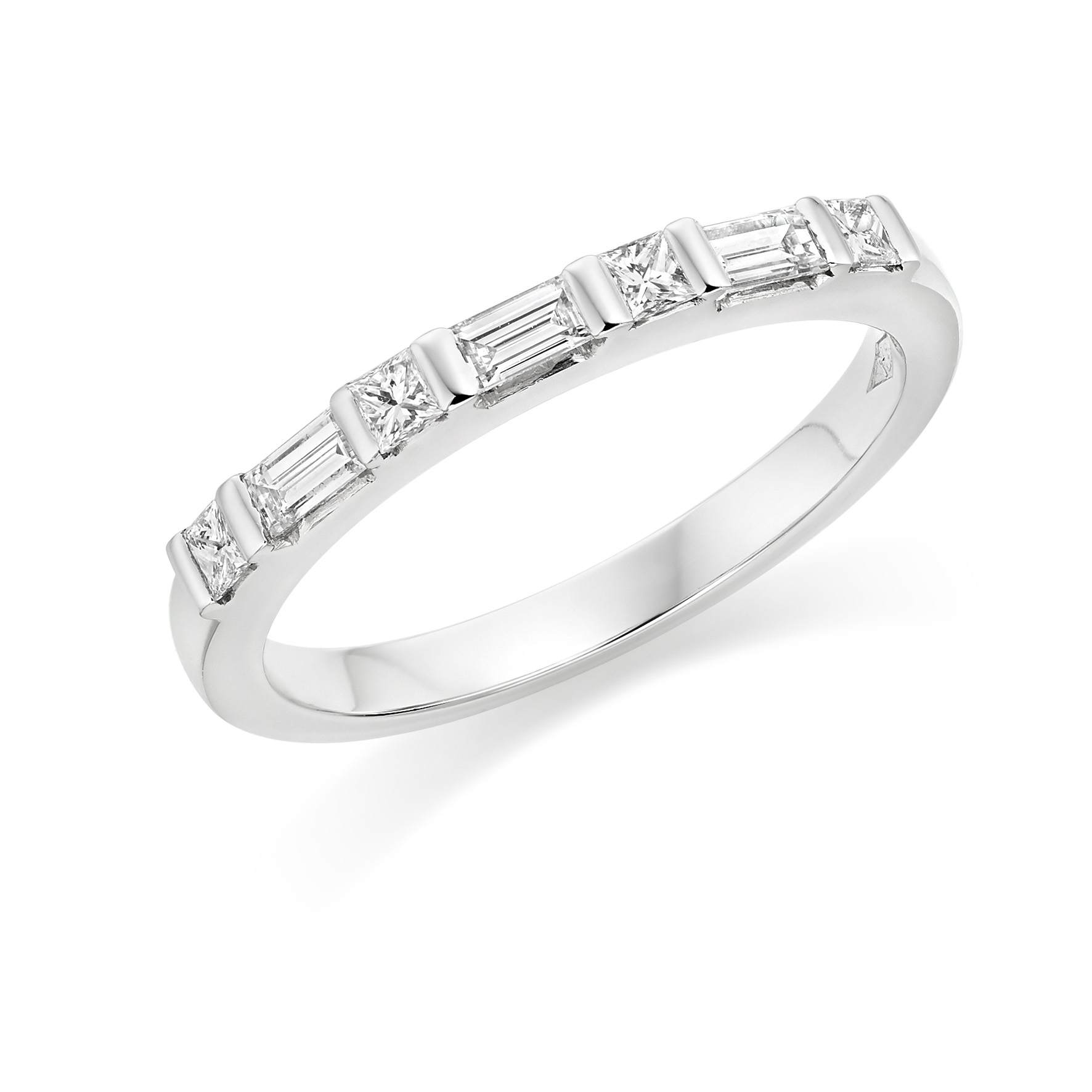 The Rosa style eternity ring is crafted in Hatton Garden and is set with diamonds the entire way around the ring. If you are looking to add a touch of colour to your ring, the Rosa is also available with intense yellow diamonds, creating a beautiful contrast against the rest of the stones. With a full eternity ring, given that we are unable to resize the ring, we strongly advise visiting our Hatton Garden jewellers to be professionally measured.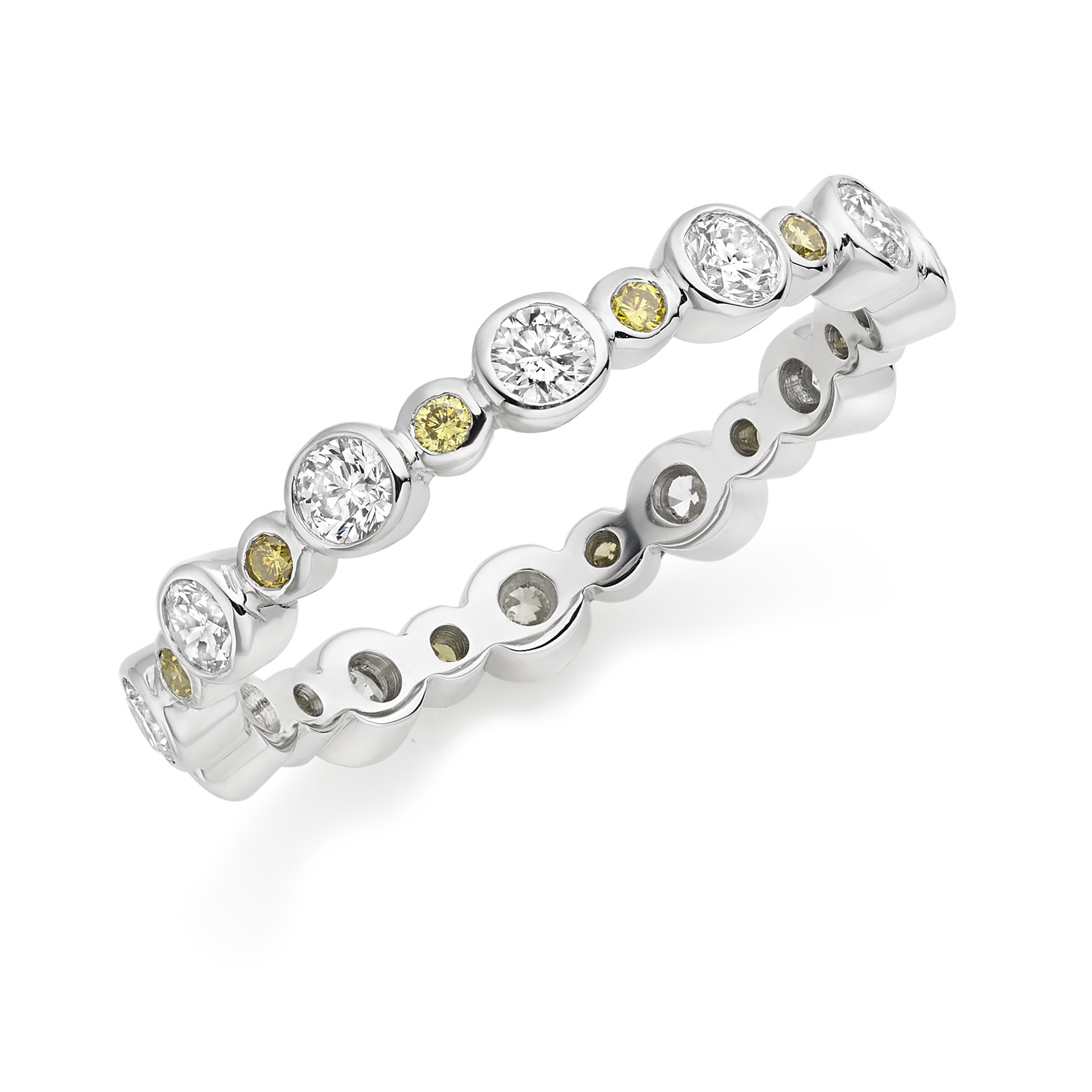 Rennie & Co's Sabrina gold and platinum eternity rings in London showcase the cog setting at its finest. Available in both a half and full diamond set version, this beautiful contemporary design is set with breathtaking round brilliant cut diamonds. Each piece is handcrafted to your exact finger size, and so we are able to produce the Sabrina in the precious metals of platinum, eighteen carat white, eighteen carat yellow and eighteen carat rose gold.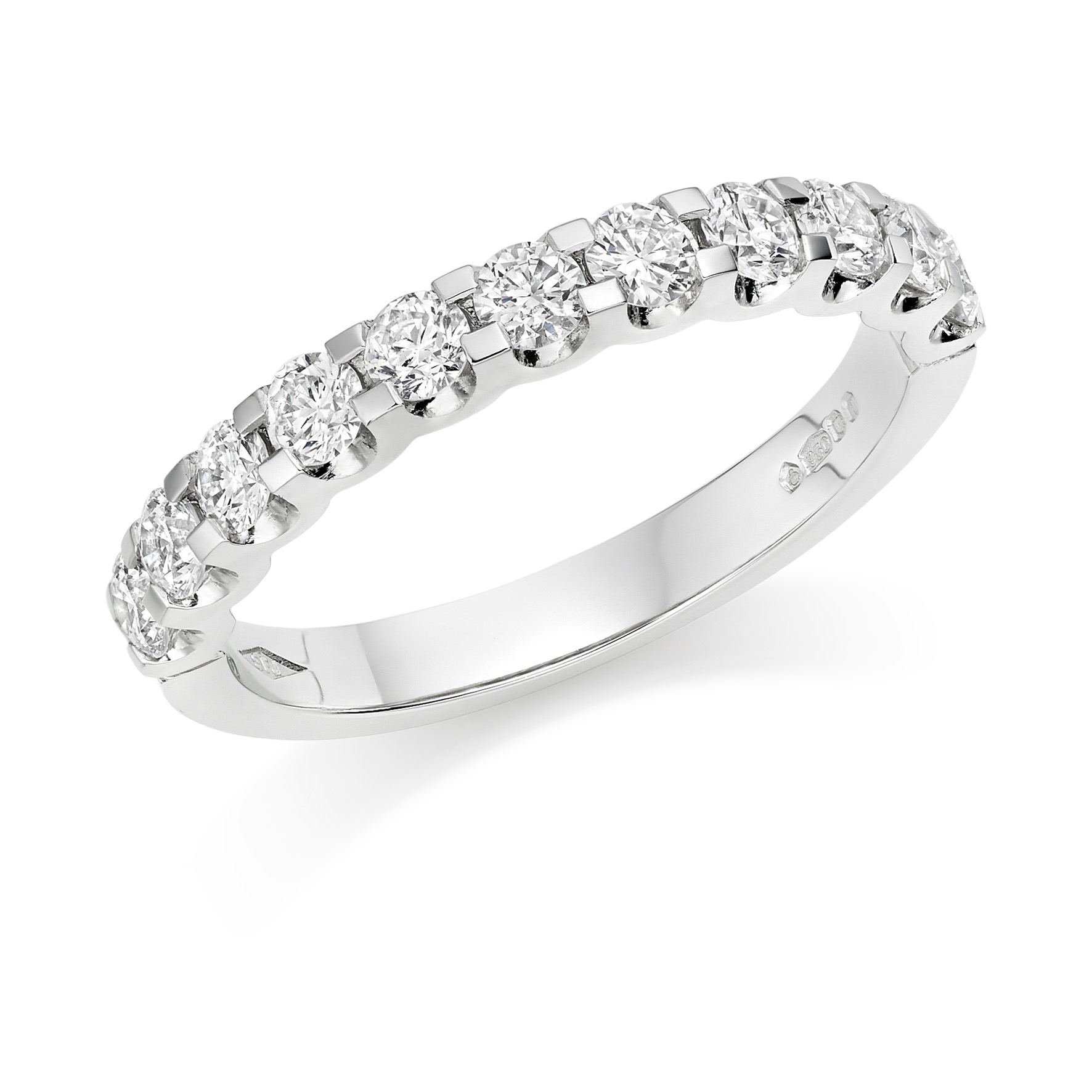 A Family of Jewellers
With links to the fine jewellery trade dating back to the 1950's, we have amassed a wealth of experience in jewellery design and manufacture. We offer a bespoke eternity ring service in our Hatton Garden showroom for customers with a specific design in mind. Enjoy the journey that is conception to reality to create your dream ring!
Expert Advice
Speak to one of our Hatton Garden jewellers today on 020 7405 4585 or email diamonds@rennieco.com. Our opening hours are Monday to Saturday (10am-5.30pm) and Sunday (11am-3pm). Please note that we are closed on Sunday 25th November and Monday 26th November 2018.
Why not check out our guide on vintage eternity rings?
« Back