Stunning vintage milgrain eternity rings from Rennie & Co
30/05/2015
Stunning vintage milgrain eternity rings from Rennie & Co
If you are thinking of treating your partner to a special anniversary gift, you may have come across our beautiful milgrain vintage eternity rings. The term milgrain refers to both the setting of the diamonds and the decorative vintage pattern on the edges of the band. Our expert diamond setters carefully raise small pips (grains) of metal around each individual stone to ensure a secure setting, and a wonderfully dainty appearance. Before you decide to leave the house to take a look through the various Hatton Garden jewellers, here are a few ideas to get you started.
Platinum Amalia Round Cut Diamond Eternity Ring
Our Platinum Amalia round cut diamond true half eternity ring (0.18cts) is a very popular choice amongst our customers. Handmade and measuring 1.8mm in width, this ring's delicate design complements a wide range of wedding bands and engagement rings. For more information on this stunning eternity ring, please click here.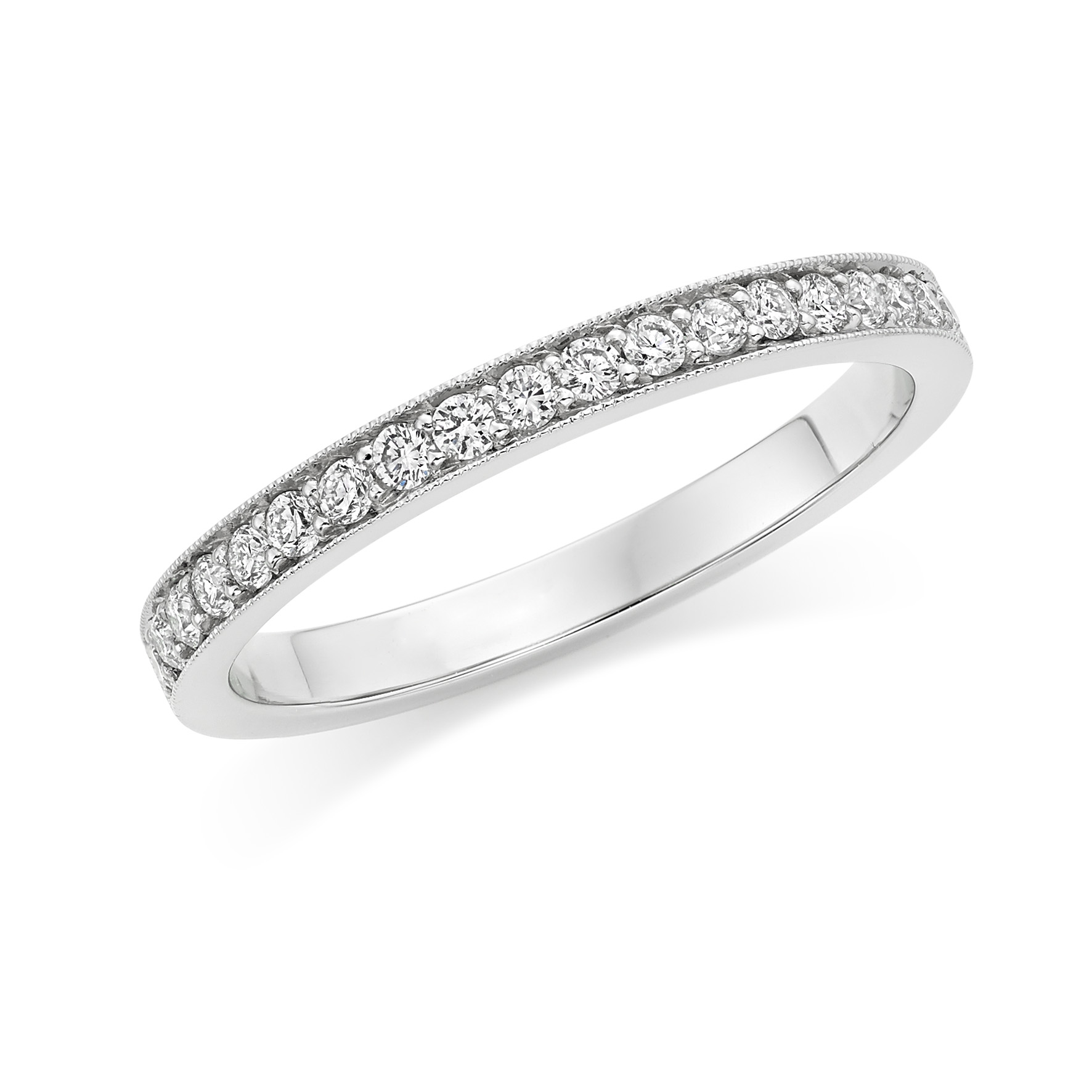 18ct Rose Gold Half Eternity Ring
Moving on to another of our milgrain eternity rings, the 18ct rose gold Amalia round cut diamond true half eternity ring (0.18cts) is very similar to the aforementioned piece. With a width of 1.7mm, the rose gold offers a gorgeously distinct appearance to the ring. Rose gold is a gold and copper alloy, and has emerged as a modern day favorite amongst jewellery lovers from all walks of life. This ring can be tried on in store or purchased online here.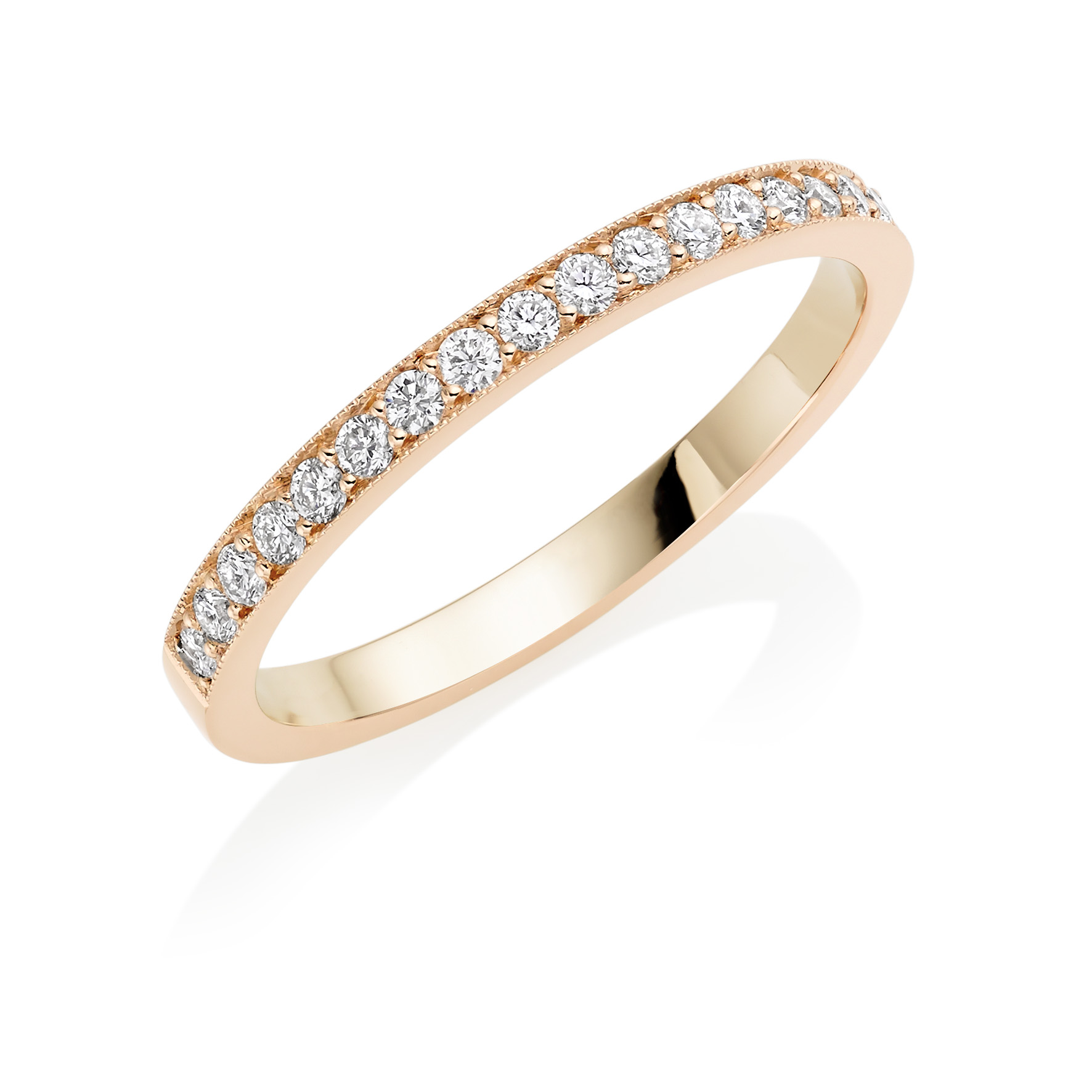 Platinum Balbina Diamond Eternity Ring
Lastly, our Platinum Balbina carré and round cut diamond half eternity ring (0.28cts) offers something a little bit different when it comes to this style of eternity ring. The band measures 3mm in width and has a selection of carré and round cut stones lining the setting. The Balbina is often complemented for its attractive and subtle design, bringing its nine diamonds to life in a modest yet flattering way. This ring can be viewed online here.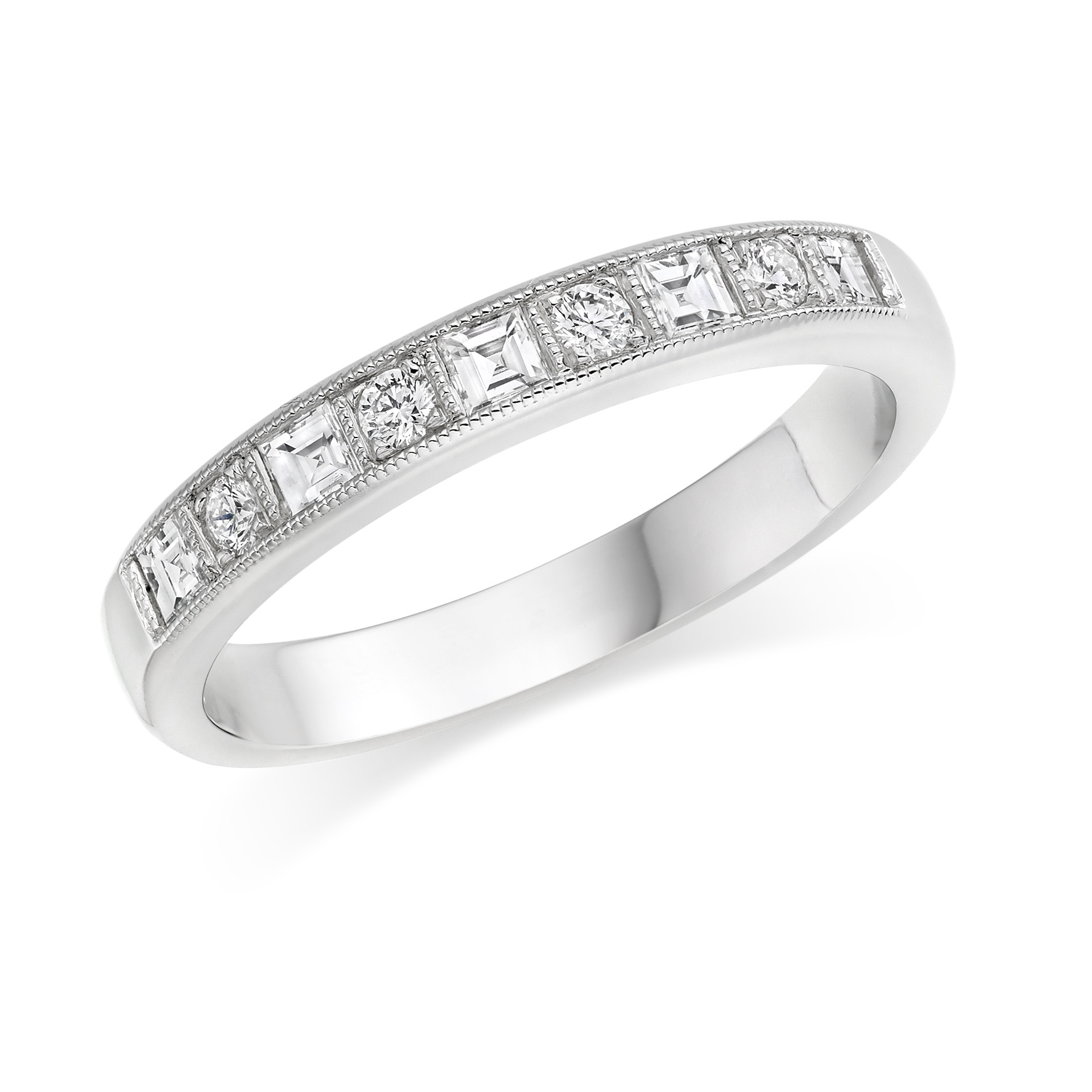 With jewellery handcrafted to an exceptional quality, Rennie & Co's fine reputation for premium pieces has established the brand as one of Hatton Garden's leading jewellers. If you have any questions about our milgrain eternity rings, please do not hesitate to call us on 020 7405 4585 or email diamonds@rennieco.com.
« Back