Celebrate your Eternal Love with an Eternity Ring from Hatton Garden
14/03/2019
Celebrate your Eternal Love with an Eternity Ring from London
Celebrate with an Eternity Ring from Hatton Garden
An eternity ring from Hatton Garden is gifted to a lady to celebrate the never ending love that is shared between two people. Birthdays and anniversaries have always been popular times to celebrate with an eternity ring, along with the birth of a first child. Rennie & Co's eternity rings in Hatton Garden are beautifully designed and crafted to become cherished heirlooms. Whether you're looking for a classical or a contemporary design, you'll be spoilt for choice at Rennie & Co with the help of our expert Hatton Garden jewellers.
Rosa Full Eternity Ring in Hatton Garden
The stunning Platinum Rosa yellow and white diamond full eternity ring from Hatton Garden looks stunning when worn on its own or alongside other pieces as part of a set. As with all of our rings, we are also able to craft this piece in the precious metals of eighteen carat white, yellow and rose gold. Our specialist team will work with you, ensuring that you receive an enjoyable and personal experience. After all, it's important to find the perfect eternity ring that will best compliment your beautiful engagement ring and wedding band!
Amalia & Concetta
Rennie & Co Hatton Garden jewellers boast a fine range of handcrafted eternity rings. Standout from the crowd with our Amalia collection. Milgrain set with round brilliant cut diamonds, this eternity ring can be produced with diamonds either half or the full way around. Looking for a modern piece? The Concetta baguette cut diamond ring is channel set across two rows, offering a unique appearance.
A Heritage of Creating Beautiful Jewellery
Handcrafting eternity rings in Hatton Garden since the 1950's, the Rennie family have perfected the art of making beautiful pieces of fine jewellery. We take great pride in each and every ring that we make, ensuring that the highest quality is met.
Drop by our store to view our stunning collection of eternity rings in Hatton Garden. Alternatively, our extensive range can be viewed on our website. To speak to our Hatton Garden jewellers, call us on 020 7405 4585 or email diamonds@rennieco.com.
Find out more about our milgrain eternity rings.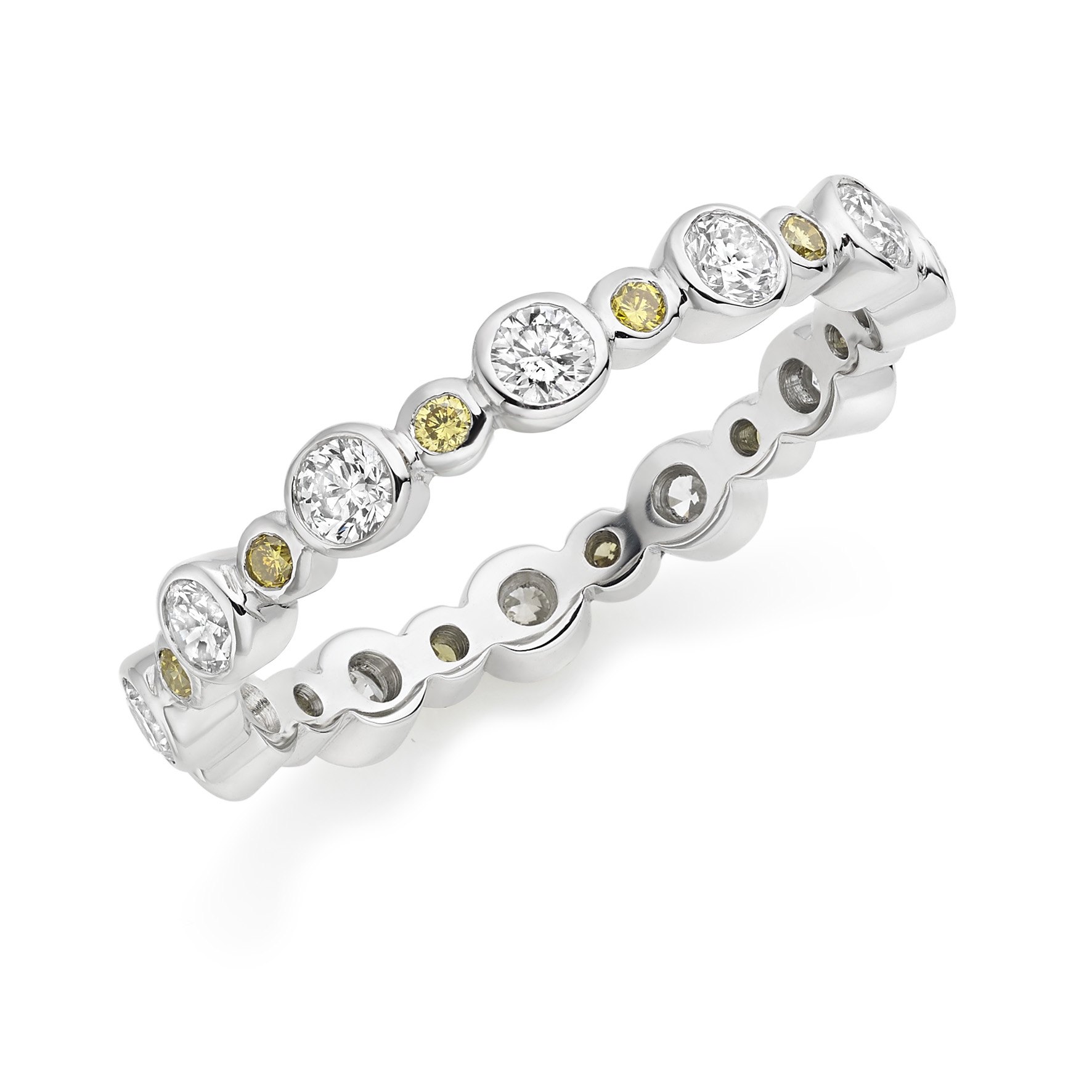 « Back