Hatton Garden's unique wedding rings - Stand out from the crowd!
12/11/2016
Hatton Garden's unique wedding rings - Stand out from the crowd!
Tying the knot in 2017? It's never too soon to start browsing from Hatton Garden's myriad of wedding rings! When shopping around the most important factor is to choose a style that you love, and for some that means venturing away from the classic band. Rennie & Co specialises in quirky platinum wedding bands, available in a range of unusual designs.
Unique Designs
Take our striking Platinum 5mm Arintica molton finish wedding ring. For many men who have not previously worn jewellery, a wedding band must be stylish and comfortable. The Arintica is courted in profile, meaning that it is curved on the outside as well as being slightly convex on the inside. The textured molton finish offers a distinct appearance without straying too far from the allure of classical platinum wedding rings.
Made To Order
The Platinum 5mm Teresa wedding ring is a popular choice given its unusual bevelled top. Complimented by a brushed finish, the piece poses an understated presence due its impressive weight - an important aspect to consider when viewing Hatton Garden's wedding rings. Though to many, a light weight ring is initially attractive due to the associated cost saving, a significantly reduced wall thickness can result in buckling, breaking and ultimately the early replacement of the piece. Therefore it is important that your platinum wedding bands have been handcrafted with longevity in mind.
Diamond Set Rings
If you have been looking at contemporary platinum wedding rings but also want to incorporate diamonds, look no further than the gorgeous Platinum 2.5mm Kara. Crafted in 950 platinum, ten sparkling round cut diamonds are roman set into the band's beautiful hourglass design. All of Rennie & Co's platinum wedding rings are crafted to order, meaning that the ring has been made for you and no one else has tried it on prior to your wedding day. For such a sentimental piece of jewellery, this seems only right to us.
If you have any questions about Hatton Garden's wedding rings, contact our friendly team on 020 7405 4585 or at diamonds@rennieco.com. All of our platinum wedding bands can be tried on in store at your convenience.
Find out more about platinum wedding rings.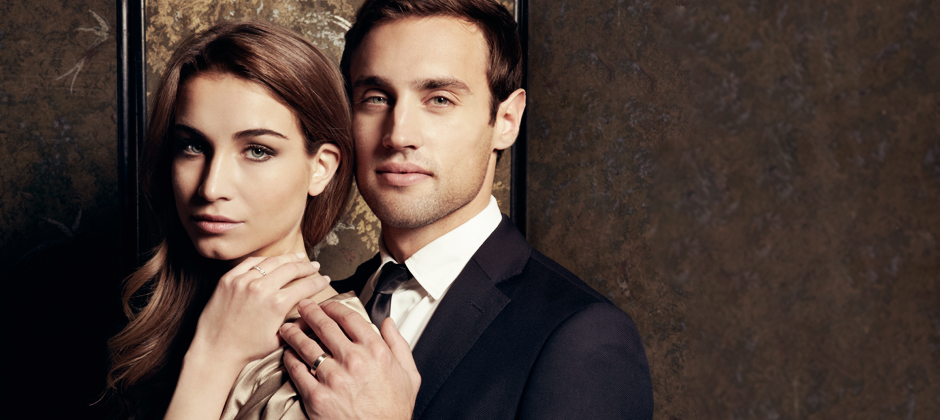 « Back