Making your Platinum Wedding Rings from Hatton Garden Unique to You
16/03/2019
Making your Platinum Wedding Rings Unique to You
Wedding Rings in Hatton Garden – Made For You
When searching for the perfect wedding rings in Hatton Garden, you'll be keen to ensure that you have covered a variety of designs before making your final decision. Rennie & Co's Hatton Garden Jewellers handcraft a wonderful selection of wedding rings in London's jewellery quarter than include traditional, contemporary and diamond set bands. Having measured your finger, we will get straight to work, producing your special bands especially for you. For those customers looking to make their wedding rings truly unique, here are a few ideas that might be worth considering!
Hand Engraving
Our Hatton Garden jewellers offer a hand engraving service. Add a personal engraving to the inside of your gold or platinum wedding rings, such as the date of your wedding, your partner's name, a small love heart or any other symbol of your choice. As this is carried out by hand as opposed to being machine engraved, our master engraver can inscribe your bands in a wide variety of fonts. The majority of our wedding rings in Hatton Garden can be engraved and so speak to a member of the team today on 020 7405 4585 to discuss your requirements!
Diamond Setting
Another way to personalise your platinum wedding rings is to set a small diamond to the inside of the band. Natural white, pink and yellow diamonds are all popular requests! The wedding bands in our London showroom are available in a range of different profiles, widths and depths. We can of course also set diamonds to the outside of your band – milgrain and micro settings are a popular choice!
Wedding Ring Patterns
When viewing wedding bands, it might be useful to try on a patterned wedding ring. Patterns include tramlines, bevels and beaded edges, each of which offer an eye-catching appearance. In partnership with A. Gerstner, we also offer a beautiful selection of innovative multiple-colour wedding bands that are produced using sintering technology.
Rennie & Co is a leading Hatton Garden Jewellers located in the heart of London's jewellery quarter. We are open seven days a week, our opening hours are Monday to Saturday (10am-5.30pm) and Sunday (11am-3pm). To view our exclusive wedding rings, visit our website or view the entire collection in-store today!
Still struggling for ideas? Read our guide on choosing a platinum wedding ring.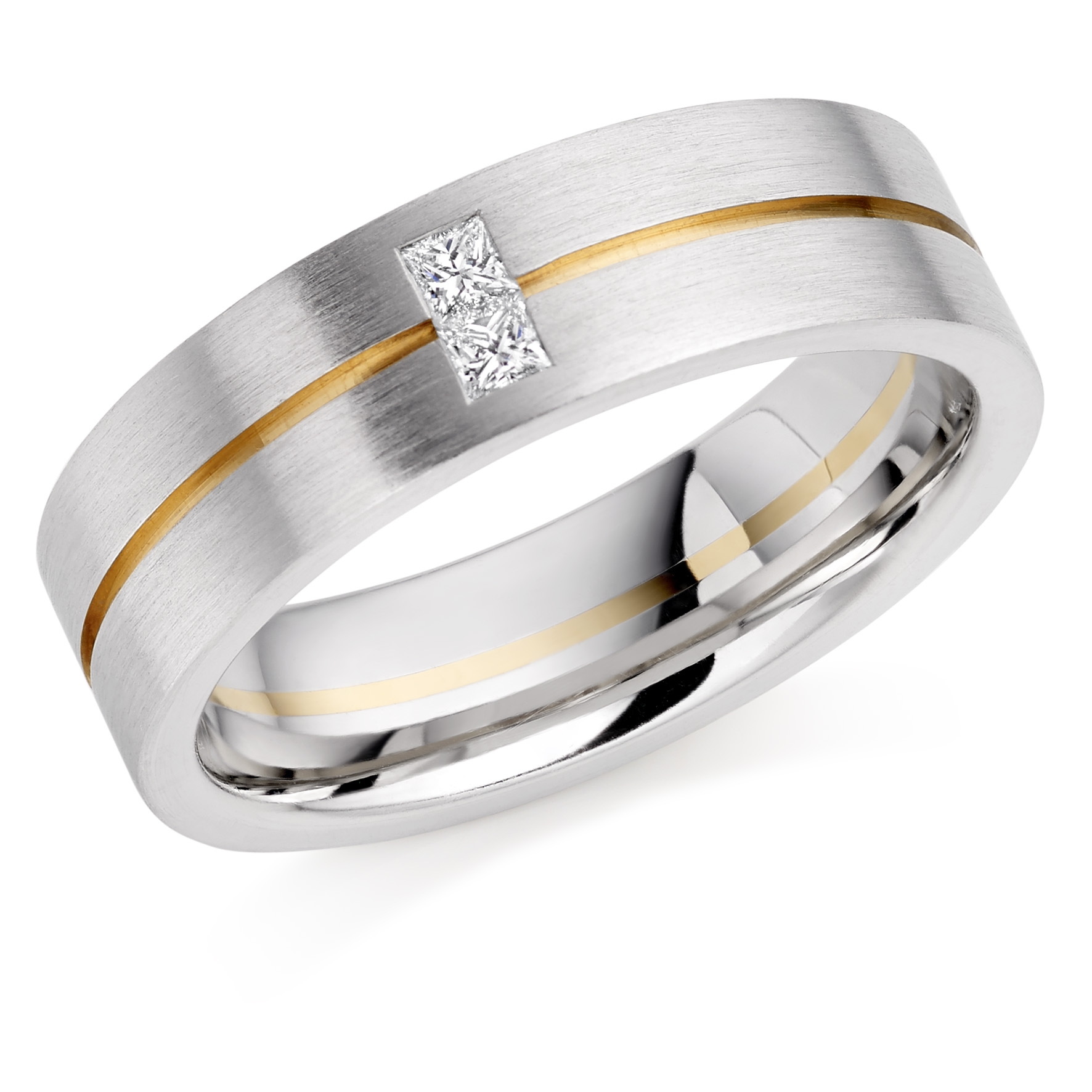 « Back