Understanding the cut of diamond engagement rings in Hatton Garden
08/04/2017
Understanding the cut of diamond engagement rings
If you have just started your quest of looking at engagement rings in Hatton Garden, it is not uncommon to feel a little bit overwhelmed. If you are starting from scratch with no prior knowledge of diamonds or jewellery, don't be shy to ask for help in one of Hatton Gardens many jewellers. One of the first concepts that you will be introduced to will be the 4C's. The 4C's outlines the Cut, Colour, Clarity and Carat weight of a diamond.
The Importance Of Cut
Understanding the cut of a diamond is absolutely essential when viewing engagement rings in Hatton Garden. Though the colour, clarity and carat weight of a diamond are very important, a beautifully cut stone will stand out from the crowd. After all, when we think of diamonds the first thing that springs to mind is their unique and fabulous sparkle!
Cut refers to a diamond's proportions and finish. A nicely cut stone is the difference between a diamond that sparkles magnificently, and one that possesses very little life. By visiting Hatton Garden jewellers, you will witness three diamond attributes – brilliance, fire and scintillation. Brilliance refers to the white light reflected from a diamond, fire denotes the rainbow colours seen and scintillation defines the flashes of light when a diamond or the observer moves.
How Is Cut Graded?
The strength of the market as seen by Hatton Garden jewellers is typically within colourless stones with no visible inclusions and a high cut grading. Cut is graded from Excellent/Very Good/Good/Fair/Poor by the Gemmological Institute of America, and a stone's Polish and Symmetry is also graded in the same manner. If all three are graded as excellent, you will hear the diamond being described as a Triple Excellent.
Rennie & Co's Heritage
Rennie & Co is one of Hatton Garden's leading jewellers with a heritage that goes back to the 50's. They specialise in the handcrafting of beautiful diamond engagement rings. Whether you are looking for a classic solitaire, vintage cluster, or elegant three stone ring, our helpful jewellery consultants will work with you to find a piece of breath-taking beauty. Have something specific in mind? We also offer a bespoke jewellery service for engagement rings in Hatton Garden! For any questions that you may have, contact us on 020 7405 4585 or email diamonds@rennieco.com. All of our jewellery can be viewed on our ecommerce site.
Whilst you are here, why not check out our guide on ethical diamond engagement rings?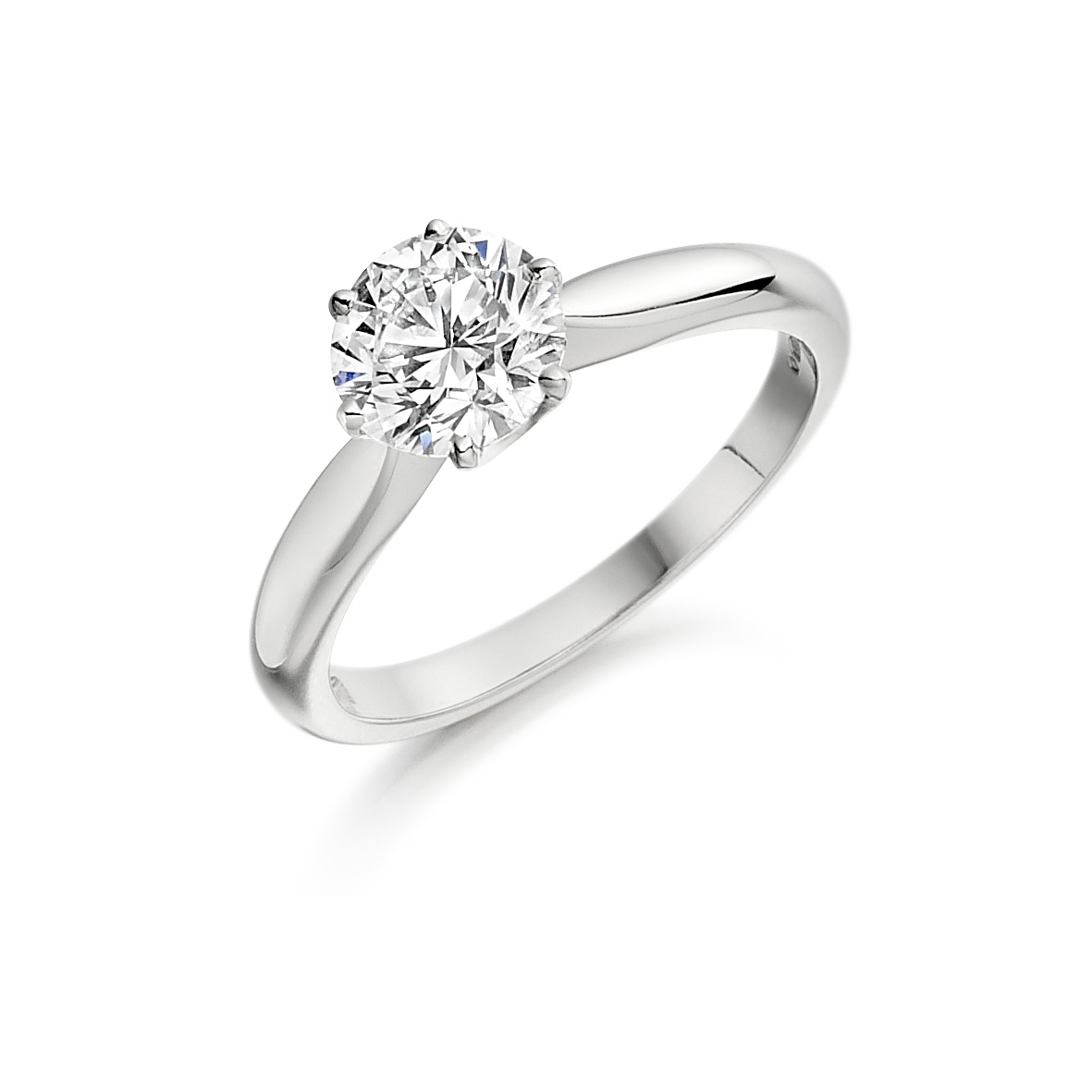 « Back