Two-tone wedding rings in Hatton Garden – Rennie & Co London Jewellers
15/01/2019
Two-tone wedding rings in Hatton Garden – Rennie & Co London
Choosing your wedding rings in Hatton Garden is an enjoyable and exciting experience that many couples look forward to. Rennie & Co's Hatton Garden Jewellers offer a beautiful selection of high-quality gold and platinum wedding rings in our London store, all of which are individually handcrafted to your exact finger size. Rennie & Co's striking two-tone wedding rings in Hatton Garden have become a popular choice given their contemporary appearance, and are available in a range of widths, precious metals and designs.
In partnership with A. Gerstner founded in 1862, innovative sintering technology allows us to produce the most breath-taking multi-colour bespoke wedding rings. Produced under high pressure and extreme heat, the metals are seamlessly bonded together forever. Popular combinations are 950 Platinum with Eighteen carat rose gold, as well as 950 Platinum with Eighteen carat white gold.
Our Serena wedding ring possesses a central Eighteen carat red gold tramline, creating a beautiful contrast against the brushed 950 Platinum on either side. Flat court in profile, the ring not only offers a modern appearance but is also incredibly comfortable to wear - a popular choice! The Serena can be tried on in 4mm and 6mm widths in-store today.
If you love the idea of a multiple colour wedding ring, our Lorenza wedding band offers a four-tone effect! Eighteen carat white gold, 950 Platinum, Eighteen carat yellow gold and Eighteen carat rose gold have all been fused together offering a truly distinct design - you have to see it to believe it! This particular style can also be clip set with four beautiful round brilliant cut diamonds.
Speak to one of Rennie & Co's friendly Hatton Garden Jewellers to find out more about A. Gerstner's collection of ethically sourced wedding rings that are made adhering to strict policies regarding human rights, sourcing of raw materials as well as ensuring that social and environmental issues are considered as defined by the prestigious RJC (Responsible Jewellery Council) certification.
Add a truly personal touch to your wedding ring from London's jewellery quarter with a hand engraving. Why not add the date of your wedding, a love heart, or your partner's name to the inside of your ring?
To start your search for the perfect wedding rings in Hatton Garden, contact a member of the team today on 020 7405 4585 or email diamonds@rennieco.com.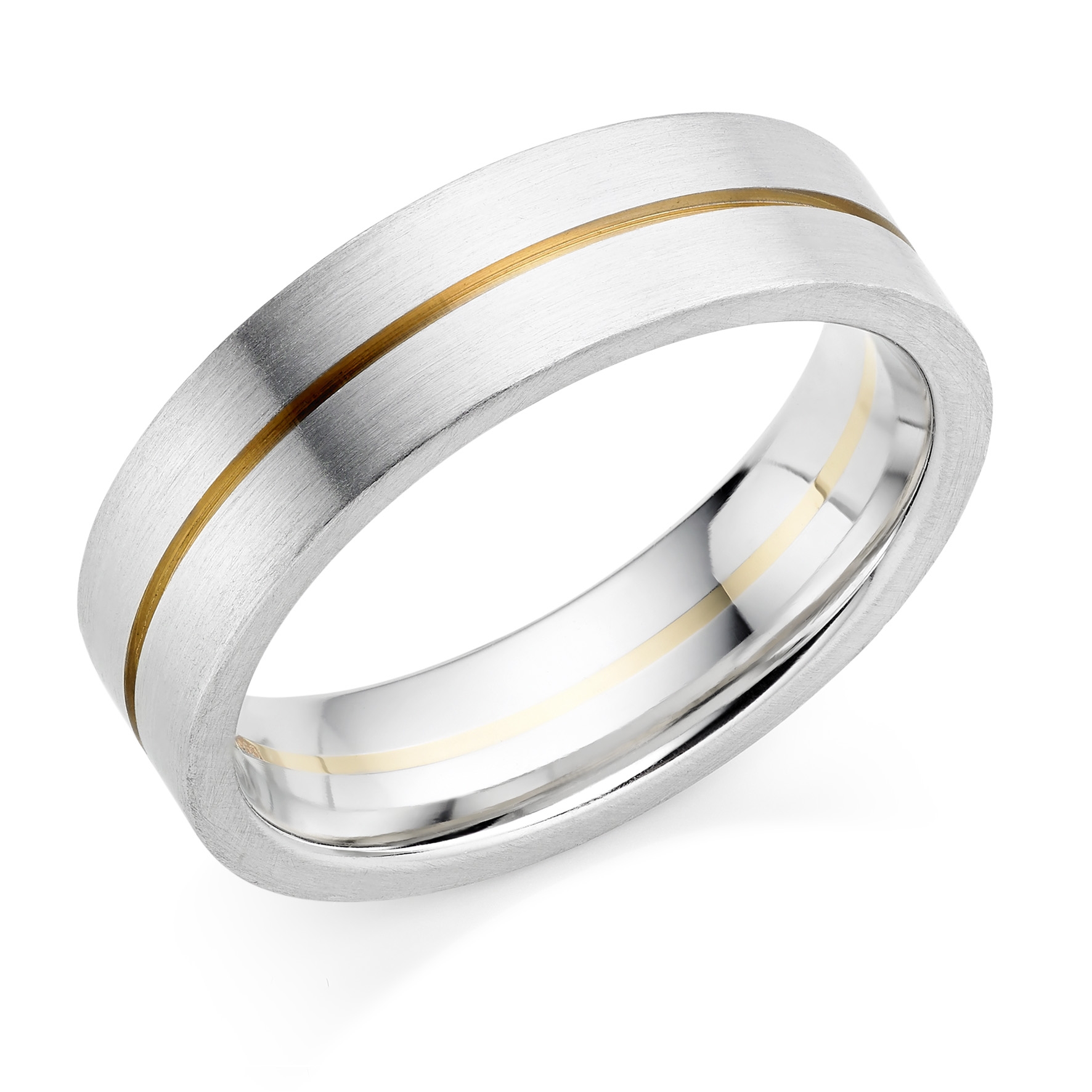 « Back