Have you viewed our delightful three stone platinum diamond rings?
04/04/2016
Have you viewed our three stone platinum diamond rings?
For centuries, three stone platinum diamond rings have been a popular choice for engagement rings. Whilst it is fair to say that solitaire rings have enjoyed number one spot, they are not suited to everybody. For many decades, the choice of gold was a popular one, however over the past twenty years it is three stone platinum diamond rings that have proved increasingly sought after, as was the case during the Edwardian era. The wonderful lustrous finish that can be achieved working in platinum is unsurpassed, though it takes all the skills of our extremely talented goldsmiths to release the full potential of this most noble of precious metals.
For many finger types, a three stone ring will accentuate the length of the finger and flatter the hand, whereas a solitaire or single stone ring might become somewhat lost on a larger finger. Due to the price of diamonds increasing exponentially, you will be able to afford a larger diamond ring if you opt for a three stone ring as opposed to a solitaire of the same weight and quality. Thinking ahead, three stone platinum diamond rings sit beautifully next to classical platinum wedding rings. So all in all, a timeless and elegant set!
Rennie & Co is a family owned British brand specialising in crafting the most beautiful three stone platinum diamond rings as well as matching wedding and eternity rings. Our pieces are handmade in the UK after Mr Rennie has carefully selected and matched each individual stone. In today's world of mediocre mass production, it is indeed refreshing to see the results that are achieved by highly skilled artisans making rings one by one without time constraints.
If you would like to see these beautiful rings for yourself, either pop in to our beautifully appointed shop and speak to one of our helpful consultants or visit our website. Alternatively, if you have something very specific in mind that you cannot find on our website, a bespoke service is available allowing you to truly make your ring stand out from the crowd! For this service, please call us on 020 7405 4585 or pop into store to discuss your requirements.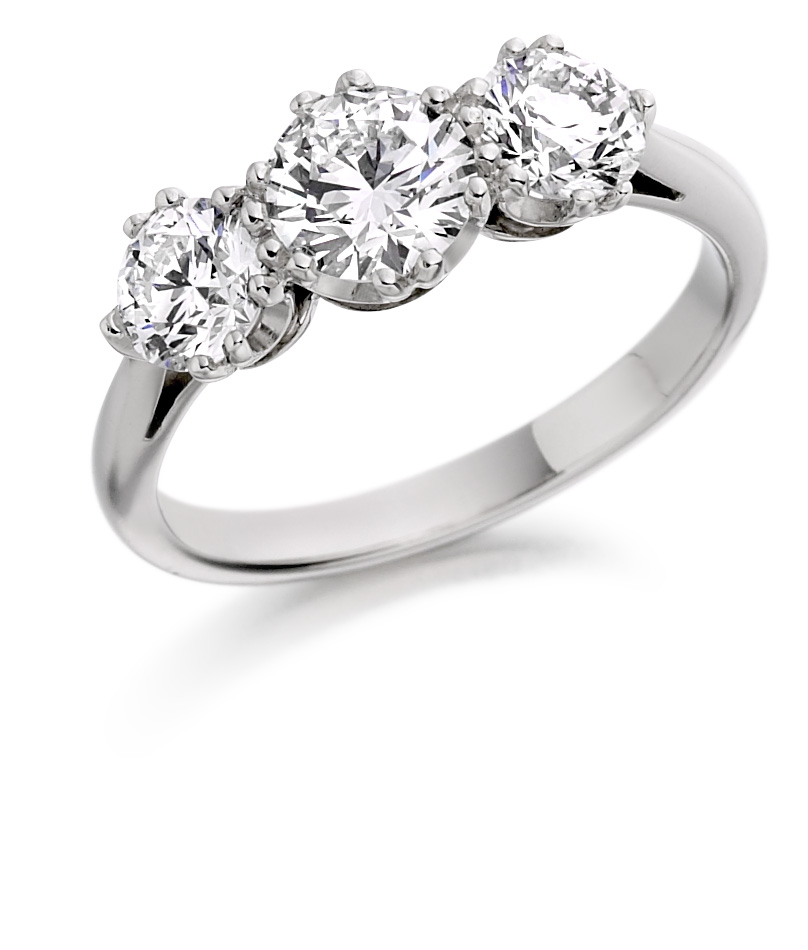 « Back