Learn more about our stunning contemporary platinum wedding rings!
30/04/2015
Learn more about our contemporary platinum wedding rings!
Looking in Hatton Garden jewellers? Rennie & Co's beautiful collection of contemporary platinum wedding rings have a fine reputation for exceptional quality and design. With many happy couples looking to tie the knot, traditional bands may come across as a little bit plain in appearance, where a standout piece is preferred. But what is a contemporary wedding ring? There really is no one set answer, but what you will notice is a substantial difference from our classical bands – including the shape, integration of diamonds and patterned engraving. It is this great level of variation that makes our contemporary platinum wedding rings an extremely popular choice among our customers. Let's now look at three of our stunning designs.
Our Platinum 4.5mm Abrienne wedding ring is the perfect choice for anyone wishing to strike a balance between classical and contemporary. With a textured middle section, with polished sides, the ring adds a subtle twist to a timeless classic. Given that our wedding rings are made to order, your brand new wedding band will fit perfectly. To view this ring online, please click here.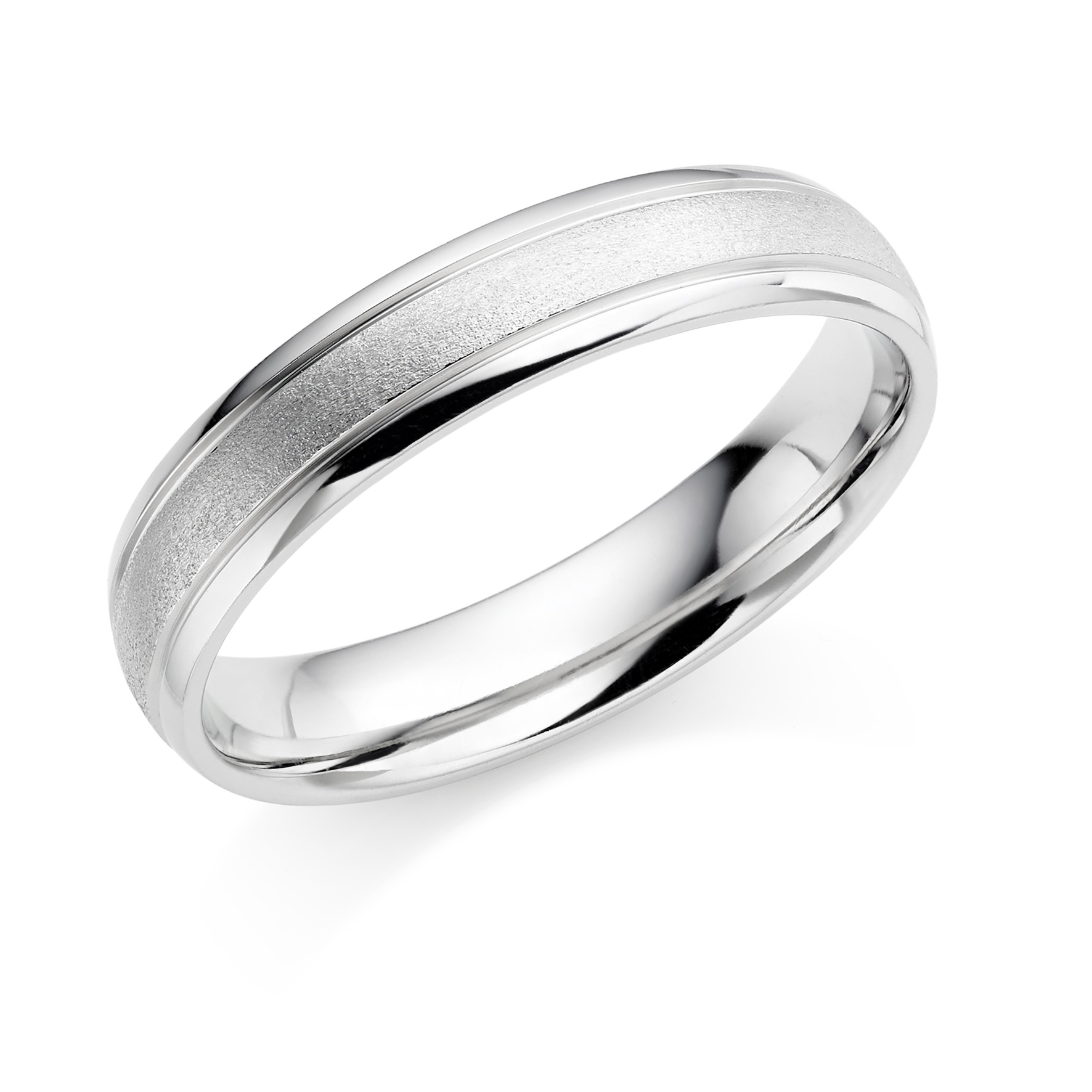 Looking for something really different among our contemporary platinum wedding rings? Look no further than our Platinum 5mm Benigna ring. Wonderfully patterned with a Greek Key design on one edge of the band, the ring is finally brushed to complete the piece. Not only will the Benigna stand out from the crowd, but its smooth inside comfort fit will make it so comfortable to wear. More details on this ring can be found here.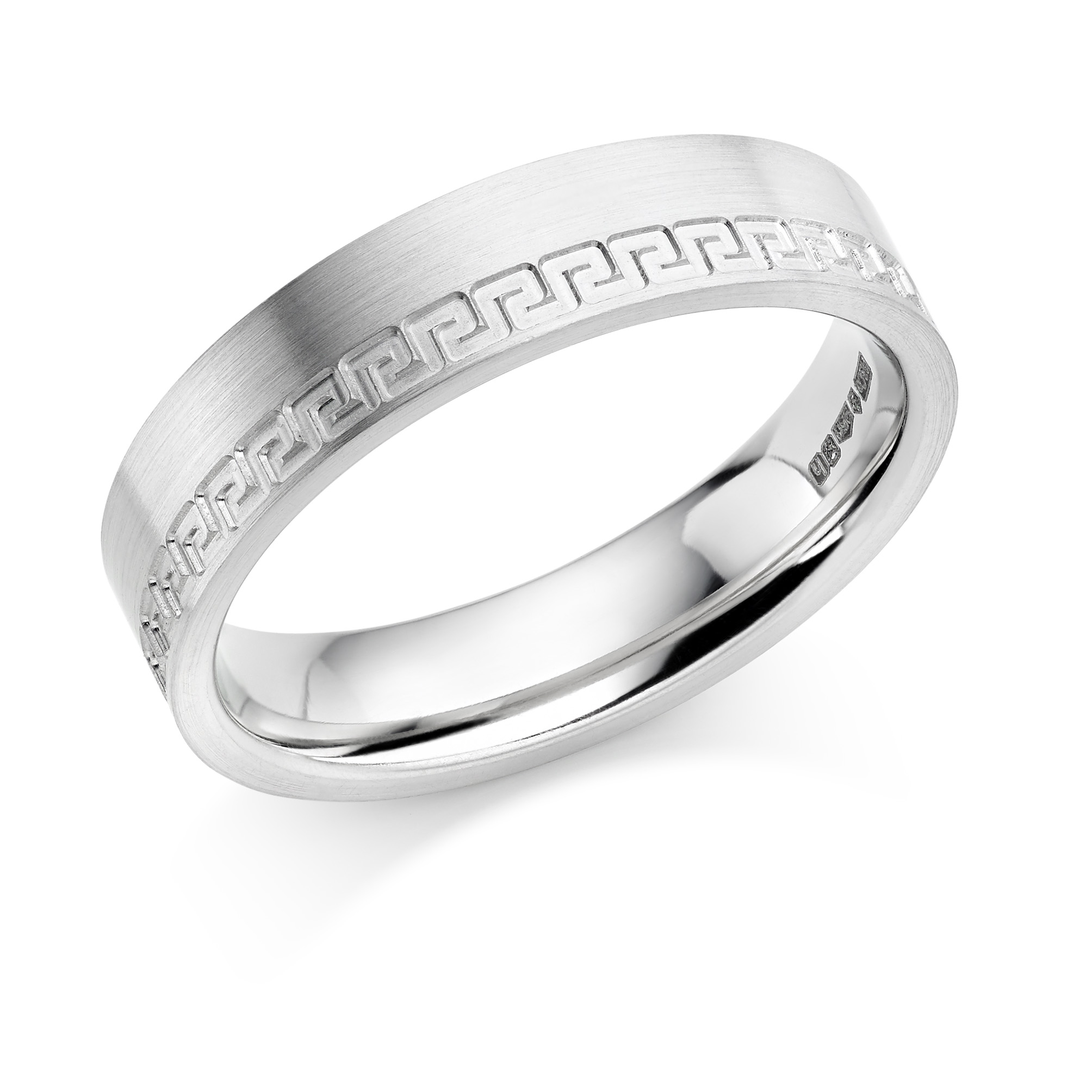 Fancy something sparkly? We have it covered! Particular styles of diamond set wedding rings are often used as contemporary wedding bands. Perhaps you have been looking at contemporary platinum wedding rings but also have an eye for 18ct gold too? Our Platinum & 18ct red gold 6mm Serena diamond wedding ring (0.10cts) caters for all tastes with two striking princess cut diamonds. After all, there's nothing wrong with adding a little bit more sparkle to your ring finger! This ring can be found here.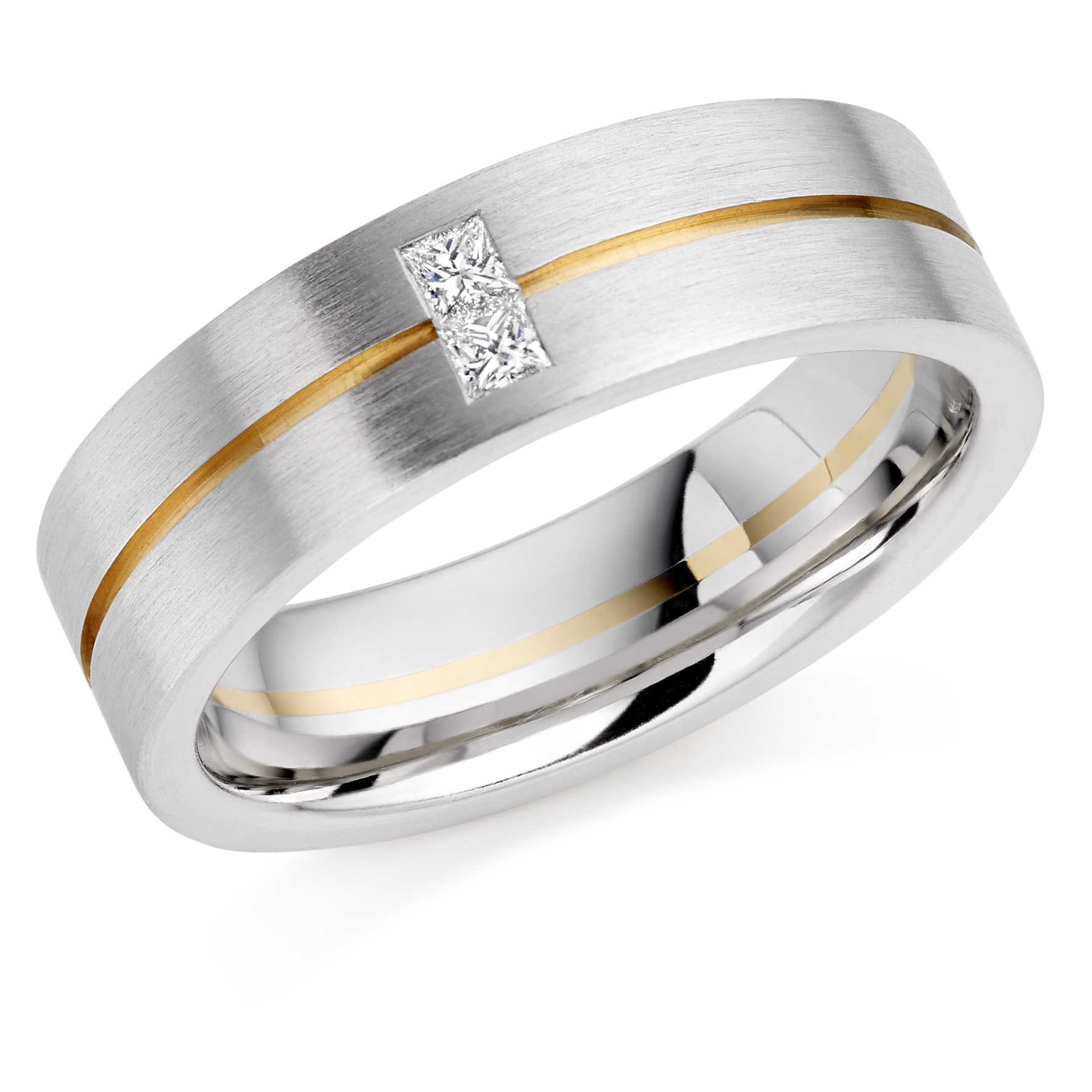 Rennie & Co offers a wide variety of high quality wedding rings and other jewellery pieces. Feel free to pop into the store to try them on or call us on 020 7405 4585 for any enquiries that you may have.
« Back