Rose Gold Eternity rings in Hatton Garden – Hatton Garden Jewellers
09/02/2019
Rose Gold Eternity rings in Hatton Garden – London Jewellers
Rose Gold Eternity Rings in Hatton Garden
Viewing eternity rings in Hatton Garden is an incredibly exciting experience that many couples look forward to! Our Hatton Garden jewellers handcraft a beautiful selection of eternity rings in London's jewellery quarter, often gifted to a lady to celebrate a wedding anniversary, an important birthday or the birth of a child. In this blog article, we take a closer look at three simply stunning eighteen carat rose gold eternity rings available in our Hatton Garden showroom.
Cianna Eternity Ring
Our 18ct rose gold Cianna true half eternity ring is cup set with twelve beautiful round brilliant cut diamonds. A milgrain finish is then applied to the top of the setting which offers a wonderful vintage appearance. Our Cianna eternity rings in Hatton Garden can be produced in either a half or a full diamond set version and so speak to one of our friendly Hatton Garden jewellers today!
Sabrina Eternity Ring crafted in London
Rennie & Co's stunning Sabrina round cut diamond half eternity ring showcases the cog setting at its finest! Available in a range of widths, carat weights and precious metals, the Sabrina is an incredibly popular choice that looks beautiful next to your engagement ring and wedding band. If you'd like to surprise your partner with the gift of an eternity ring from London but are unsure as to the required finger size, our Hatton Garden jewellers suggest taking away your eternity band of choice in its current size. After its presentation, simply revisit our showroom with your partner for a complimentary first adjustment!
The Amalia Collection
Our eighteen carat rose gold Amalia eternity ring is carefully milgrain set under a powerful microscope to the highest quality. Available in a selection of widths, it's easy to create the perfect balance! This handcrafted ring can be produced with as many or as few diamonds as you wish. Why not add a personal hand engraving to the inside of your ring, such as the date of your wedding anniversary or a small love heart?
Speak to one of our friendly Hatton Garden jewellers today on 020 7405 4585 or email diamonds@rennieco.com. To view our gold and platinum eternity rings crafted in Hatton Garden, visit us in-store today at 105 Hatton Garden or browse our beautiful collection on our ecommerce website.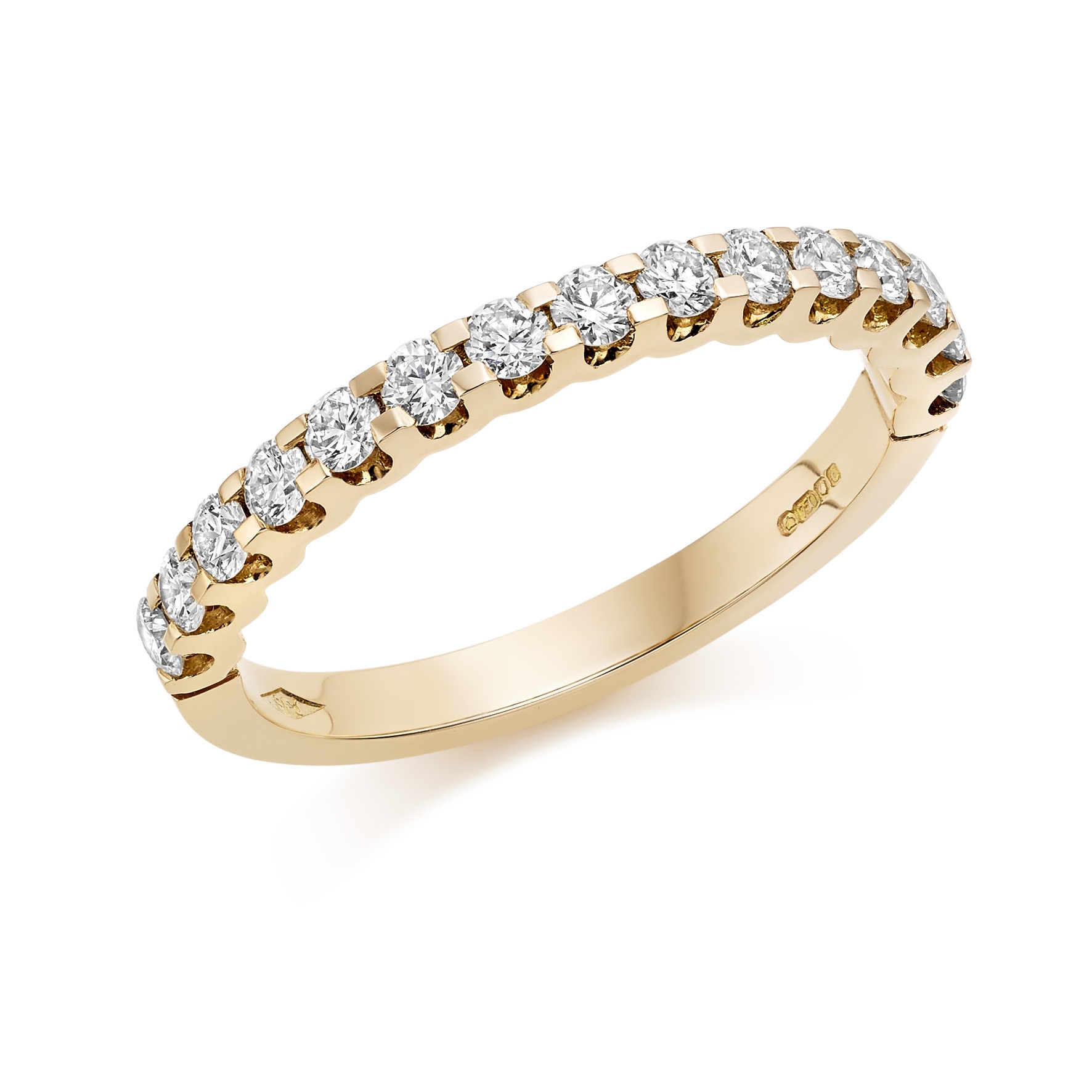 « Back