Polished and Brushed Wedding Rings in Hatton Garden – Rennie & Co
26/02/2019
Polished and Brushed Wedding Rings in Hatton Garden – Rennie & Co
Wedding Rings in Hatton Garden
At Rennie & Co, we are renowned for our beautiful wedding rings in Hatton Garden. We are a family run business with a passion for handcrafting high quality wedding rings in London's jewellery quarter. Customers can expect a professional and courteous welcome when selecting their special bands from our friendly Hatton Garden jewellers. Whether you are looking for 950 Platinum or Eighteen carat gold, a wonderful selection of classical and contemporary designs await!
Our skilled Hatton Garden jewellers offer a range of finishes for our wedding rings in London. The most popular finishes are the polished finish and the brushed finish. But which finish is right for you?
Polished Finish
The finish of your wedding ring may be influenced by the finish of your engagement ring, with many ladies choosing to match their bands. The traditional polished finish, also referred to as a mirror finish, offers a beautifully bright appearance. The shine of the metal compliments the sparkle of a diamond, and so many ladies looking for a diamond set wedding ring will choose this type of finish. Our Platinum 2.5mm Oxford diamond set wedding ring is a perfect example of this! Should you have a change of heart in the years ahead, most rings can be brushed at a later date!
Brushed Finish
If you're looking for a more contemporary wedding ring in Hatton Garden, why not consider a brushed finish? A brushed finish offers more of an engineered appearance that can really make a ring stand out! We specialise in contemporary wedding rings, and offer a beautiful collection of multiple-colour wedding bands that utilise the brushed finish. In partnership with A. Gerstner, sintering technology allows us to fuse two or more precious metals together seamlessly, such as our Platinum & 18ct red gold 4.5mm Leonora wedding ring. The brushed finish accentuates this fascinating two-tone effect.
From our experience, we believe that the best way to determine the finish of your wedding ring will be to try on a wide variety of wedding bands! Speak to one of our friendly Hatton Garden Jewellers on 020 7405 4585 or email diamonds@rennieco.com.
To view our collection of gold and platinum wedding rings in Hatton Garden, visit our showroom or browse our jewellery pieces on our ecommerce website.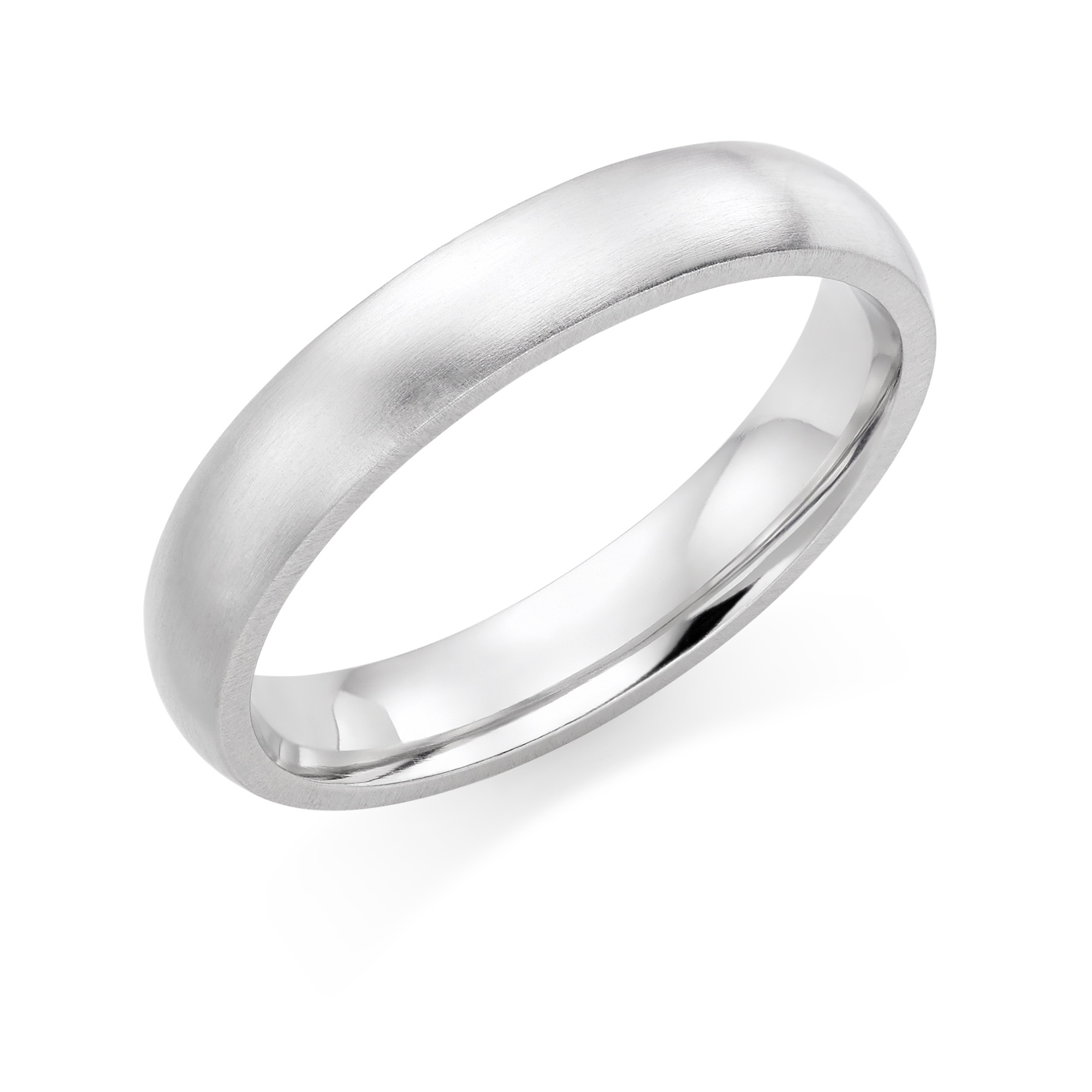 « Back