Turquoise Holidays' Perfect Honeymoon Destinations
14/02/2021
Turquoise Holidays' Perfect Honeymoon Destinations
The moment you become engaged, your thoughts immediately turn to planning the big day. And while the wedding planning process is incredibly exciting, crafting the perfect honeymoon is arguably just as thrilling. But when there are so many beautiful places around the world to escape to, you can find yourselves losing yourself in reams of tropical-fringed social media feeds and glossy brochures without getting any closer to deciding where to go.
That's where the experts at The Turquoise Holiday Company come in: they've got nearly 20 years' experience in making honeymoon dreams come true and know the ideal destination for every pair of newlyweds. Here are their perfect honeymoon destinations…
Maldives
Perfect for: Romantic isolation
The overwater bungalows, cashmere-soft beaches and azure lagoons of the Maldives are often considered honeymoon bliss and rightly so. The Maldives is one of the few destinations on Earth that lives up to the Instagram snaps and brochure spreads you see; you'd probably thought the blue waters and white sands were Photoshopped but they're the real deal in these dreamy Indian Ocean islands. If having your own overwater bungalow wasn't cosy enough, there are so many opportunities for romance: sandbank picnics, incredible stargazing and private sunset cruises are just a handful of the ways you mark the start of married life in spectacular style.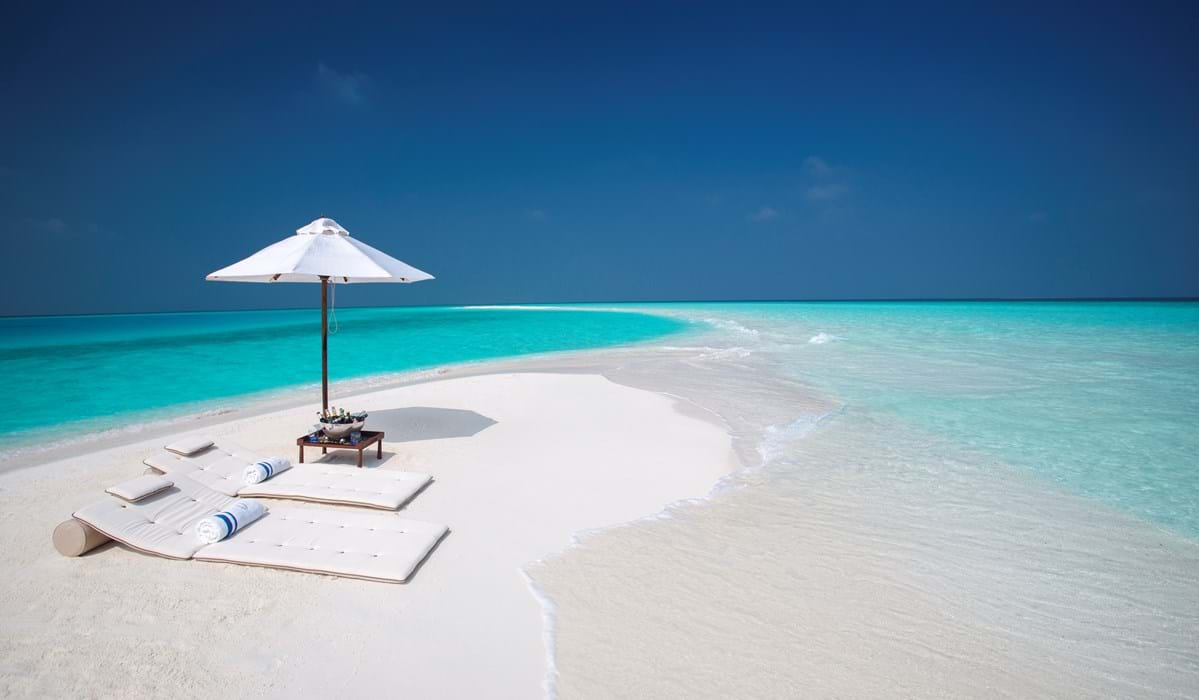 Bora Bora
Perfect for: Exotic South Seas elegance
Perhaps the ultimate in honeymoon indulgence, Bora Bora seems to have the perfect blend of ingredients: far-flung exoticism, pancake-flat motus, bluer-than-blue lagoons and emerald peaks rising straight out of the sea. Over time, it has become a byword for all things beautiful, so little wonder it has become so readily associated with honeymoons. While Bora Bora comes with a premium price tag, it is definitely worth it. If you don't believe us, then wait until you wake up in your overwater bungalow, peer out over the aquamarine waters and watch as your breakfast arrives in a traditional canoe.

Saint Lucia
Perfect for: Combining thrills and chills
The Caribbean is well known for its easy-going lifestyle and sun-soaked beaches but Saint Lucia also offers a full-throttle wedge of activities. If you love to be active, as well as have some downtime after a hectic build-up to the big day, then this is the island for you. The only country to be named after a woman, Saint Lucia's forested, mountainous core is a playground for hikers, mountain bikers and even has zip-lines webbing the jungle canopy. Climbing Gros Piton is a challenge, but with epic views of the entire island from the top, will reward you with memories that will last a lifetime. The island's golden fringes and warm waters offer the perfect respite to kick back and relax in tropical paradise.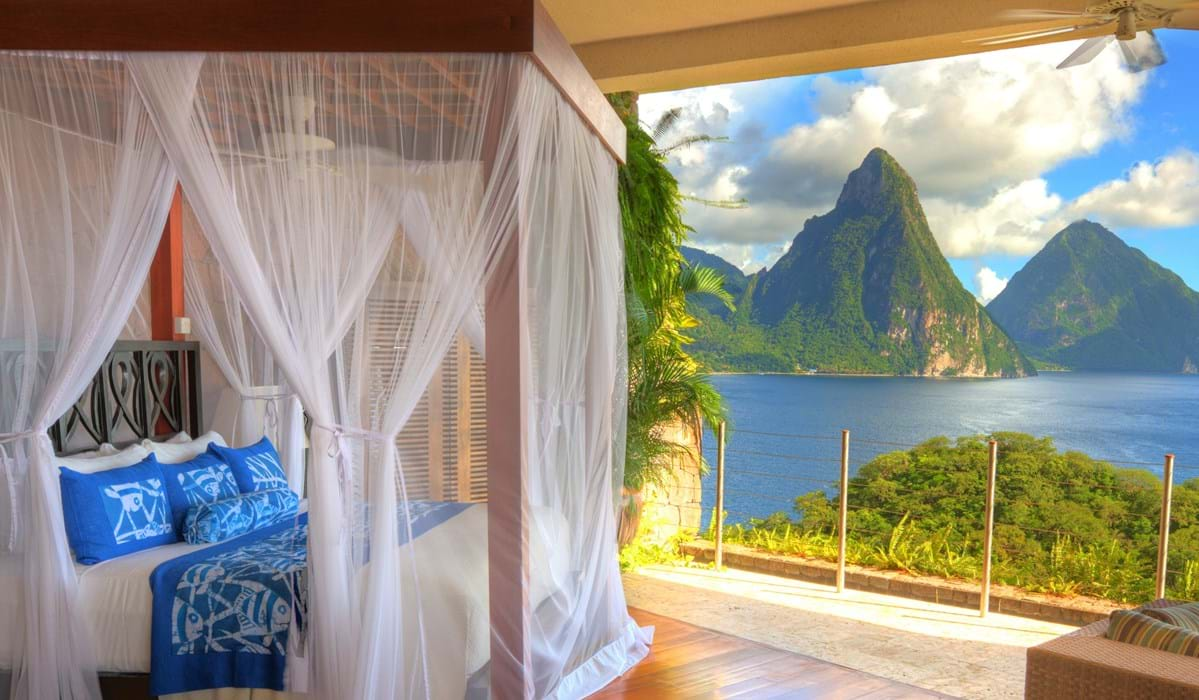 Tanzania
Perfect for: Safaris in authentic Africa
If you're both wildlife lovers, then there can be few honeymoons better than a safari. Tanzania is one of the best places in Africa for one, home to the lion-patrolled leafy vistas of the Ngorongoro Crater, the hippo-filled waters of Katavi National Park and, of course, the chance to spot the Great Migration of millions of wildebeest charging through Serengeti National Park towards the Masai Mara in Kenya. We'd recommend four nights on safari, as that gives you plenty of time to immerse yourself in the African bush and tick off plenty of its wildlife but not too long so the early mornings become exhausting. If you want to relax after all that excitement, then tag on some time spent amid the exotic seclusion and spice trade history of Zanzibar.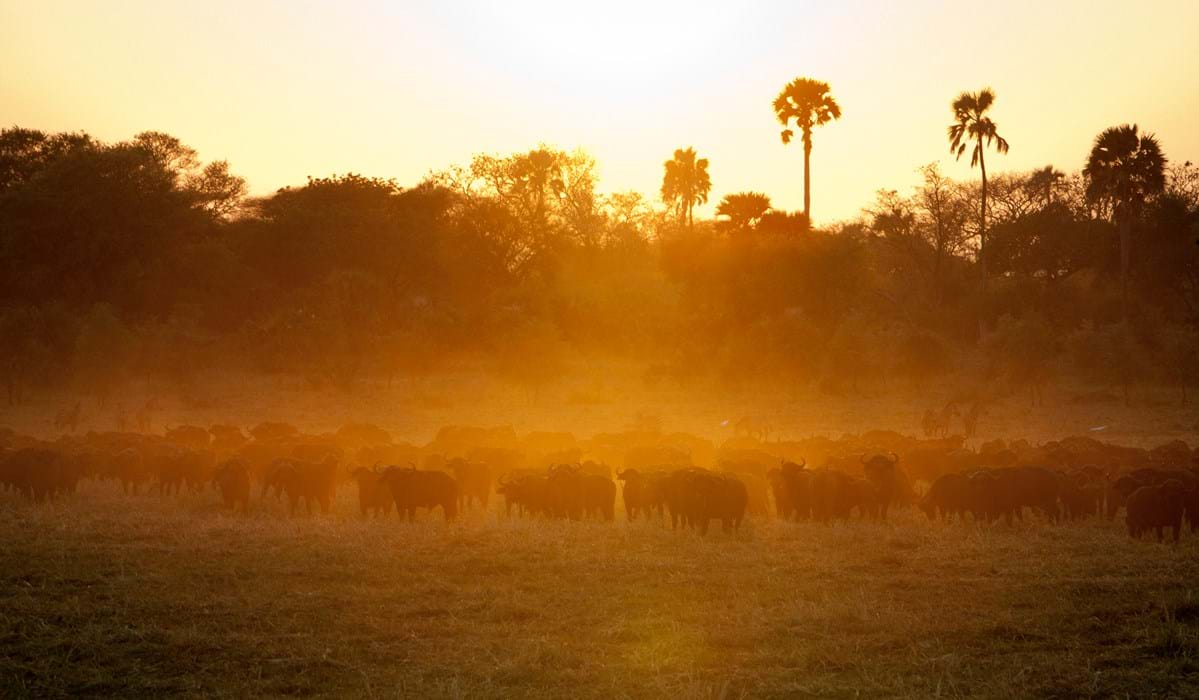 Thailand
Perfect for: Culture, jungle and beach in one trip
If you're after a real mix of everything on your honeymoon, then Thailand is your answer. It has everything: the intoxicating cuisine and local city life of the capital Bangkok, the rich tapestry of jungle, tiny villages and temple-studded landscapes found in the country's north and the cotton-white beaches and epic diving you can discover on Thailand's many postcard-perfect islands. They're easily combinable in order you wish, so you can either start with relaxation on a tropical island such as Koh Samui or Koh Yao Noi if you want to recharge after the wedding or throw yourself head first into Bangkok's buzzing atmosphere.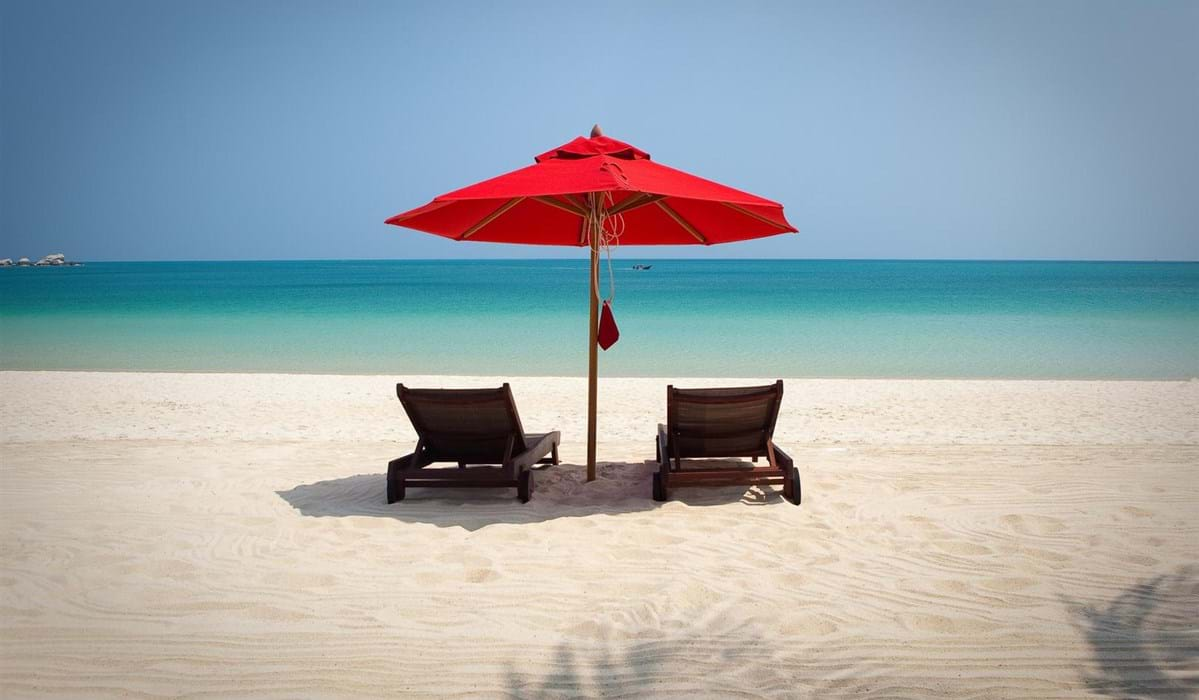 Seychelles
Perfect for: Incredible island-hopping
Mother Nature was incredibly generous to the Seychelles. Plenty of its beaches are regularly voted as among the finest in the world and it's hard to disagree: sugar-white sands are hemmed in by giant granite boulders, backed by emerald jungle and lapped by gin-clear waters. Can you imagine a more perfect backdrop to a honeymoon? Beaches like these are found across many of the Seychelles' 115 islands, so you can hop around a handful on your honeymoon. Every island has its own quirks, too, like the languid pace of life on La Digue, the bird-rich forests of Praslin or the splendid seclusion of its Outer Islands like Denis and Desroches.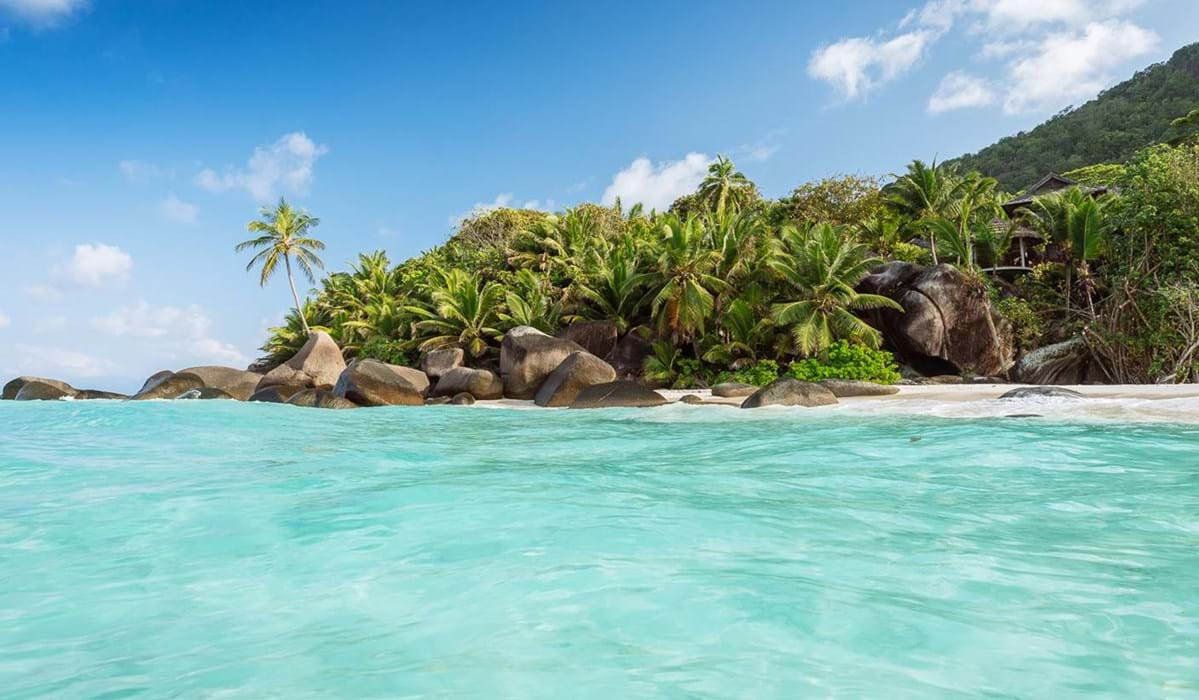 Want to start planning your unforgettable honeymoon or would like to speak to an expert for some advice? Get in touch with Turquoise Holidays today by calling 01494 678400, emailing enquiries@turquoiseholidays.co.uk or enquiring online at www.turquoiseholidays.co.uk
« Back