October is the month for browsing engagement rings in Hatton Garden!
18/10/2015
October is the month for browsing engagement rings in London!
There is no denying that the Christmas period is creeping up on us again! As the days shorten and the temperature drops, summer seems like a distant memory. As we wrap up warm to enjoy the wonderful festivities that London has to offer, there is something about a winter engagement that simply cannot be beaten. Whether your partner has been hinting for you to pop the question or it is coming as a complete surprise, you can be sure that many stunning engagement rings can be found in Hatton Garden.
Selecting the Perfect Engagement Ring
You may have a broad knowledge of fine jewellery, or this could be your first time searching. Whatever your level of experience, patience is key in finding the perfect ring. If you are searching amongst the engagement rings in Hatton Garden with your partner, you save yourself having to guess at the style of ring that she may like. If however you are choosing as part of a surprise, it may be helpful to ask yourself the following questions:
1) What does her other jewellery look like? Does she tend to wear bolder or more subtle pieces?
2) Does she dress more classically or is she one to follow the latest fashion trends?
3) If she has other diamond jewellery, what shape is the stone?
4) Have gemstones ever caught her eye?
Your Special Proposal
Once you have found the right ring, the only thing left to do is propose! The Christmas period presents multiple opportunities to pop the question, in what is an extremely romantic time of the year. Once she says yes, you also have the joy of being able to announce your engagement in front of family and friends in person during a Christmas meetup!
If you have any questions about engagement rings in Hatton Garden, you can contact us on 020 7405 4585 or email diamonds@rennieco.com. We are sure that your partner will love her ring, however in case you should want to return it, we are able to offer an exchange within 28 days to the same value on any stock item provided it hasn't been worn, altered or adjusted in any way (with proof of purchase).
Find out about ethical diamond engagement rings in Hatton Garden.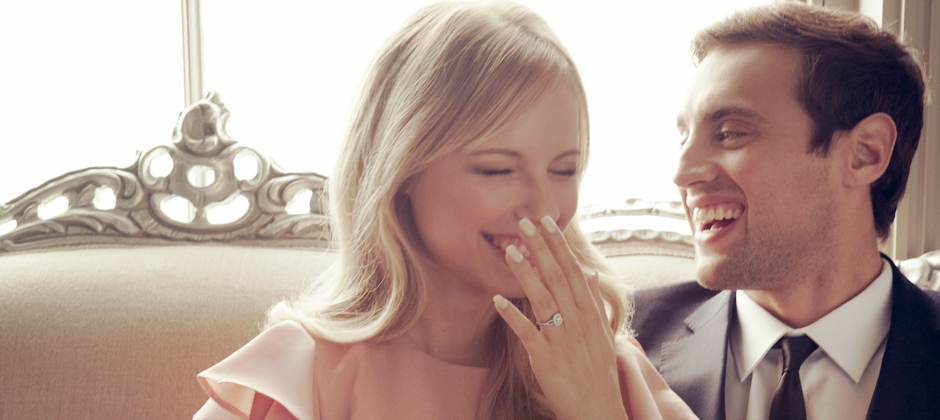 « Back