There are more than just solitaire engagement rings in Hatton Garden!
02/11/2018
There are more than just solitaire engagement rings!
If you're set to propose this Christmas time, you'll likely be planning a trip to purchase a stunning engagement ring in Hatton Garden. This historic street is world renowned for the beautiful diamond jewellery on offer, ranging from classic single stone engagement rings to contemporary platinum eternity rings.
As you walk past the various Hatton Garden jewellers, it will become apparent that the single stone engagement ring (also referred to as the solitaire) is the most popular style of ring. But the solitaire isn't for everyone, and so many couples will inevitably look towards other styles when viewing engagement rings in Hatton Garden.
The best place to start is to visit a reputable Hatton Garden jeweller to discuss your requirements. With links to the fine jewellery trade dating back to the 1950's, the Rennie family has amassed a wealth of experience in jewellery design and manufacture. Our jewellery consultants will bring out a selection of diamond and coloured gemstone rings for you to try on, allowing you to hone in on what you love, and disregard what you're not so keen on.
Three stone diamond rings (sometimes referred to as trilogy rings) are a very popular style of ring, with the diamonds spreading across the finger. These beautiful pieces can be set with diamonds and coloured gemstones of your choice – popular stones include sapphire, ruby, emerald and aquamarine.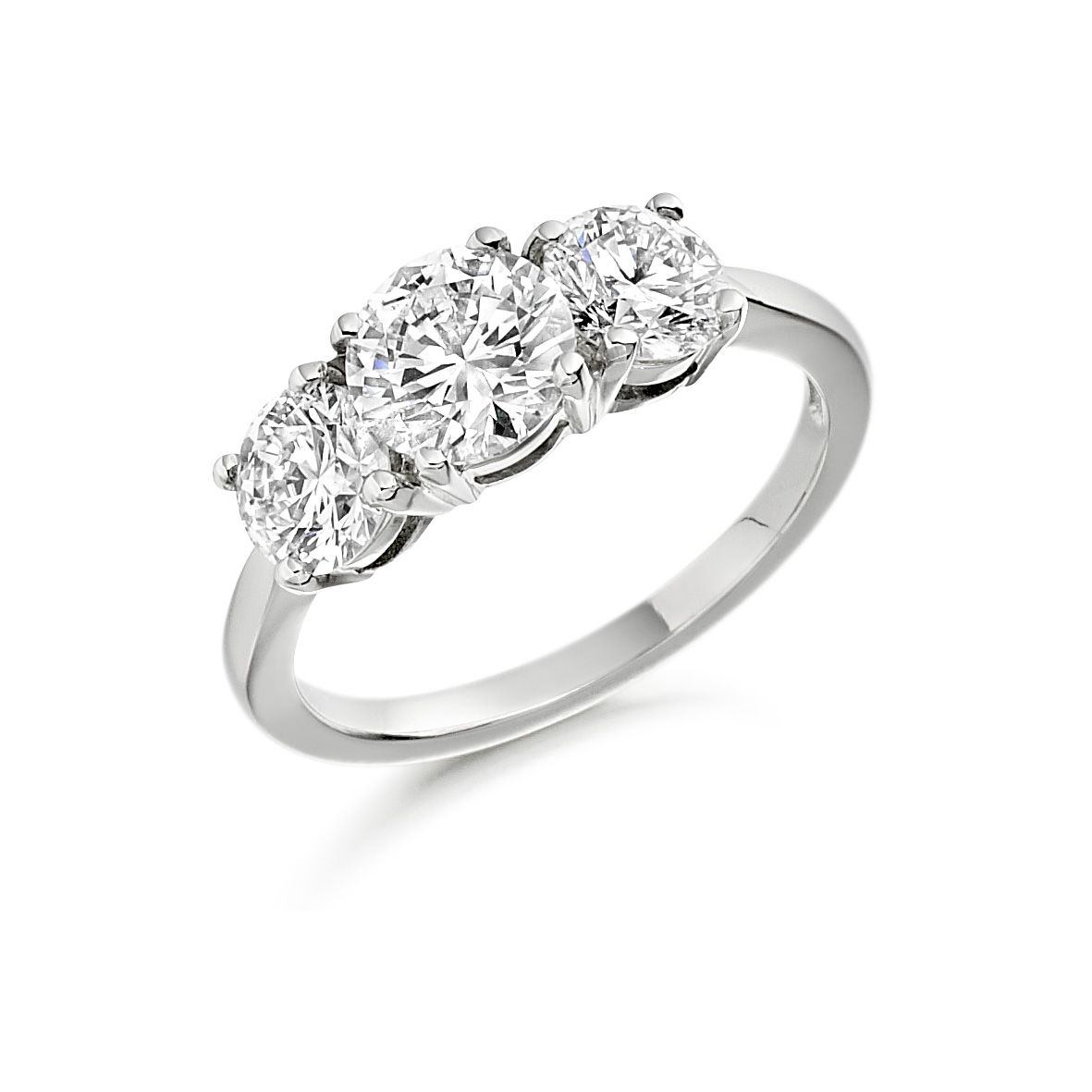 Vintage style cluster rings have also greatly increased in popularity, and look beautiful on a range of hand sizes. Whether it is Platinum or Eighteen carat gold that you are looking for, Rennie & Co's diverse range of engagement rings in Hatton Garden will leave you spoilt for choice!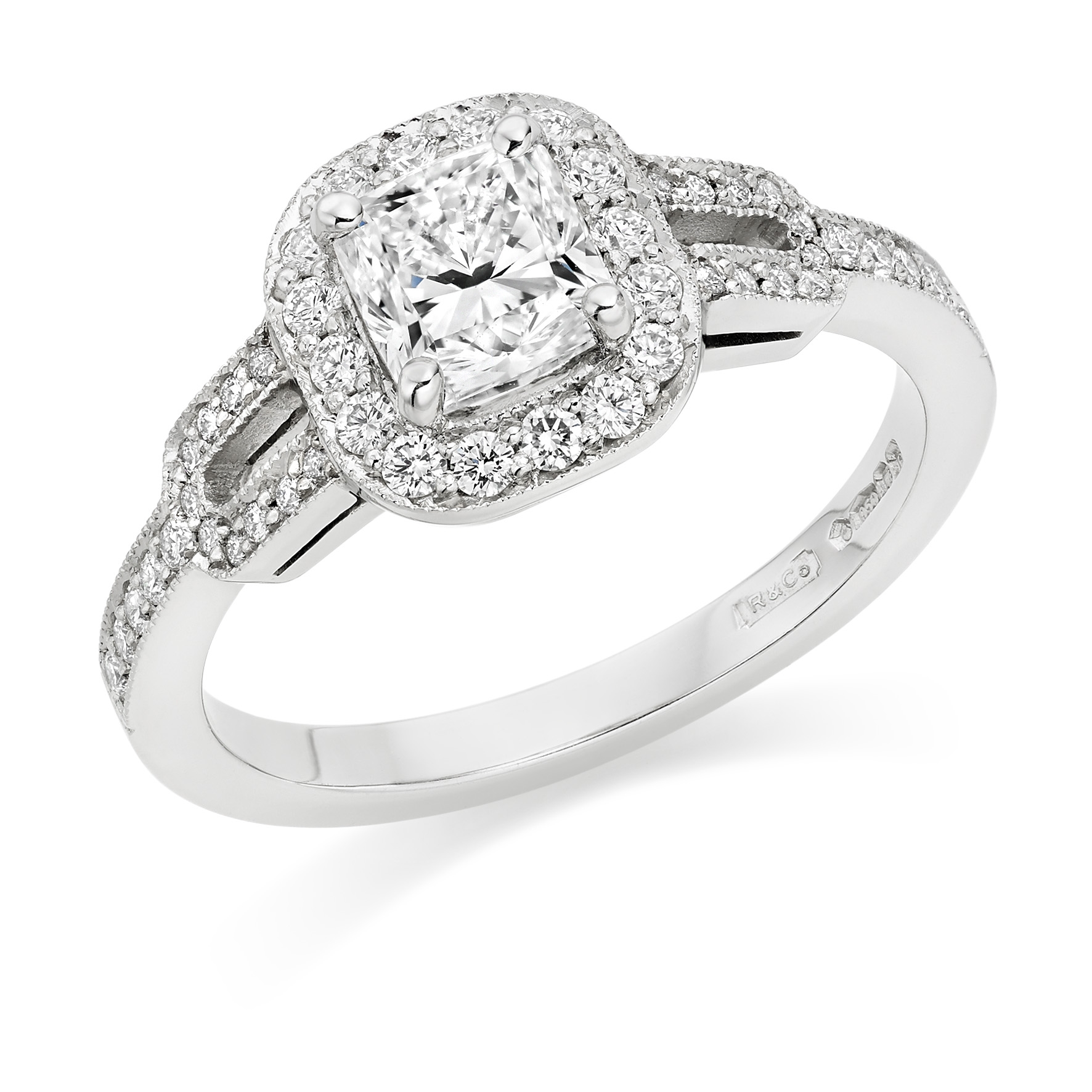 Still struggling to find the perfect piece? Rennie & Co also offers a bespoke engagement ring service. Relax in our tranquil showroom with the help of your very own Hatton Garden jeweller. We are able to source a selection of breathtaking GIA certificated diamonds for you to choose from. Enjoy the journey that is conception to reality, and create a truly unique diamond ring!
Rennie & Co's Hatton Garden jewellers can be contacted on 020 7405 4585 or emailed at diamonds@rennieco.com. We are here to help you find the perfect engagement ring in our London showroom and so please do contact the team if you have any questions at all.
« Back