Take a look at our Lorenza contemporary platinum & gold wedding rings
18/02/2016
Rennie & Co's Lorenza contemporary platinum & gold wedding rings
The Lorenza Wedding Ring Collection
Your wedding ring is an extremely symbolic piece of jewellery. Worn for life, it is imperative that you love your band, which ultimately means finding something that suits you down to the ground. For some people, a plain band is a tad too simple and so a quirkier design might be preferred. If you are lost for ideas when it comes to wedding rings, take a look at Rennie & Co's beautiful Lorenza range – our striking contemporary platinum and 18ct gold wedding rings!
Handcrafted from start to finish utilising cutting edge technology, our Lorenza wedding rings incorporate four different metal types – platinum, 18ct white gold, 18ct yellow gold and 18ct red gold. Finished with a contemporary brushed finish, this is a wedding band unique in character.
Multiple Colour Wedding Rings
Our first Lorenza variation is courted in profile and measures 5mm in width, the perfect choice for a practical and comfortable ring. The 18ct white gold is not rhodium plated and therefore does not change in colour over the years. This band can be viewed on our website here.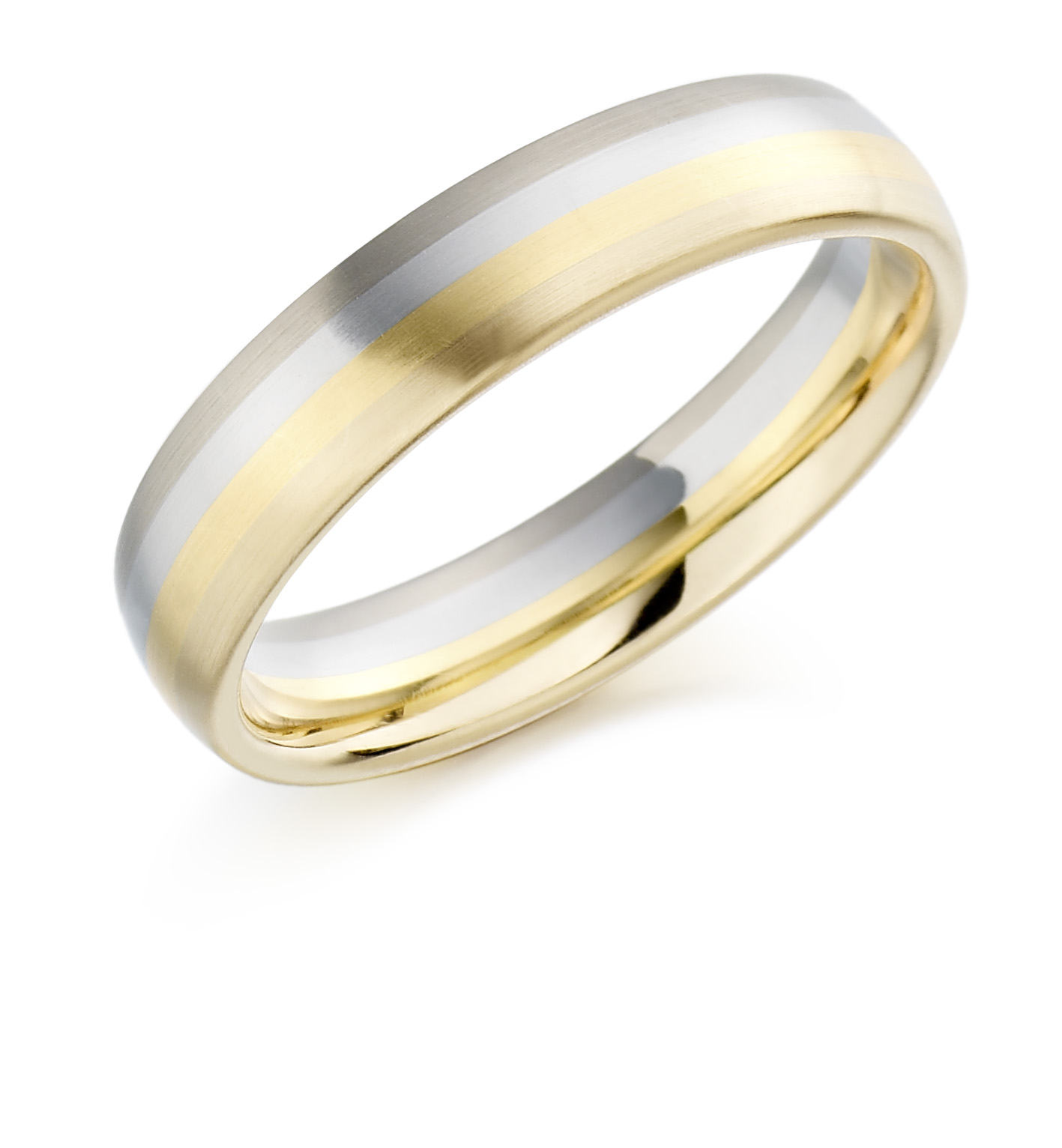 Love diamonds? The very same design is also available with four round brilliant cut diamonds clip set in a row across the ring. With their incredible sparkle, it is not difficult to see why this is a firm favourite amongst our contemporary platinum and gold wedding rings. Rennie & Co offers a lifetime ultrasonic cleaning service for all purchases, allowing you to drop your diamond jewellery in for a complimentary clean whenever you are passing by our shop. For more information on this piece, please click here.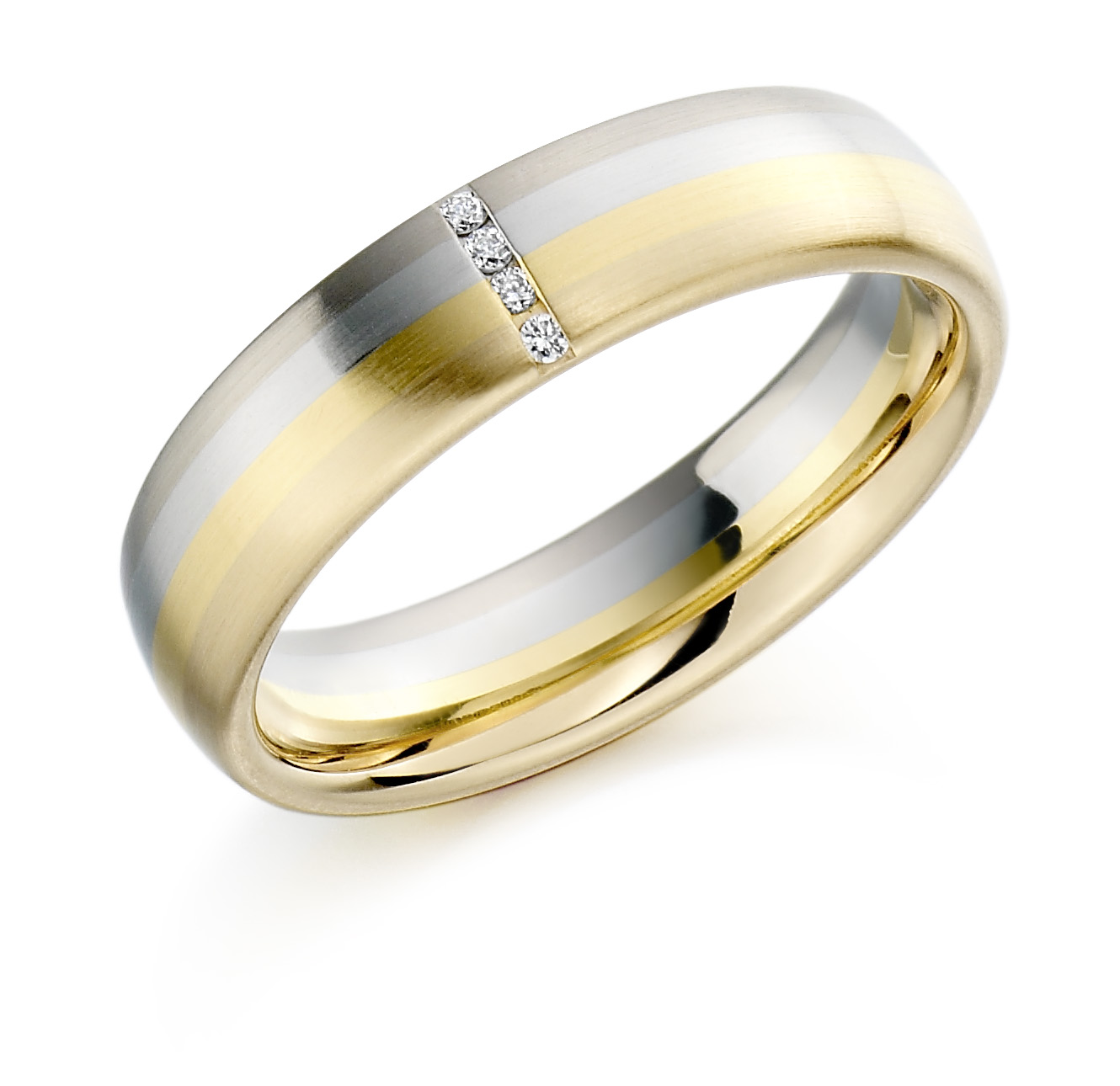 For a completely unique design, why not try on our Lorenza with five fancy colour treated round cut diamonds? Truly eye catching, the stones reflect the hue of the different colour metals. To view this ring online, please click here.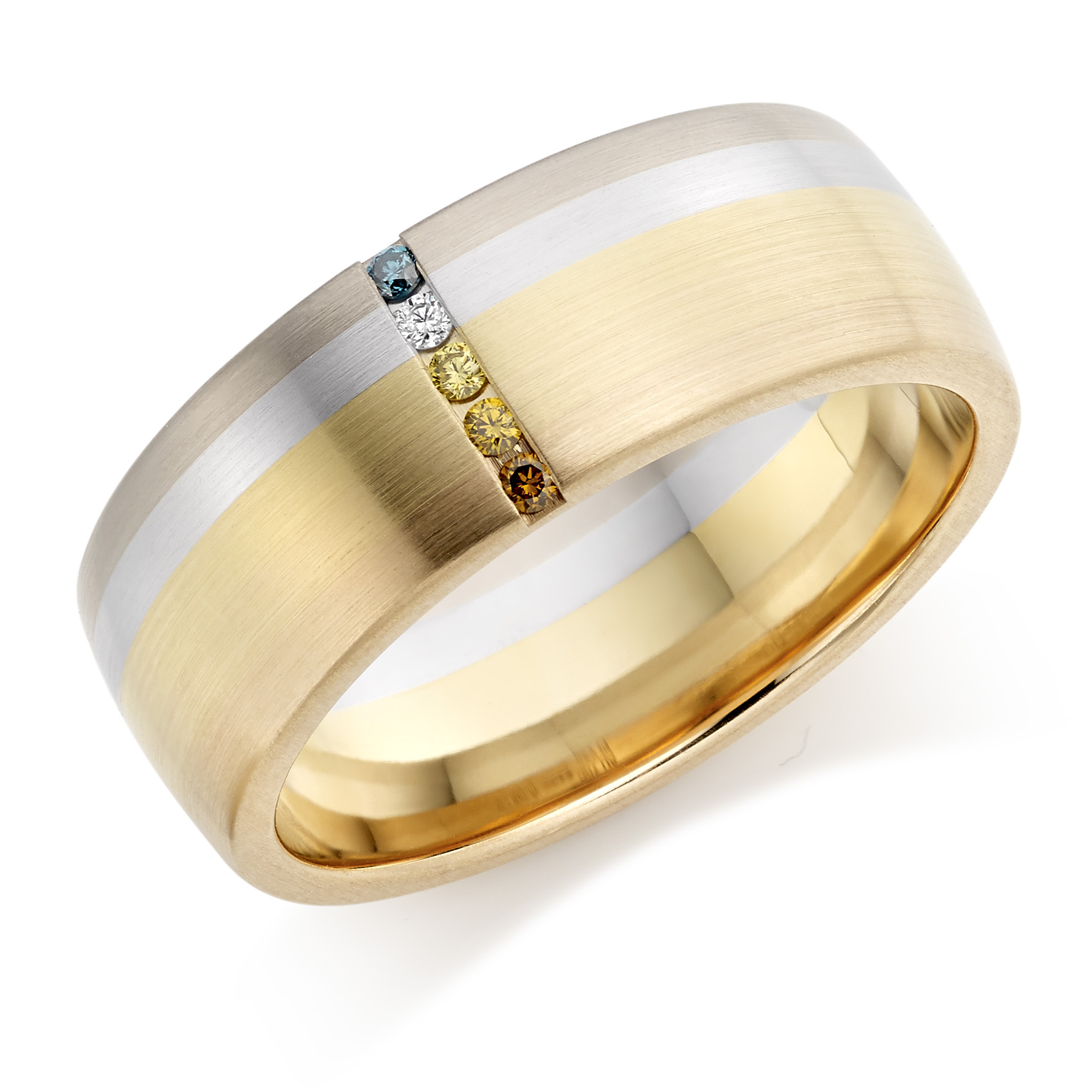 At Rennie & Co, we pride ourselves on our excellent jewellery quality and customer service. That's why we like to make our contemporary platinum and gold wedding rings from scratch to your exact finger size, meaning that no one has ever tried your ring on before. Unsure as to your finger size? We take our time, working with you to find the very best fit. To view our opening hours, please click here.
All of our other multiple colour wedding rings are made to order to your finger size.
« Back