Hatton Garden jewellers: Tips on keeping your proposal a surprise!
24/09/2016
Hatton Garden: Tips on keeping your proposal a surprise!
Hatton Garden jewellers have long supplied customers with their engagement rings in London. This famous old street is quite unlike any other road in the country, with sparkling shop windows showcasing fine jewellery for all occasions. One such occasion, and perhaps the most talked about, is the historic tradition of proposing with an engagement ring.
Popping the question is one of life's most romantic experiences and for many, keeping this a surprise is very important. But how do you choose the right ring whilst not giving the game away!?
With so many engagement rings available in London, determining the style that your partner will love is key. Short of asking your girlfriend to select from the pieces available in the many Hatton Garden jewellers herself, building a profile of her tastes will come in very handy. To begin with, take a look in her jewellery box and examine the pieces that she already owns. Does there seem to be a correlation in the colour of her jewellery, and do the pieces appear more classical or contemporary in design? Though comparing a dress ring to an engagement ring seems a strange leap, it might help you to better refine your search.
Social media has very much changed the way we live our lives. If your partner is an active user of websites and apps such as Pinterest or Instagram, she may have recently pinned or liked a photograph of her dream ring! It is these little clues or puzzle pieces that are key to providing the inspiration behind your final choice.
Rennie & Co as well as many other Hatton Garden jewellers display their beautiful engagement rings online, reflecting what is currently available in their London showrooms. In order to minimise the number of visits to London's jewellery quarter and avoid rousing suspicion, shortlist a handful of jewellers to visit and phone ahead to arrange the sourcing of loose diamonds if necessary. Live or work in the capital? Many customers choose to visit during their lunchbreak for convenience.
Once you have chosen "the one" and left a small deposit, many Hatton Garden jewellers will be delighted to securely store the ring for you until you are ready to propose. At Rennie & Co the piece will be fully insured whilst in our shop, and will avoid you having to try and hide the ring somewhere at home!
If you have any questions about our fine diamond jewellery, please do not hesitate to contact our friendly team on diamonds@rennieco.com or on 020 7405 4585.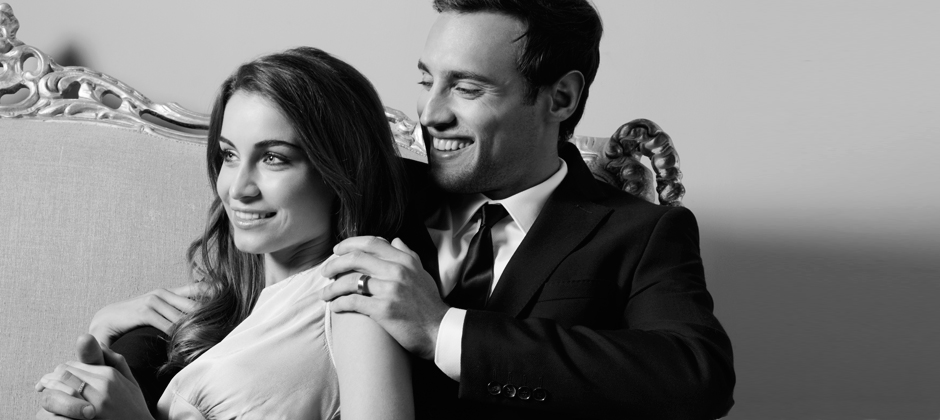 « Back