Engagement Rings in Hatton Garden: Finding the right jeweller for you
29/01/2019
Engagement Rings: Finding the right jeweller for you
Discover Engagement Rings in Hatton Garden
Whether viewing engagement rings in Hatton Garden by yourself or with your partner by your side, a stunning collection of diamond rings await. Rennie & Co's talented Hatton Garden Jewellers are renowned for their exceptional quality jewellery and breath-taking gemstones. When choosing a beautiful engagement ring in London's jewellery quarter, you'll be keen to purchase from a reputable jewellery store that offers excellent customer service.
The Rennie & Co Experience
As a family run Hatton Garden Jewellers, we have always prided ourselves on our exceptional jewellery quality and unmatched customer service. To us, choosing your perfect engagement ring from our Hatton Garden showroom is the start of your journey. As your lives together progress in new and exciting ways, a beautiful selection of wedding rings, eternity rings, diamond earrings and pendants can be found at Rennie & Co. We believe in providing honest, factual advice, which allows our customers to understand exactly what they are purchasing and achieve fantastic value for money. Unlike the pushy sales techniques so often encountered in other Hatton Garden Jewellers, relax in our tranquil showroom with the help of our knowledgeable and friendly jewellery consultants.
GIA Certified Diamond Engagement Rings from Hatton Garden
The Gemmological Institute of America (GIA) is the world's foremost authority on diamonds. Our Hatton Garden Jewellers source the highest quality diamonds certificated by the GIA to be set into our stunning engagement rings in London. As you may have already come across, the 4C's framework is a great place to start which covers the Colour, Clarity, Cut and Carat weight of a diamond. The diamond market is incredibly sophisticated where rarity and value is driven by far more than just these four factors. Thankfully, Rennie & Co's Hatton Garden Jewellers have knowledge and experience to differentiate between what at first appearance may appear a good stone, when in reality it is anything but!
Speak to our friendly team today on 020 7405 4585 or email diamonds@rennieco.com. To view our engagement rings in Hatton Garden or anything else from our beautiful collection, visit us in-store or browse our jewellery online. Our opening hours are Monday to Saturday (10am-5.30pm) and Sunday (11am-3pm).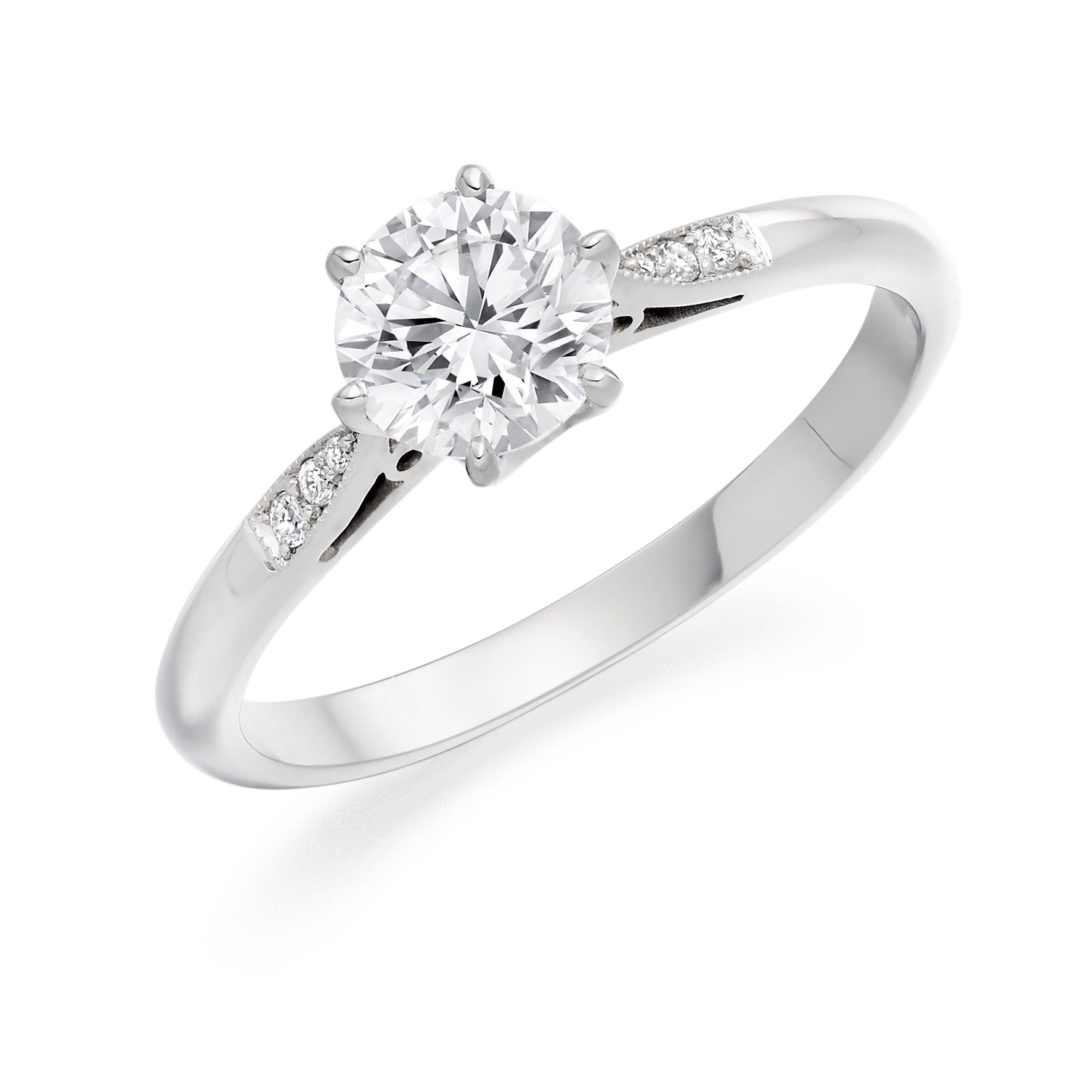 « Back