Engagement preparation and three stone platinum diamond rings
13/05/2015
Engagement preparation and three stone platinum diamond rings
Proposing to your partner is a massive milestone in your relationship and one that will be remembered for a lifetime. Whether you have discussed the matter together or are planning a surprise, it is always reassuring to plan the big moment in advance to ease your nerves.
Choosing A Trilogy Ring
Three stone platinum diamond rings are an extremely popular choice for engagement rings. The three stones symbolise your partner's past, present and future and will always be met by a glowing smile upon presentation. Rennie & Co stocks a wide selection of three stone platinum diamond rings, each handcrafted to an exceptional quality. Having decided on this style, considerations should be placed on the stone, the shank and the setting. At first glance this can be a confusing process. Our friendly consultants are trained to help you find the perfect ring whilst answering any questions that you may have.
The Perfect Proposal
Next, where are you going to propose? Is she more likely to prefer being alone or perhaps somewhere a little more populated? Just because the proposal isn't a surprise, it doesn't mean that it shouldn't be as special! Whatever your choice, it is important that you feel comfortable in your surroundings. Perhaps she has a favourite place to visit where you have both shared some great memories? A thoughtful location coupled with one of our stunning three stone platinum diamond rings should help you to get the answer that you are hoping for!
When surprising their partner, many customers are unaware of their girlfriend's exact ring size. Once someone has fallen in love with one of our three stone platinum diamond rings, or any other engagement ring for that matter, we strongly advise you to wait until the ring is presented before resizing it. We offer a free of charge first resizing for all of our engagement rings, allowing her to find the perfect fit!
Rennie & Co's Handcrafted Rings
All of our beautiful engagement rings can be purchased from our ecommerce website or viewed in store if preferred. Whether shopping with your partner or alone, we will help assist you in finding the right ring. Alternatively, you can email us at diamonds@rennieco.com or call on 020 7405 4585.
Why not check out our guide on ethical diamond engagements rings?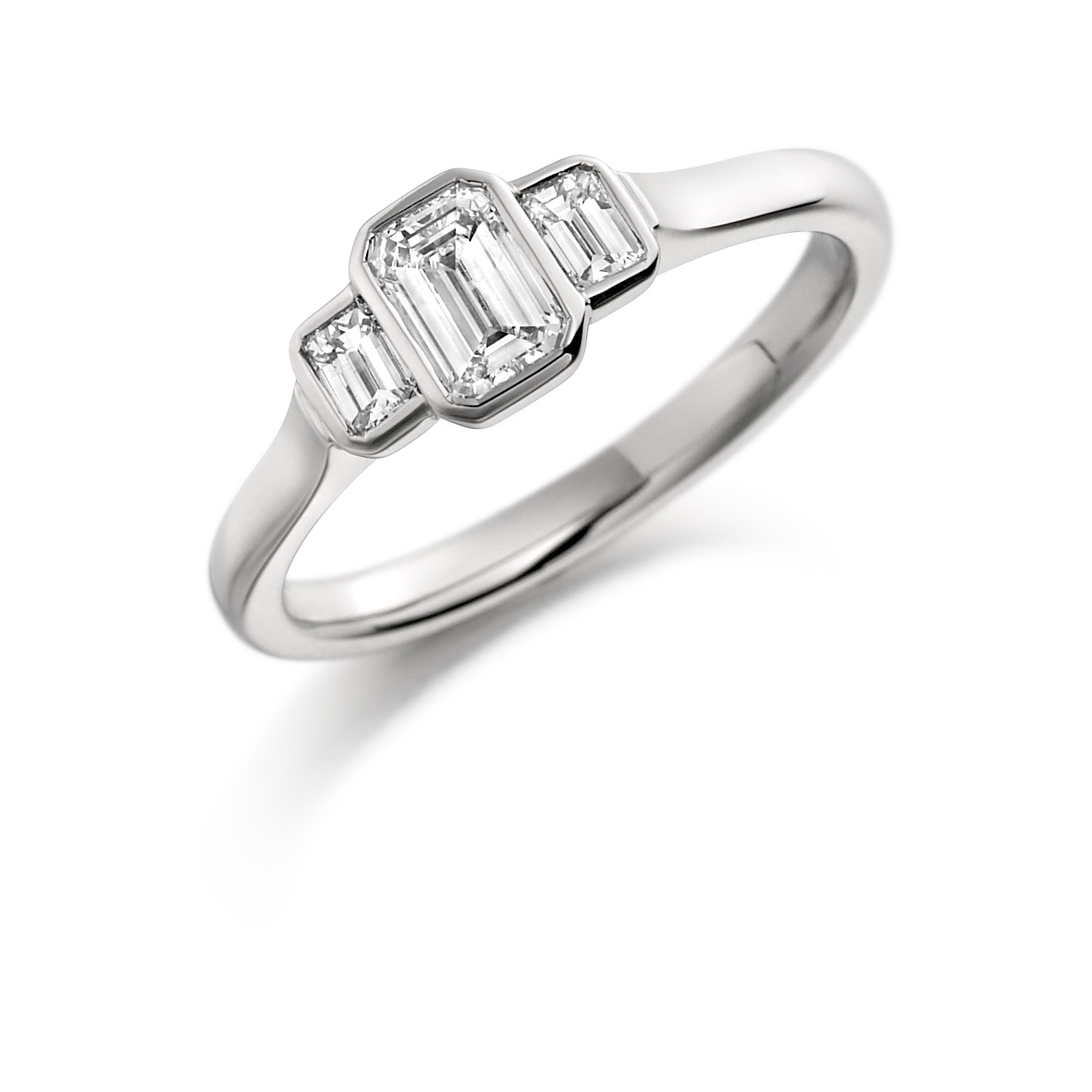 « Back