Beautiful diamond earrings crafted by Hatton Garden jewellers
09/05/2017
Beautiful diamond earrings crafted by Hatton Garden jewellers
The Perfect Gift
Hatton Garden jewellers are known for their exquisite wedding and engagement rings made in London. But there are those occasions in life where a stunning pair of diamond earrings would make the most perfect gift, Rennie & Co is the jeweller to visit! With the Rennie family name synonymous with the jewellery trade since the 1950's, our master goldsmiths and diamond setters meticulously handcraft each piece one by one to our exacting standards.
Diamond Earrings Crafted to Perfection
The chances are that you will remember choosing the engagement ring in London and as such will be no stranger to the 4C's, a framework that assesses the quality of a diamond. The same principle will apply when looking at diamond earrings. Larger stones should possess GIA certificates stating their colour, clarity, cut and carat weight. We are often asked how best to pick a beautiful pair of diamond earrings by our customers. The majority of Hatton Garden jewellers will suggest taking a cue from existing jewellery pieces, though by far the most popular choice is round brilliant cut diamond studs. However other shapes exist and for some, the sentimentality of matching the cut to that of the engagement ring, the very first ring, wins them over! Other ladies follow a theme with their jewellery, where their engagement ring, wedding band and platinum eternity ring will embody a particular style or movement. Whether this be classic or quirky. Whichever approach works for you, a visit to Rennie & Co will help. View our unique collection of diamond earrings designed and made by our skilled goldsmiths.
Coloured Gemstones
Looking for coloured gemstone earrings? Hatton Garden jewellers will not leave you disappointed! Rennie & Co handcraft exquisite sapphire and ruby earrings for clients who'd prefer something a little bit more colourful! Why not take advantage of our bespoke service where we are able to source fine coloured gemstones for you to create a truly breath-taking and unique piece? View our coloured gemstone earrings.
To contact Rennie & Co, makers of stunning engagement rings in London call our friendly team on 020 7405 4585 or email diamonds@rennieco.com.
We also make wedding bands, platinum eternity rings, earrings and pendants. Planning a trip to our showroom? Here are our opening hours. Why not find out more about Hatton Garden's Jewellers?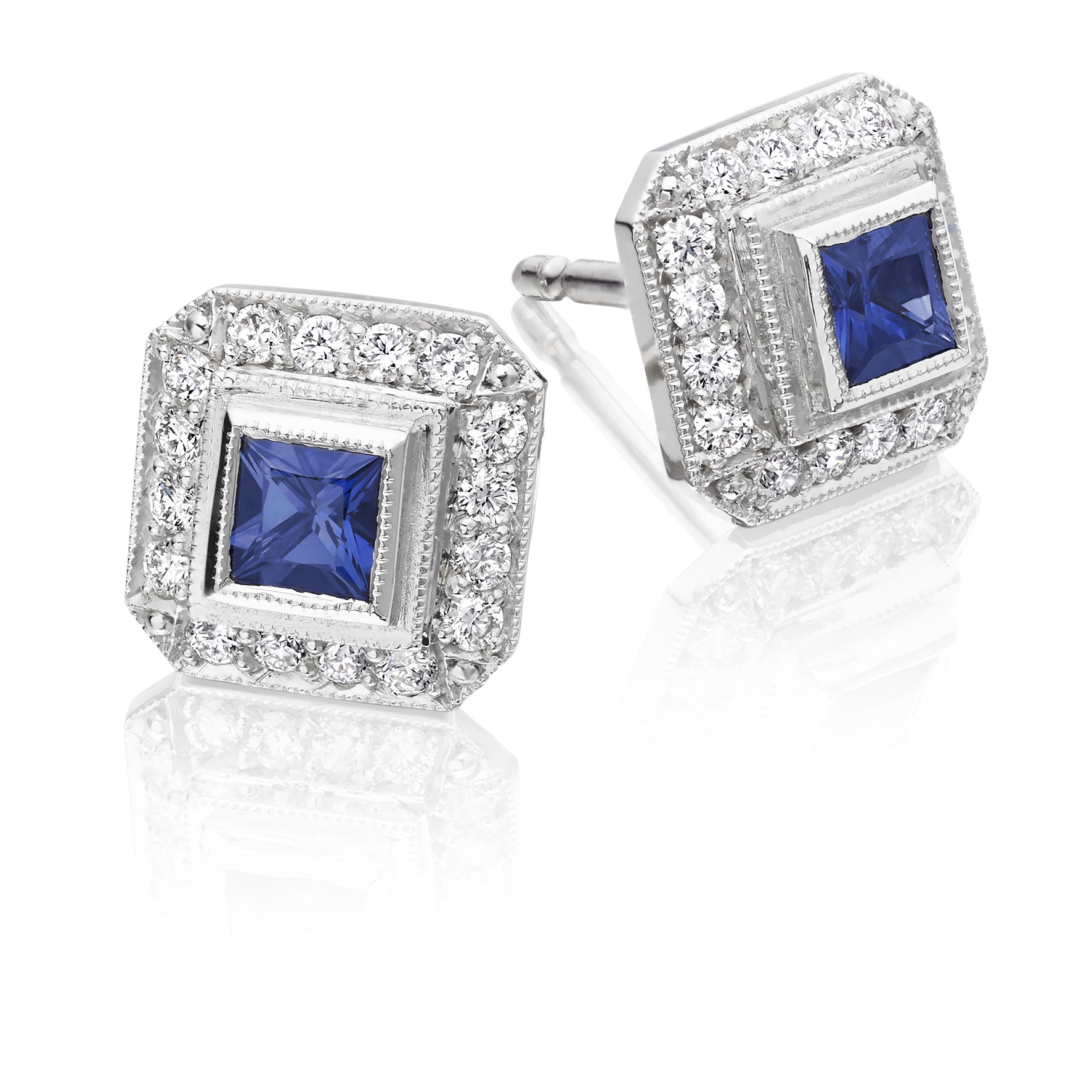 « Back