Contemporary three stone diamond engagement rings in Hatton Garden
21/12/2018
Contemporary three stone diamond engagement rings
Whether choosing your diamond engagement ring from Hatton Garden by yourself or with your partner by your side, you'll want to buy from a reputable jewellery store that offers a wide range of beautiful designs. You may wish to try on a selection of single stone engagement rings, vintage style halo rings or three stone diamond rings to help you narrow down your search and find what works well on your finger.
Unlike many Hatton Garden jewellers that work only with generic mass produced mounts, Rennie & Co's talented goldsmiths individually handcraft a beautiful selection of diamond engagement rings. The Rennie family has been linked to the fine jewellery trade since the 1950's and have amassed a wealth of experience in jewellery design and manufacturing. For those of you who have fallen in the love with the allure of a contemporary three stone diamond engagement ring from Hatton Garden, a visit to Rennie & Co is a must!
The Giuditta emerald cut diamond three stone ring offers a particularly unique appearance. Spectacle set with three beautiful emerald cut diamonds and crafted from precious 950 Platinum, this piece sits perfectly next to a platinum wedding band. It is certain to catch the eye! With access to the world's most beautiful GIA certificated diamonds, we can source to your exact requirements. If you'd prefer your ring to be made from eighteen carat yellow gold, eighteen carat rose gold or eighteen carat white gold, this is also possible.
If you're looking for round brilliant cut diamonds, Rennie & Co's Arabella engagement rings in Hatton Garden are a popular choice. Unlike many engagement rings that possess a curved band, the Arabella is crafted with a flatter shank. This modern design is particularly popular with those looking for a broader shank that does not taper in towards the setting. A wonderful selection of other contemporary engagement rings also await in our London store.
Rennie & Co's helpful Hatton Garden jewellers can be contacted today on 020 7405 4585 or emailed at diamonds@rennieco.com. To create a bespoke engagement ring in London, visit us in-store at your convenience. Our opening hours can be found on our ecommerce website. Please note that we will be closed on 24th/25th/26th December and 1st January, reduced opening hours will apply between these dates.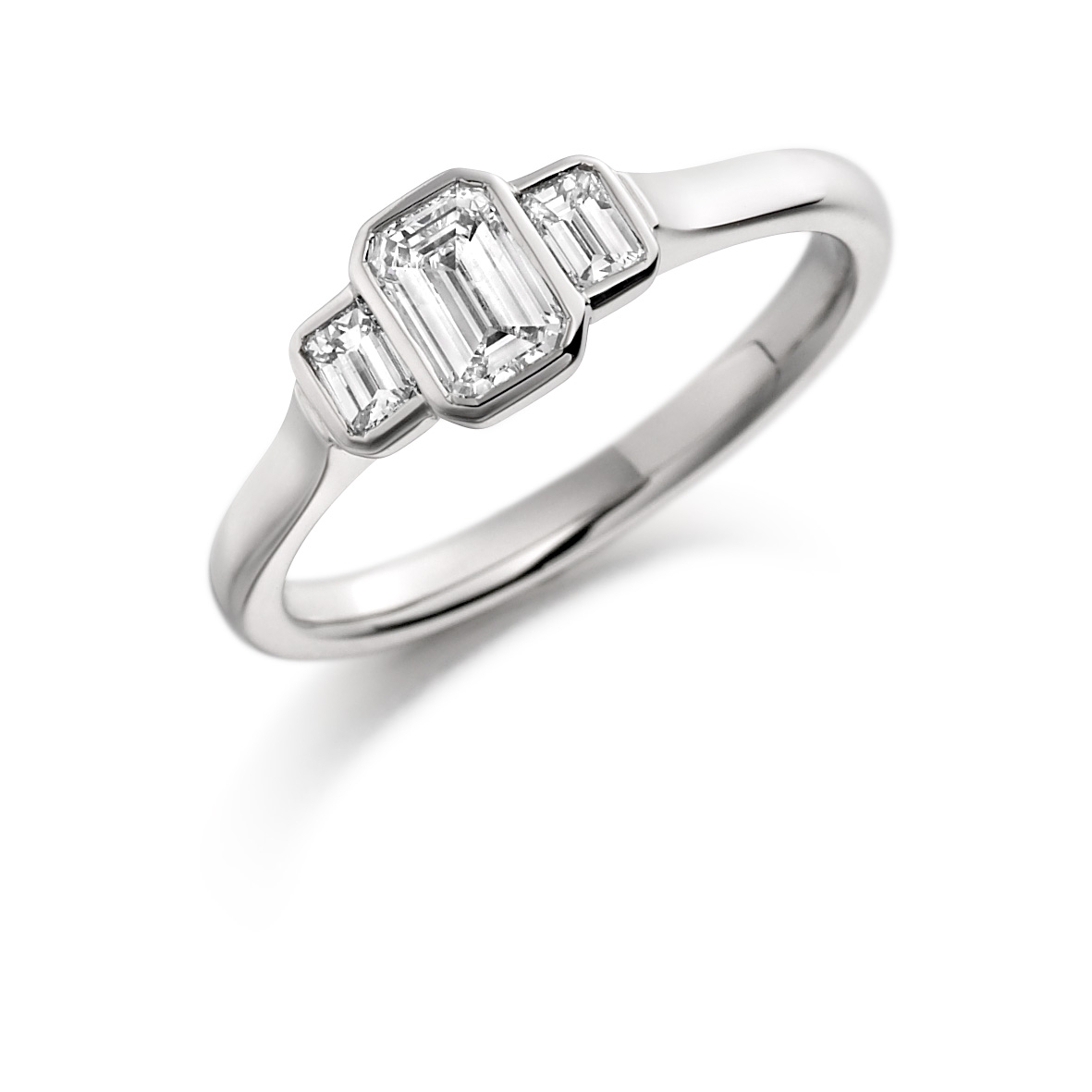 « Back