Have you considered our stunning classical platinum wedding rings?
20/03/2015
Have you considered our classical platinum wedding rings?
As spring fast approaches, so does our favourite time of the year – wedding season! With the sun starting to appear after hiding away over the winter months, Rennie & Co is fully prepared for the many happy couples looking to tie the knot this year! If you and your partner are looking for something a little bit more traditional, our classical platinum wedding rings make the perfect choice.
Oxford & Cambridge
At Rennie & Co, our line of Oxford and Cambridge classical platinum wedding rings offer incredible comfort and beautiful design. Although your wedding day is an unforgettable and extremely special occasion, consideration should also be placed on the quality and durability of your ring over the long term. As careful as you are with your wedding ring, one must remember that we are all human, after all accidents do occur! Although we would always advise you to remove your wedding ring for the more spirited activities in life, it is inevitable that you will pick up knocks and scratches during your married life.
To ensure longevity, our Oxford wedding rings are made to last a lifetime. Whilst scratches and scuffs are inevitable, the sheer weight of our Oxford line will ensure that the ring stands the test of time. Complimented by its subtle and timeless appearance, the Oxford range is unparalleled for its classical appeal, with our customers often falling in love with the polished finish and pure comfort of the band. However if you feel as though something with a little lower profile would be more suitable, our Cambridge ring offers the same finish to match all tastes.
A few of our customers are occasionally left unsure as to if they should commit to one of our contemporary or classical platinum wedding rings. Whilst the choice of whether you go for classical or contemporary is very much one of personal taste, do bear in mind that the future will hold many opportunities to expand your collection. On a special anniversary many ladies are often treated to an eternity ring!
Our Hatton Garden Jewellers Are Here To Help
Although Rennie & Co does not boast the lowest prices in the industry, our exceptional quality ensures that our pieces are destined to become cherished heirlooms rather than being consigned to the scrap pot after a few years of wear. Visit our website today to take a look at our extensive catalogue! Alternatively, read our guide on how to choose a wedding ring.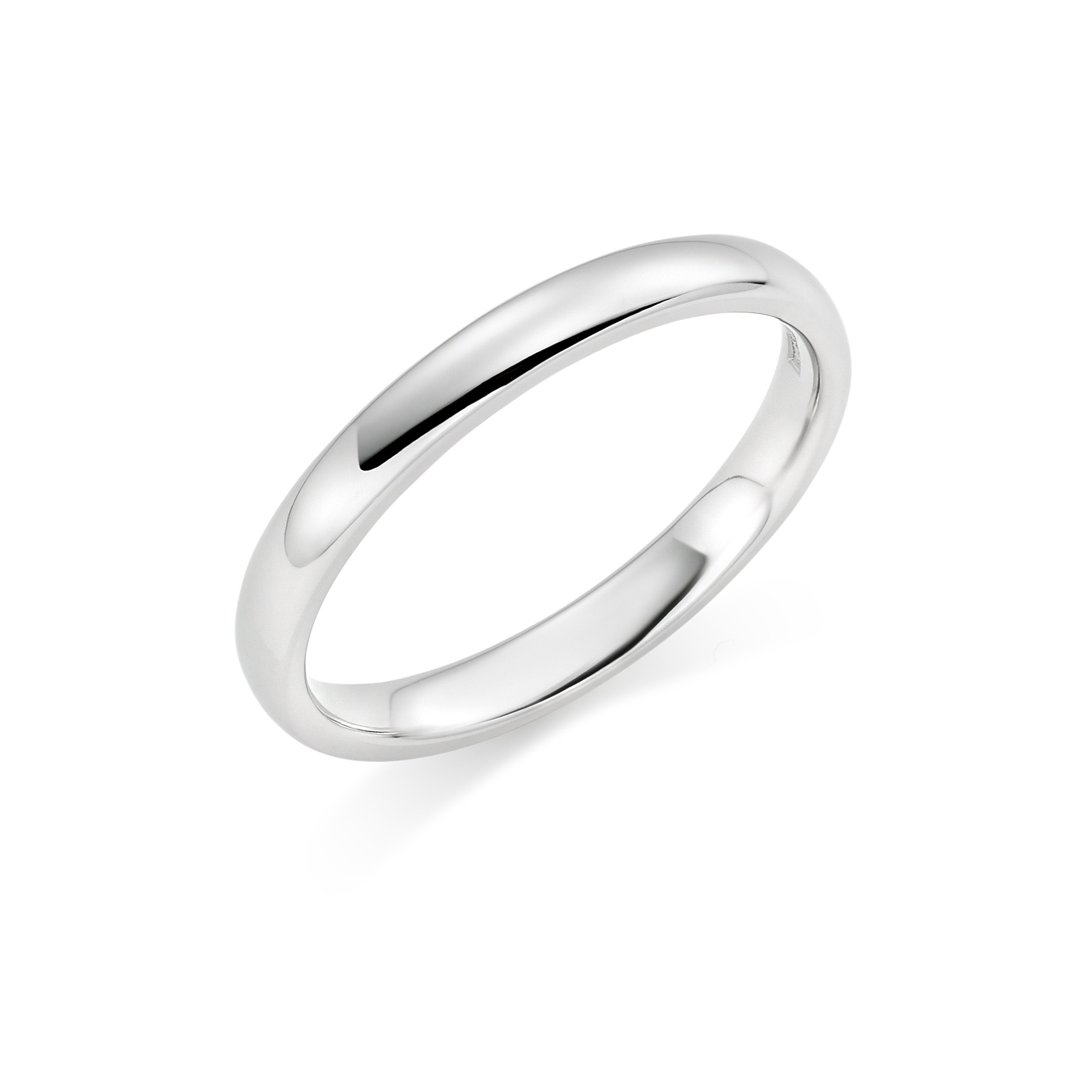 « Back