Hatton Garden Jewellers: Choosing your Wedding Rings at Rennie & Co
03/04/2019
Hatton Garden Jewellers: Choosing your Wedding Rings
Established Hatton Garden Jewellers
With links to the fine jewellery trade dating back to the 1950's, the Rennie family have established a reputation for handcrafting beautiful jewellery pieces for life's most precious occasions. Whether you're looking to propose with a stunning diamond ring, tie the knot with a pair of platinum wedding bands or celebrate a special anniversary with an eternity ring, each piece created by our talented Hatton Garden Jewellers is done so to the highest quality. As we enter April and the weather starts to improve, it won't be long until the peak wedding season is well and truly upon us! In this blog article, we take a closer look at how best to choose your gold or platinum wedding rings in Hatton Garden ahead of your big day!
Visiting our Showroom
Many couples will start their search for the perfect wedding rings by visiting our Hatton Garden jewellers in-store. It may be the case that you already have a good idea as to the style of ring that you are after, however if you are unsure do not despair! A good starting point may be to view our extensive wedding ring collection in our window and to point out anything that catches your eye! Your Hatton Garden jeweller will bring out a cross-section of designs and after a bit of experimentation, you'll begin to establish what it is that you like.
Finding the Perfect Piece
Try on a variety of different widths and profiles to see what looks best on your hand! 4mm/5mm/6mm are popular widths with men and 2mm/2.5mm/3mm are often sought after by ladies. Whilst platinum is an extremely popular choice, we can also craft most of our rings in eighteen carat white gold, eighteen carat yellow gold and eighteen carat rose gold.
Having decided on your wedding rings in our Hatton Garden store, the next step will be for one of our jewellery consultants to measure your finger. We'll offer our advice on choosing the correct finger size, answering any questions that you may have. Having placed your order, your wedding ring will be crafted especially for you, which usually takes us in the region of 4 weeks.
Once your wedding rings have been made, a member of the team will be in contact to notify you that they are ready for collection!
Contact Us Today!
Speak to our friendly Hatton Garden jewellers today on 020 7405 4585 or email diamonds@rennieco.com. Alternatively, our wedding rings can be viewed and purchased on our ecommerce website!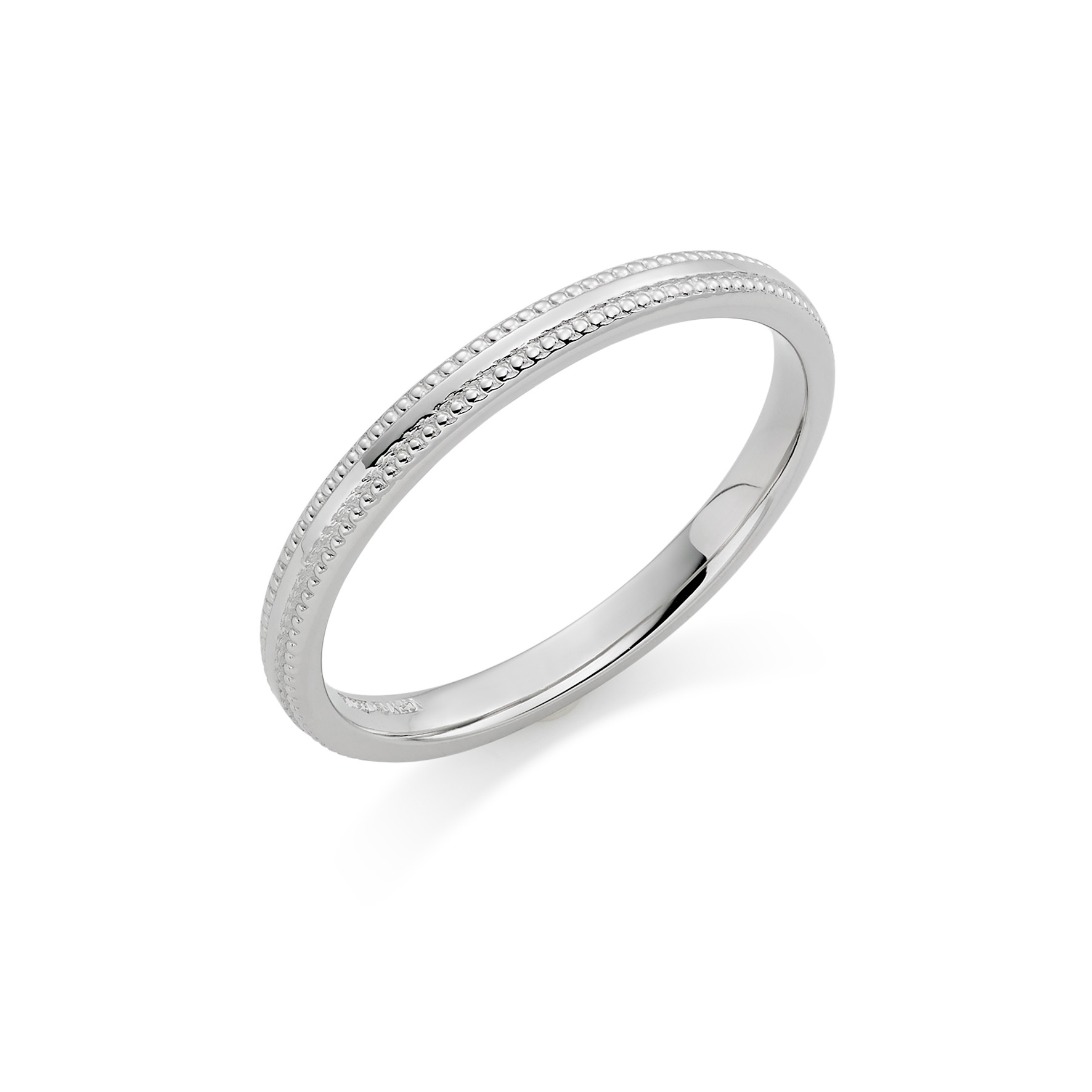 « Back