Celebrate the birth of your child with a milgrain eternity ring
04/02/2015
Celebrate the birth of your child with a milgrain eternity ring
When a woman gives birth for the first time, it is not uncommon for her partner to want to celebrate this and thank her for the effort that she and her body have put in in order to produce their first child. Many men at this point choose to buy a milgrain eternity ring in order to commemorate the occasion. This is a wonderful way of saying 'thank you' and something that is bound to put a smile on the woman's face after having endured nine months of hardship in pregnancy. Read on to find out more.
What is a milgrain eternity ring?
Many people are unsure to the meaning of 'milgrain'. It is simply a word to describe a very fine pattern that is carved into the edge of a ring to give it extra texture and depth when worn. It is a true mark of quality and really adds to the overall impact of the ring itself. Milgrain rings have been around for a very long time and are timeless, classy gifts that never age, and the milgrain effect gives it an almost antique feel.
Why a milgrain eternity ring?
An eternity ring is a glorious way of celebrating the birth of your child, and a milgrain eternity ring is the cream of the crop. It is a lovely way to say "thank you" to your partner and will serve as a constant reminder of your love for her.
How to choose the perfect ring
Spend time researching eternity rings and visit your local independent jeweller to find out more about the styles available. You will find loads of examples online, so if there is one that stands out then copy the link so you can show it to your jeweller.
Handcrafted in England
For a truly independent, unique and expert jewellery service, Rennie & Co Jewellers are unrivalled in their service and skills to create the perfect ring for you. Have a look at their website for examples of their designs, and give them a ring today to discuss your individual needs. They will be delighted to help you find the perfect ring to celebrate the birth of your new child.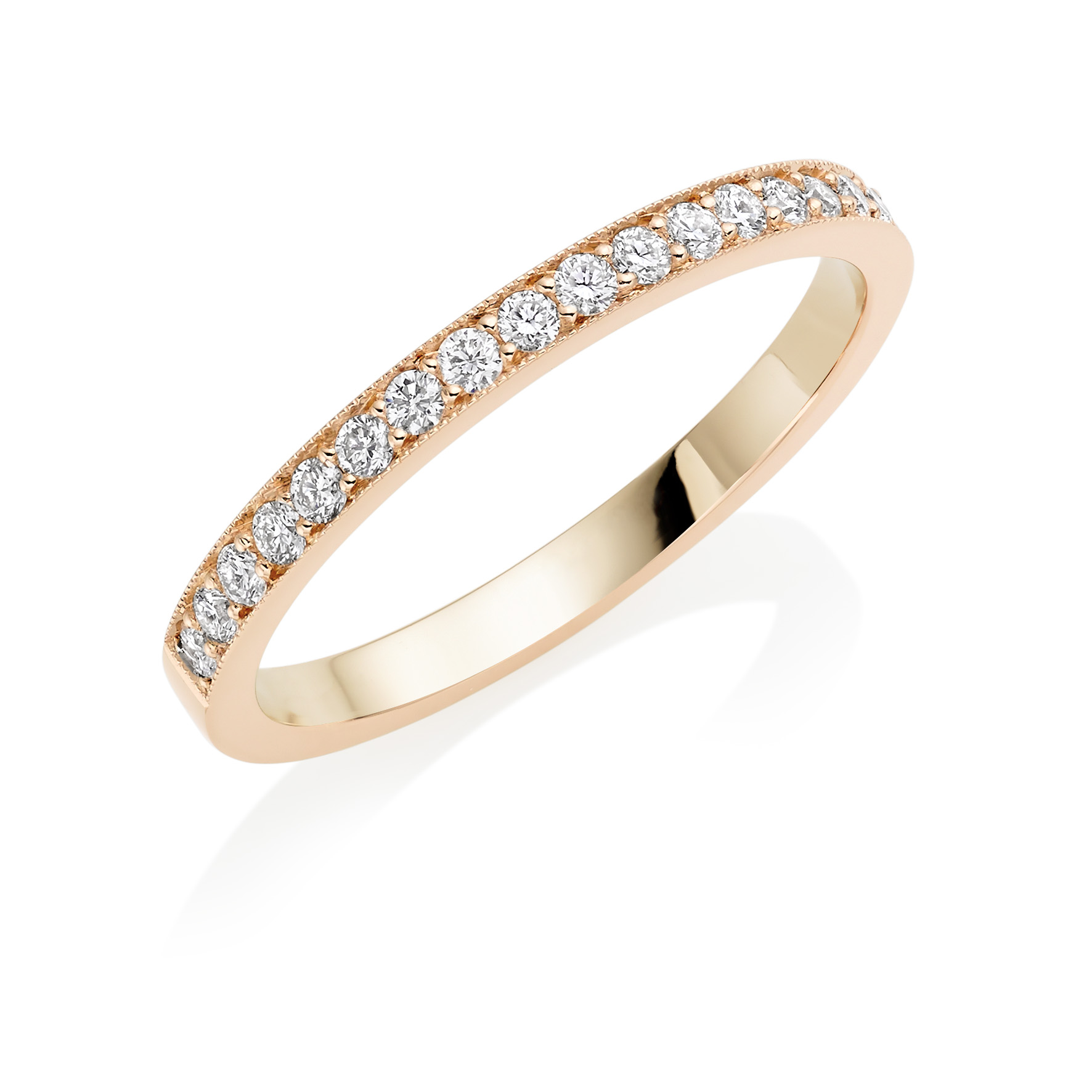 « Back