Working to a budget when visiting Hatton Gardens for wedding rings
18/01/2017
Working to a budget when wedding ring shopping
Getting married is one of life's most enjoyable and memorable moments, filled with love and happiness. But given the nature and scale of the event, it is easy to see why couples can find this an expensive time in their lives. Of course you have the cost of the venue, food, drink, wedding dress, suit, flowers, cake… the list seems endless! But how much should you spend on your wedding bands? After all you will be wearing them for a lifetime and not just the wedding day! In our opinion therefore, it is imperative to prioritise quality, and where better to start your search for your wedding rings than London's famous Hatton Gardens.
Choosing The Right Metal
Your first choice will be which metal, this can make a huge difference to the price. Platinum wedding bands are one of the most popular choices amongst couples due to their beautiful weight and lustrous finish. A well-made platinum ring is a good choice for those looking for a low maintenance ring. 18ct yellow and red gold will be a little bit cheaper than platinum and look great on a range of skin tones. 18ct white gold will require regular rhodium plating to maintain its white appearance which may end up costing more in the long when compared to the initial outlay of a pair of platinum wedding rings. Additionally the constant polishing and rhodium plating of white gold will inevitably cause the premature demise of your wedding bands. Whatever your choice of metal, ensure that the piece possesses a good wall thickness which will help to avoid the band becoming misshapen. This is often a problem with lighter weight rings.
Will You Choose Diamonds?
If you've been recommended to visit Hatton Gardens for wedding rings, you are likely to have been told of the variety available. Diamond set platinum wedding rings are a popular choice for ladies looking for something sparkly next to their engagement ring! Of course the inclusion of diamonds will add to the cost of the piece however this will entirely depend on the carat weight, diamond size and setting required. Additionally, diamond set platinum wedding bands come in either half or full variations, with most ladies choosing the half.
Relax In Our Tranquil Showroom
Visiting Hatton Gardens for wedding rings does not have to mean spending more than you had first budgeted for. Instead you will have the opportunity to view all you options and make an informed decision. At Rennie & Co, our jewellery specialists will work with you to find a piece of jewellery of breath-taking beauty and quality. View our platinum wedding rings on our website. Alternatively we are open seven days a week for your convenience.
Read our guide on how to choose the perfect wedding rings.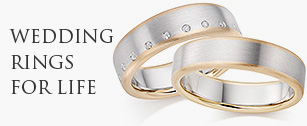 « Back