Bevelled edge wedding rings in Hatton Garden - Hatton Garden Jewellers
29/01/2019
Bevelled edge wedding rings in Hatton Garden
High-Quality Wedding Rings in Hatton Garden
Planning a trip to choose your wedding rings in Hatton Garden? Rennie & Co's Hatton Garden Jewellers specialise in the handcrafting of beautiful eighteen carat gold and 950 platinum wedding rings in London. With links to the fine jewellery trade dating back to the 1950's, the Rennie family have amassed a wealth of experience in jewellery design and manufacture.
For those looking for a unique wedding ring, our bevelled edge pieces are the perfect choice. Their modern, engineered appearance offers a different dynamic to the traditional plain court. In this blog article we take a closer look at our New Windsor collection which incorporates the bevelled edge.
New Windsor Wedding Ring crafted in London
Rennie & Co's New Windsor wedding ring collection is available starting from 2mm in width. The most popular widths are 2mm/3mm for ladies, and 4mm/5mm/6mm for men. Our Hatton Garden Jewellers suggest trying on a variety of widths to see what looks best on your hand.
Our New Windsor wedding rings in Hatton Garden are available with either a central sateened finish or a polished finish. The sateened centre offers a noticeable two-tone effect that contrasts against the highly polished edges. The precious metals of eighteen carat yellow gold and 950 platinum are both available.
Rennie & Co's Hatton Garden Jewellers ask for approximately 4 weeks to handcraft your New Windsor wedding ring to your exact finger size. A member of the team will help you to find your perfect size during your viewing.
Personalised Hand Engraving
Add a special message to the inside of your bevelled edge wedding bands with a hand engraving. Our talented master engraver is able to add the date of your wedding, your partner's name or a small symbol such as a love heart. We ask for an additional week to complete your personal hand engraving and can work with a variety of different fonts.
Speak to our friendly Hatton Garden Jewellers today on 020 7405 4585 or email diamonds@rennieco.com. To view our wedding rings in Hatton Garden, visit us in-store at 105 Hatton Garden or browse our jewellery collection online.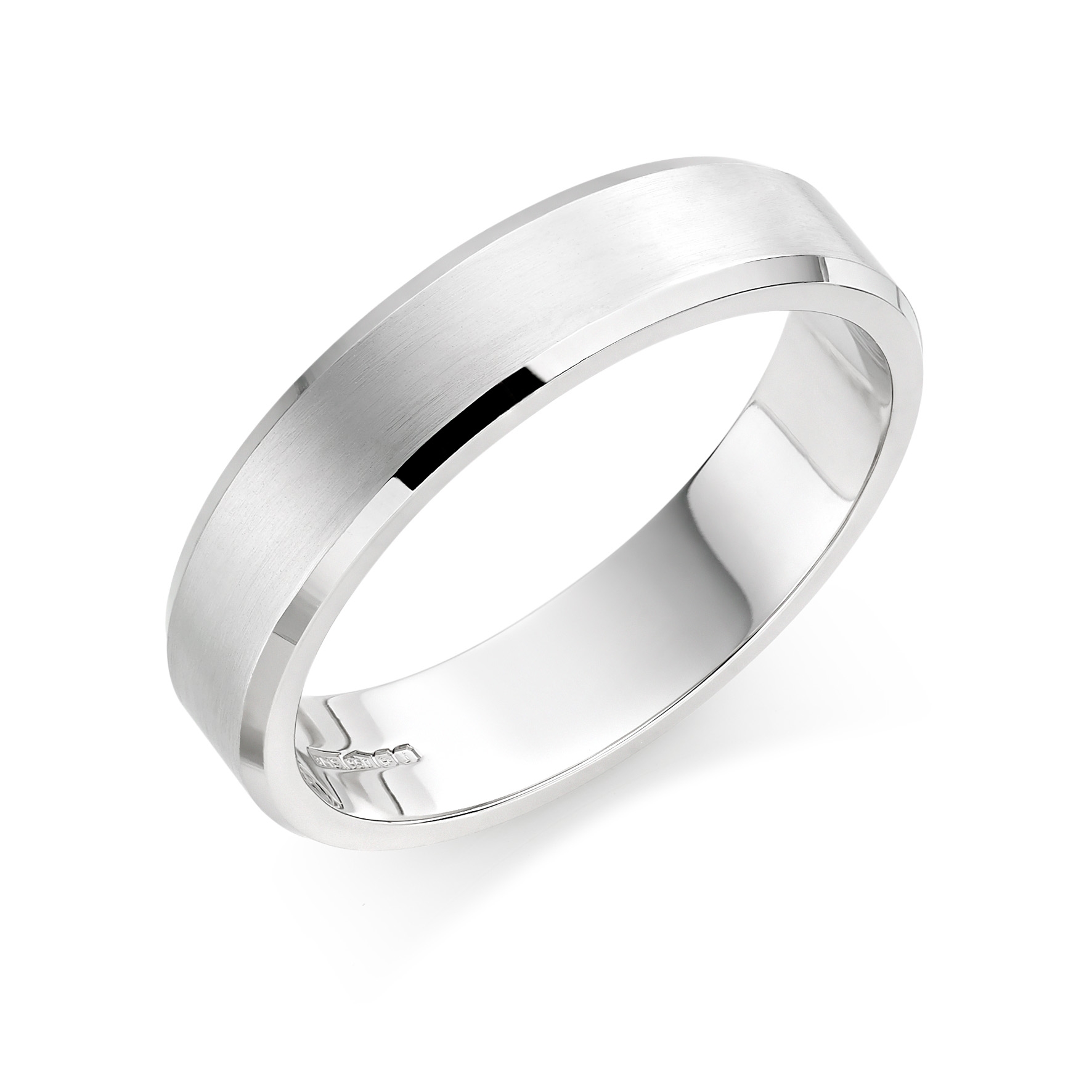 « Back