Beautiful contoured diamond set wedding rings in Hatton Garden
09/11/2018
Beautiful contoured diamond set wedding rings in Hatton Garden
With your wedding planning now in full swing, you've probably thought about scheduling in an afternoon to choose your wedding rings in Hatton Garden. You may already have a pretty good idea as to the style of bands that you see yourselves wearing, or perhaps you are open to new ideas. Depending on the style of your engagement ring, if it is particularly low set, it is likely that there will be a small gap when worn alongside a straight wedding band.
Rennie & Co's highly skilled Hatton Garden jewellers can create an exact or gentle contour around your engagement ring to reduce the gap between the two pieces. We have a small but beautiful collection of contoured wedding rings in Hatton Garden, with the option to add diamonds to the band. Popular setting styles include the roman setting and beautiful milgrain setting. Given that the contoured wedding rings in our London showroom are all handcrafted, we can set as many or as few diamonds as you wish.
Available in the precious metals of 950 Platinum, Eighteen carat yellow gold, Eighteen carat rose gold and Eighteen carat white gold, our Hatton Garden jewellers can craft your wedding ring in a wide range of different widths. We suggest choosing the same precious metal as your engagement ring, and to ensure that they are of the same fineness.
Choosing the perfect wedding ring in London's jewellery quarter is an exciting experience, but you may be unsure as to where to start your search! Unlike many other Hatton Garden jewellers that sell generic off the shelf contours, our master goldsmith will work around your engagement ring to ensure that they sit beautifully. We generally ask for 4-6 weeks to produce your contoured wedding ring and so please do factor this into your plans.
To view our contoured wedding rings in Hatton Garden, visit us instore today or visit our ecommerce website. To speak to one of our friendly Hatton Garden jewellers, call 020 7405 4585 or email diamonds@rennieco.com. Our opening hours are Monday to Saturday (10am-5.30pm) and Sunday (11am-3pm). Please note that we are closed Sunday 25th November and Monday 26th November.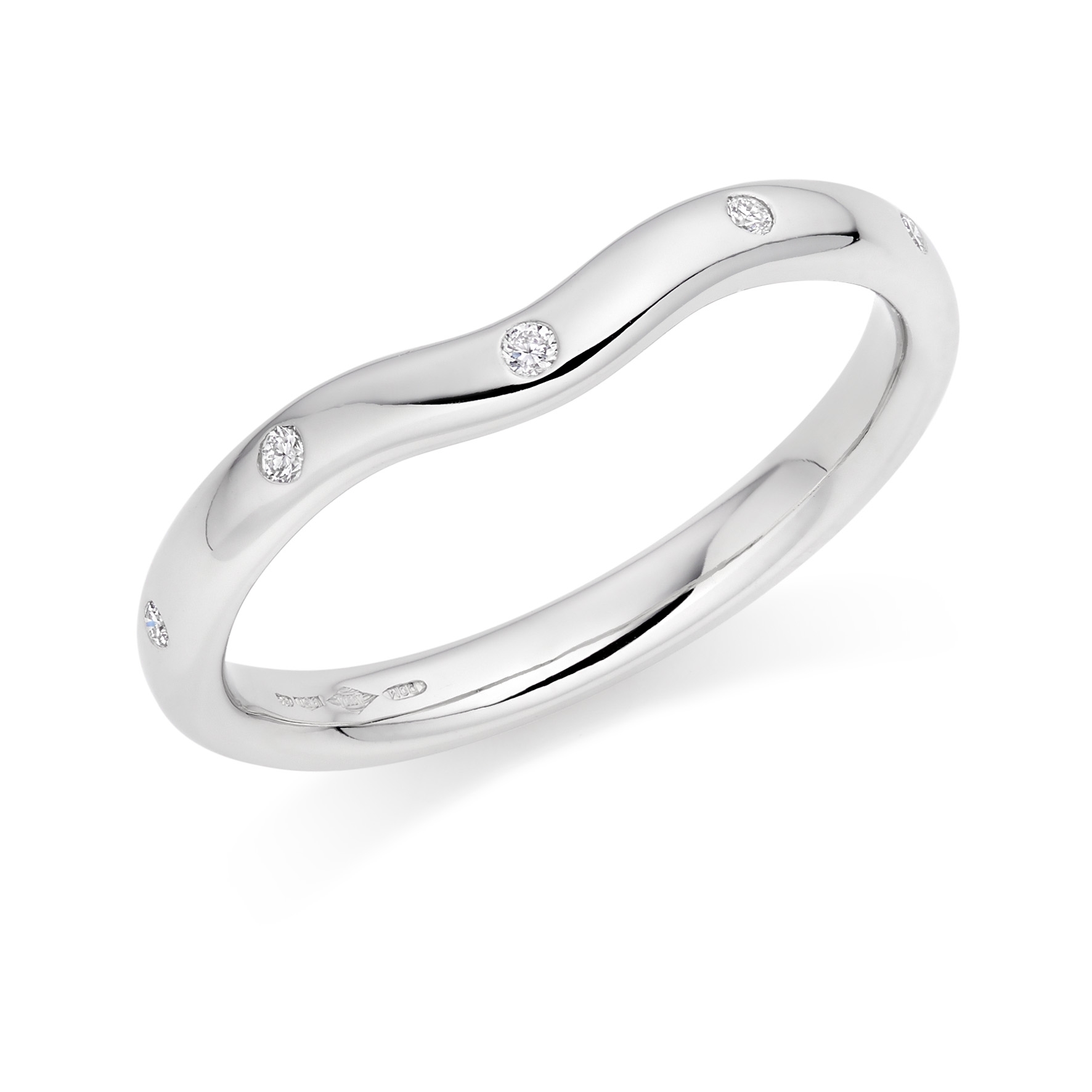 « Back