A look at our contemporary platinum wedding rings
27/11/2015
A look at our contemporary platinum wedding rings
Your wedding is a truly wonderful day. Whether you are planning a large and extravagant event or something smaller and more intimate, we often find that couples all want one thing – uniqueness.
The wedding planning process can sometimes feel like a one size fits all model. Although wedding suppliers do tend to offer variety in their product range, this can often be limited to perhaps two or three alternatives to choose from. At Rennie & Co, we thoroughly believe that each and every couple should be served to the highest possible standard. This involves customising our service to every person's requirements to find the perfect piece. Our large selection of contemporary platinum wedding rings are therefore a fantastic choice for those who fancy something a little different! Here are a couple of ideas to get you thinking…
Our stunning Platinum 5mm Catarine wedding ring is a luxuriously heavy affair, made without compromise it suits the personality of a gentleman that enjoys a clean yet unusual design. It is not very often that you come across the eye catching concave profile which has been gently sateened. A true reflection of one's uniqueness. This ring can be viewed on our website here.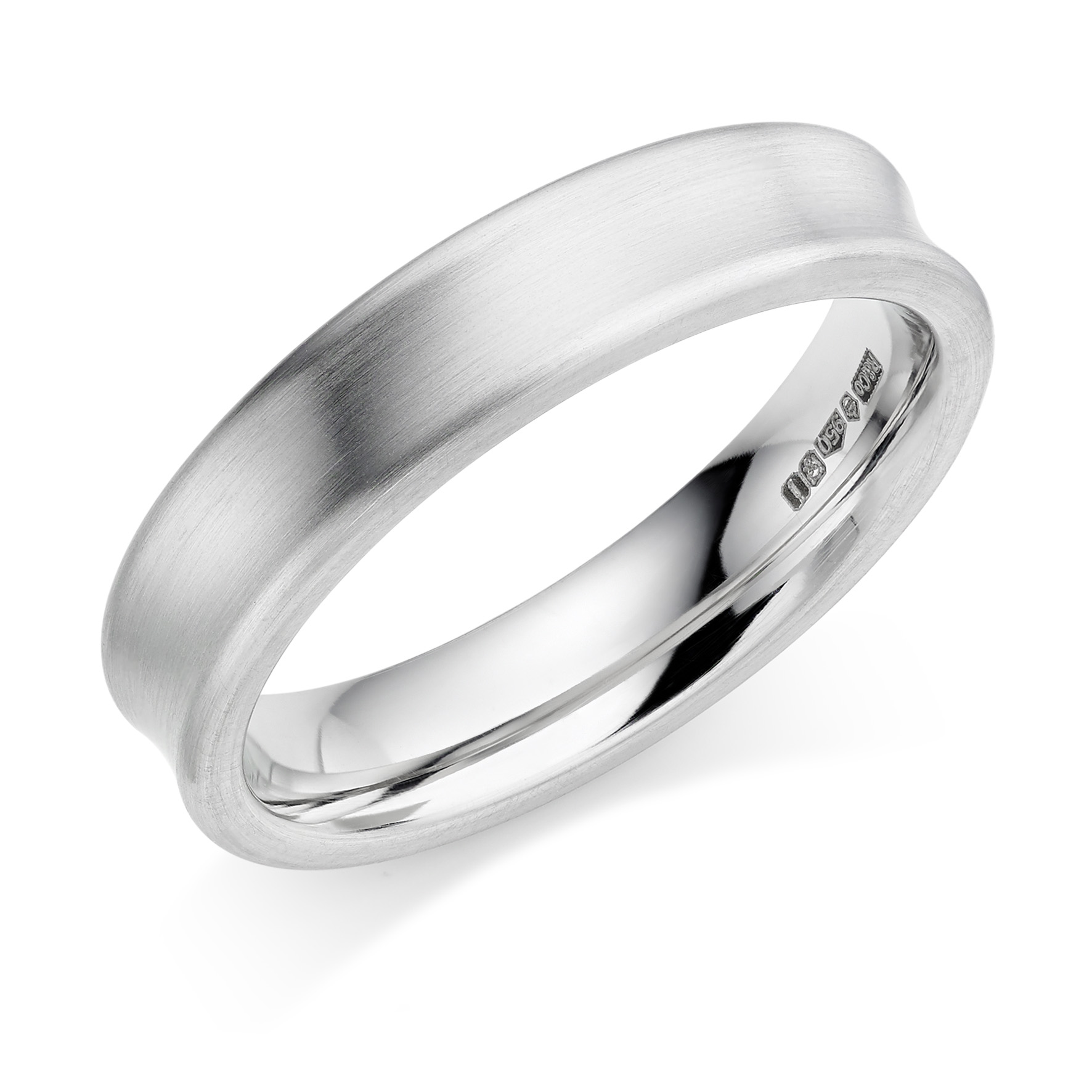 Looking at one of our narrower contemporary platinum wedding rings? The Platinum 3mm Claree wedding ring is a firm favourite for those who love to stand out from the crowd! The band possesses a beautiful broken leather design with a blackened inlay, creating a wonderful contrasting effect. Incredibly comfortable to wear, this band creates a fine balance between beauty and practicality. You can view this ring online here.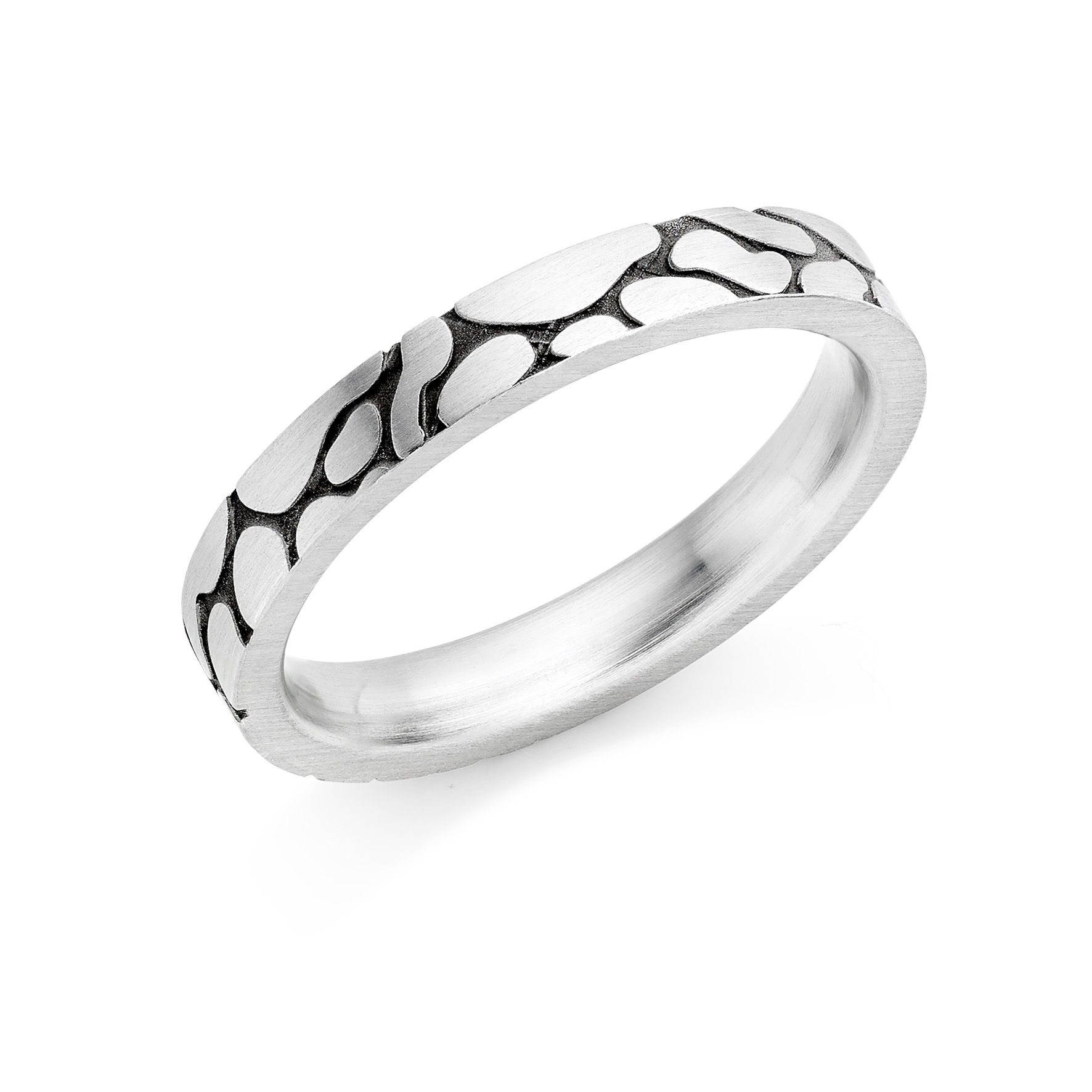 Unsure as to your finger size? Choosing the size is essential when it comes to your wedding ring. Too loose and you run the risk of losing it, too tight and it will be too uncomfortable to wear on a daily basis. For those who aren't used to wearing rings, a snug fit is advised. We will work with you to find the perfect size, building up a profile of factors that may influence your decision. If you have any questions regarding any of our contemporary platinum wedding rings, do not hesitate to contact us on 020 7405 4585 or email diamonds@rennieco.com.
« Back