A background to our classical platinum wedding rings
13/01/2016
A background to our classical platinum wedding rings
Marriage is one of life's greatest adventures. Your wedding day will be remembered for a lifetime, but your undying love for one another starts from day one. As jewellers, we are extremely fortunate to have the privilege of watching our customers uncover some of life's most special moments – engagement, marriage, children and anniversaries. In a world where technology and fashion constantly evolve, one can take comfort in deep routed traditions that are truly timeless.
If you are planning to tie the knot in the foreseeable future, you have probably come across classical platinum wedding rings.
Platinum is a hard wearing and naturally white metal. Known for its popular 950 purity, platinum is often used in engagement rings, wedding bands and eternity rings. Due to this metal being naturally white in colour, a fundamental benefit over 18ct white gold is that rhodium plating is not necessary. Although this is not a particularly costly procedure, the polishing that precedes the rhodium plating will accelerate the rate of wear and therefore shorten the ring's longevity.
Our classical platinum wedding rings come in both Oxford and Cambridge variants. Both styles take their inspiration from the Court profile, the Oxford possesses a slightly higher profile. The court shape is arguably the most historic of all the wedding ring shapes, earning its name, having been worn by French royals. Convex on the outside and inside of the ring, this is the perfect choice for comfort and style. It is not uncommon for gentlemen to add a slight twist to their wedding band by having a brushed finish applied to the outside, subduing the usual polished appearance.
What is more romantic than requesting our master engraver to hand inscribe a message into each of your wedding rings? Perhaps the date of your wedding, your partner's initials or even coordinates to where you first met would be an appropriate choice. Make your classical platinum wedding rings that extra bit special.
All of our stunning classical platinum wedding rings can be tried on in store in a range of different widths. Unsure at to your finger size? At Rennie & Co, we will find the very best fit for you based off your lifestyle and interests. If you have any questions for our team, please do not hesitate to contact us on 020 7405 4585 or email diamonds@rennieco.com.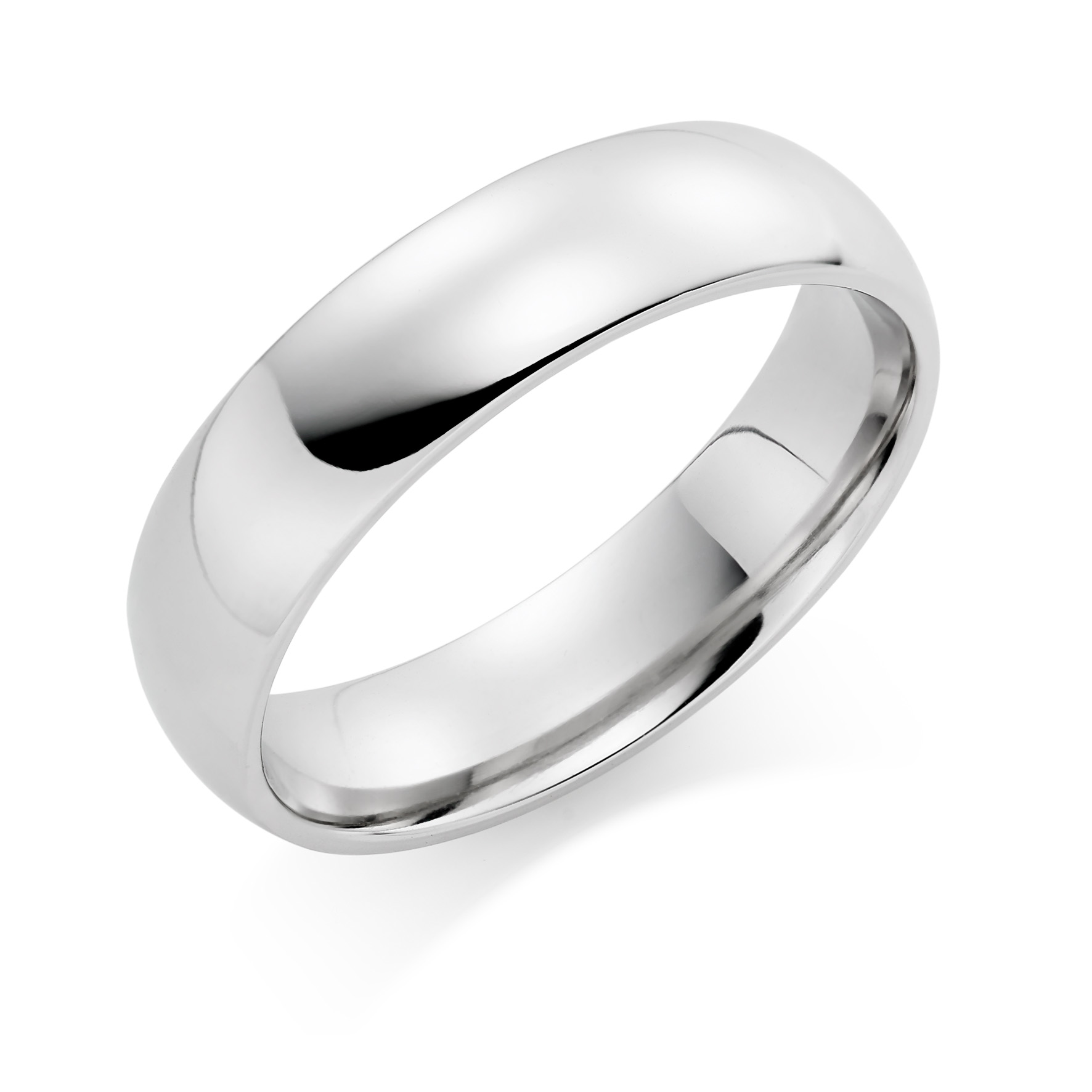 « Back